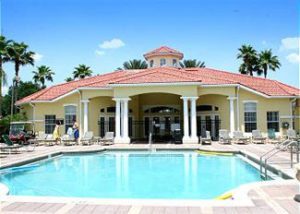 While on vacation, why not provide the family with the luxury of "feeling at home?" This can be done by booking avacation home rental in Kissimmee, Florida through the HomeToo Vacation Rental Agency. With a variety of properties available, ranging from 3 to 5 bedrooms and most featuring a private swimming pool, HomeToo Vacation Rentals has the ability to fulfill the needs of yourvacation accommodations.
By booking a rental, with HomeToo Vacation Rentals, you are ensuring the comfort, and safety, of your family while on vacation. Each home has private access and many are located in gated communities. These communities offer amenities such as; parks, lakes, nature trails and much more. Each of these vacation homes in Orlando are located relatively close to all the major theme parks including; Walt Disney World, Animal Kingdom, Universal Studios and Sea World.
Other Orlando attractions in which are close to the Kissimmee area and should be mentioned are as follows; City Walk, Fun Spot, Blue Man Group, Emeril's, International Drive, Downtown Disney, Dave & Buster's, Wet -N- Wild, Sea World's Aquatica, Holy Land, Lake Eola, Harry P. Leu Gardens, Orlando Science Museum, Orlando Museum of Art, Wonders of Life, The Florida Mall, Mall at Millennia, Orlando Premier Outlets and so much more!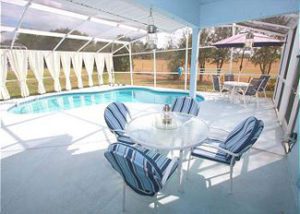 When planning a vacation and booking a rental home, there are many questions in which you will want to have answered. To make this process a bit easier, below we are providing the answers to the most common questions asked by those whom have booked with HomeToo Vacation Rentals:
What are the requirements for booking a rental?

HomeToo Vacation Home Rentals requires a $200.00 payment in order to reserve the property. Once this is done, you will receive a rental policy, via email, instructing you on further reservation details.

What do I need to pack?

 The vacation homes at HomeToo Vacation Rentals come fully equipped including; kitchen appliances, cookware, bake ware, dishes, glasses and linens. It is suggested to only bring along toiletries such as; laundry soap, shampoo, conditioner, toothpaste etc.

Are pets allowed?

 No, pets are not allowed in HomeToo Vacation Rental's properties due to the pet dander left behind and those whom suffer from allergies.

Is there any form of property protection offered?

 Yes, the property protection fee is a waiver fee that will cover accidental or inadvertent damages up to $400.00; please note that HomeToo has the right to determine what is accidental and anything determined intentional or gross negligence will incur additional fees charged to your card on file.

Is there a fee for cancelations?

 Yes, HomeToo Vacation Rental will not refund your initial $200.00 payment IF cancelation is not made 30 days prior to the arrival date.

What are check-in, and check-out times?

 Upon arrival, guest will receive a code for entry to the property in their arrival instructions. The code is set to begin working at 4pm for check in and this code will remain active until 10 am on your departure day. If you need to extend your check out time, please plan to contact our office for assistance.

Are there shuttles provided for travel to local attractions and shopping?

 No, there are not. HomeToo Vacation Rental's suggesting renting a vehicle or travelling by taxi.

Are there parking areas for Campers, RV's or busses:

 No, each of the rental properties are HomeToo Vacation Rentals are located in communities that do not allow for parking of over-sized vehicles.

Are the swimming pools heated:

 Certain properties feature pools with heaters and for a small fee can be used. There is a 3 day minimum purchase to activate the pool heat option and once your heater is on the temperature should heat to the range of 79-83 depending on the type of heater at your rental location. It generally takes between 12-24 hours for a pool to become fully heated. Please consider this heat time before contacting our office with your concerns.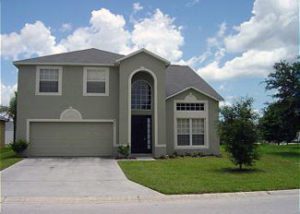 While on vacation, there is nothing more spectacular thenfeeling at home. Some hotels are grand; however, they are very pricy, oftentimes small and you are left in close corridors with others. By choosing to rent a vacation home property with HomeToo Vacation Rentals you are ensuring the comfort of your entire family while exploring a magical place in the world known as Orlando, Florida.
We all dream of a lush vacation; however, not all of us can afford one. At HomeToo Vacation Rentals, oftentimes they run specials on their rental properties allowing for dreams to come true.
Also check: Benefits of Staying in Vacation Homes in Orlando