You deserve the best of everything for your Orlando vacation: the best location, the best accommodations, and the best resort-style amenities. Staying on-site at Walt Disney World costs a fortune but savvy travelers know that just a half mile from its main gate, they'll find a world of affordable luxury at the Days Hotel by Wyndham Celebration.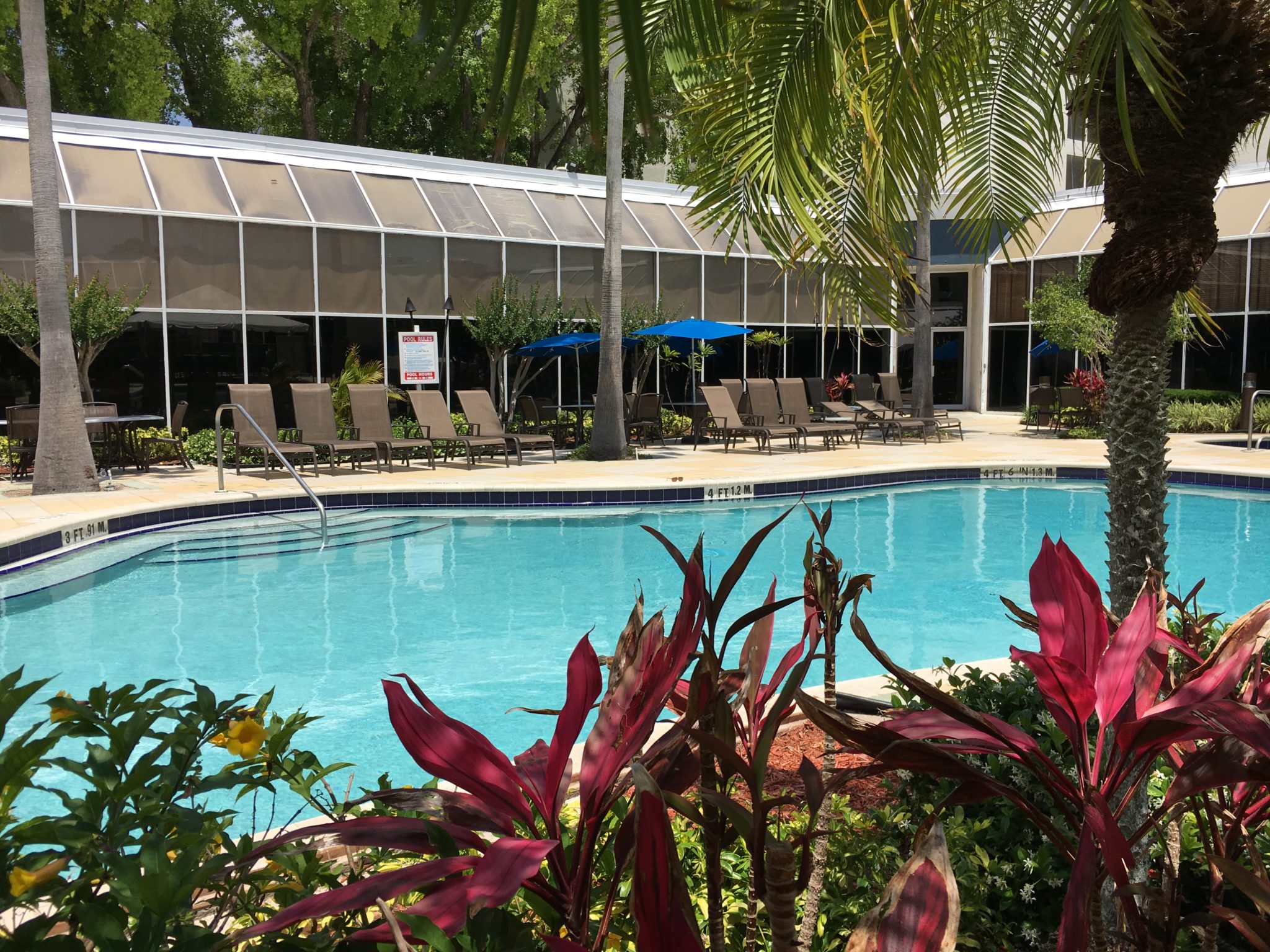 Get all the magic you want out of your Disney vacation for less than you expect. This full-service resort-style hotel is located just minutes from all the theme park action from Walt Disney World to Epcot to Animal Kingdom to SeaWorld and beyond!
There's no need to compromise on the amenities and comforts that you want by staying in a moldy room with a rattling air-conditioner and dingy sheets. Here at the Days Hotel by Wyndham Celebration, you'll enjoy spacious, clean and contemporarily-designed rooms. You'll also get free Wi-Fi, garden tubs, mini-fridges, and flat-screen cable TV to relax with when you come back from your busy day of exploring Orlando. You can even request a room that overlooks the Animal Kingdom or gets you a fabulous view of the nightly fireworks show so you can watch in air-conditioned comfort and style.
The amenities here rival the big resorts too. You'll never have to go far for a good meal with the on-site Savannah Bar and Grill, open for breakfast, lunch and dinner, or order room service if you'd rather stay in. Get a break from the hot Florida sun by making a splash in the two outdoor pools, or soothe those achy muscles after all that theme park walking in the Jacuzzi hot tub. The Disney Theater, game room, and weekly children's activities will make the kids happy, and the seasonal poolside bar will make you happy too. There's also a fitness center, tennis and basketball courts to keep you active during your stay.
Travel for business or pleasure should be as hassle-free as possible. That's why the Days Hotel by Wyndham Celebration thoughtfully provides free shuttle service to Disney parks and area shopping. And if you need to get around, you can use the on-site car rentals. For events, this is the place to be too with grand venues that can accommodate up to 1,300 guests for business meetings, weddings, or any important occasion.
As if you're not already packing your bags to come stay at the Days Hotel by Wyndham Celebration, they also provide a "Happiness Guarantee" to ensure that you're 100% happy with your stay. If there's something that disappoints you, tell the staff and they'll make it right or you won't pay. Amazing location, fantastic rooms that may even contain special magical views, fun amenities for the whole family, free Wi-Fi and shuttle service, and a staff that will stop at nothing to make your stay magical make the Park Inn by Radisson your best choice for affordable resort-style luxury!
Days Hotel by Wyndham Celebration Address, Telephone Number, Website and Social Media Pages
3011 Maingate Lane, Kissimmee, Florida 34747 United States
Telephone: +1 407 396-1400
Website | View Photos on Facebook | View Google Maps Listing
See Inside 360 Views of Days Hotel by Wyndham Celebration