24 Reasons to Stay at the Holiday Inn Express & Suites: South Lake Buena Vista
 Plan the Disney vacation of your family's dreams while getting the most for your money. While other families spend too much on those overpriced on-site resorts, the Holiday Inn Express & Suites: South Lake Buena Vista has everything you want and more without the high price tag, giving you more to enjoy for less. Here are 24 reasons you've got to book with them for your best Orlando vacation ever!
Newly-renovated top to bottom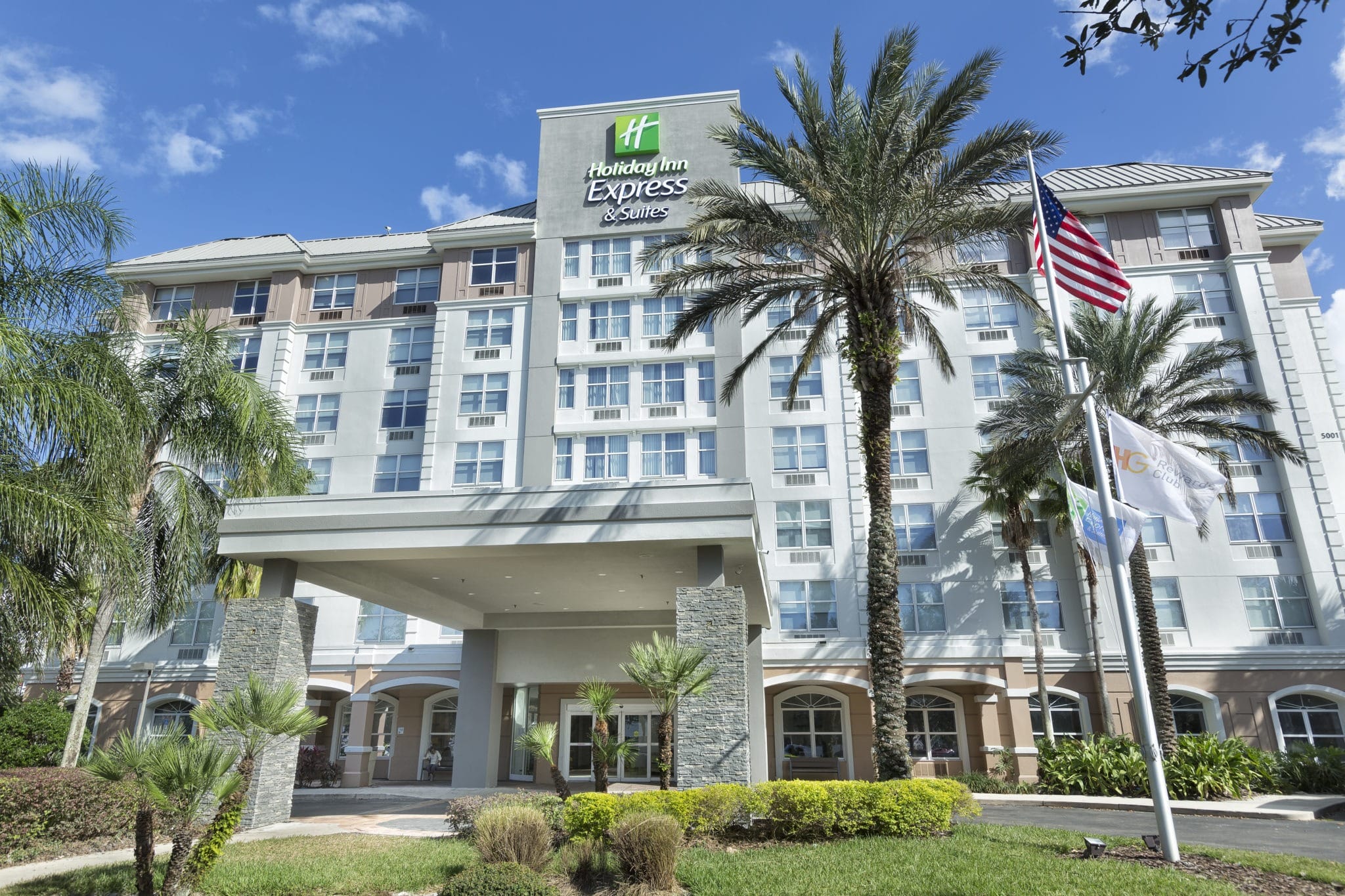 You won't find old, outdated accommodations here. All guest rooms and areas of the hotel have been recently renovated with modern appointments giving you more comfort and style for much less. Oh and free Wi-Fi too. Can't beat that!
They speak your language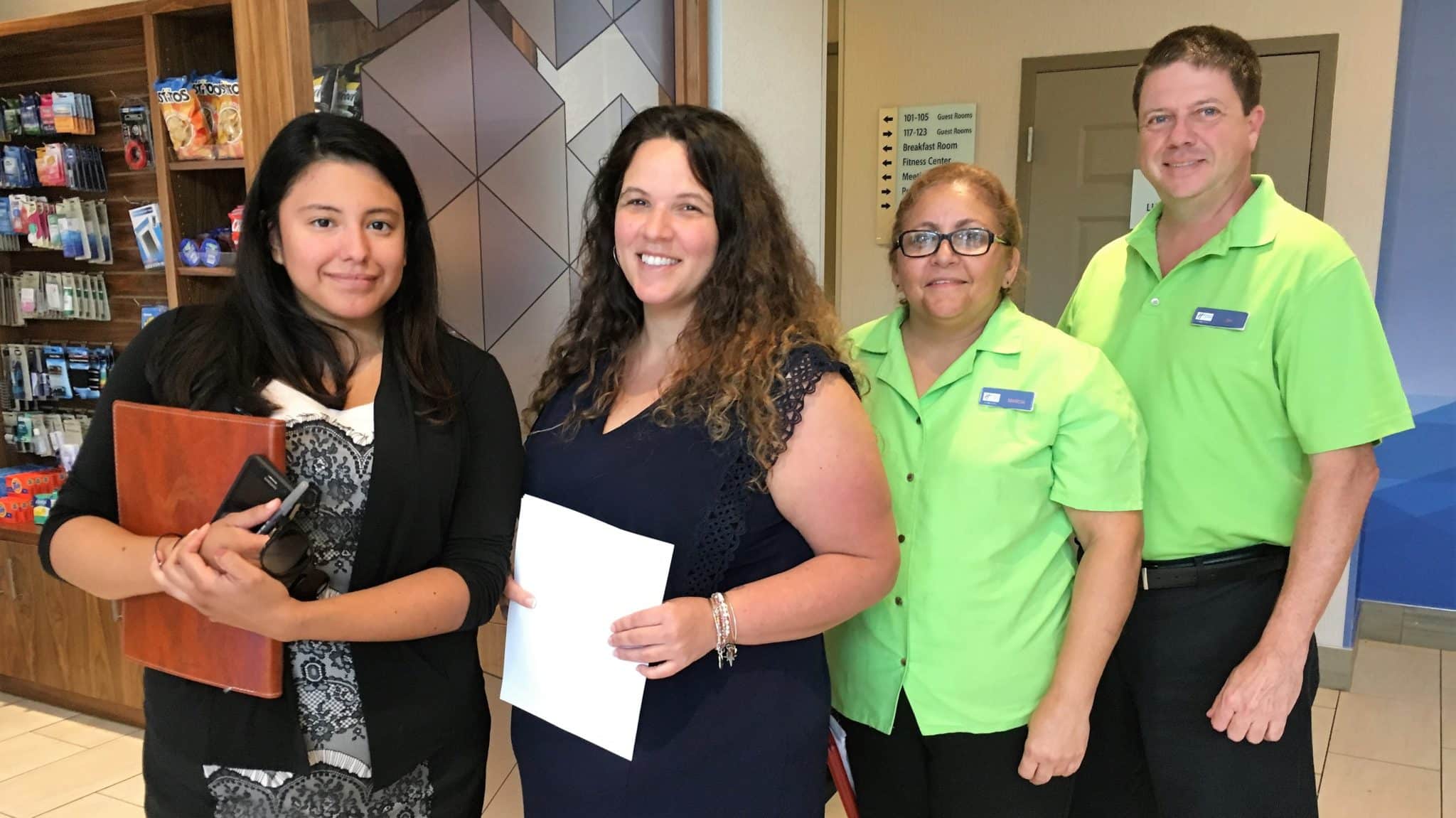 With a multilingual staff that's super-friendly too, you'll find it's easy to communicate. Just ask and you'll receive! The accommodating staff is ready to assist you in any language.
Plenty of ways to make a splash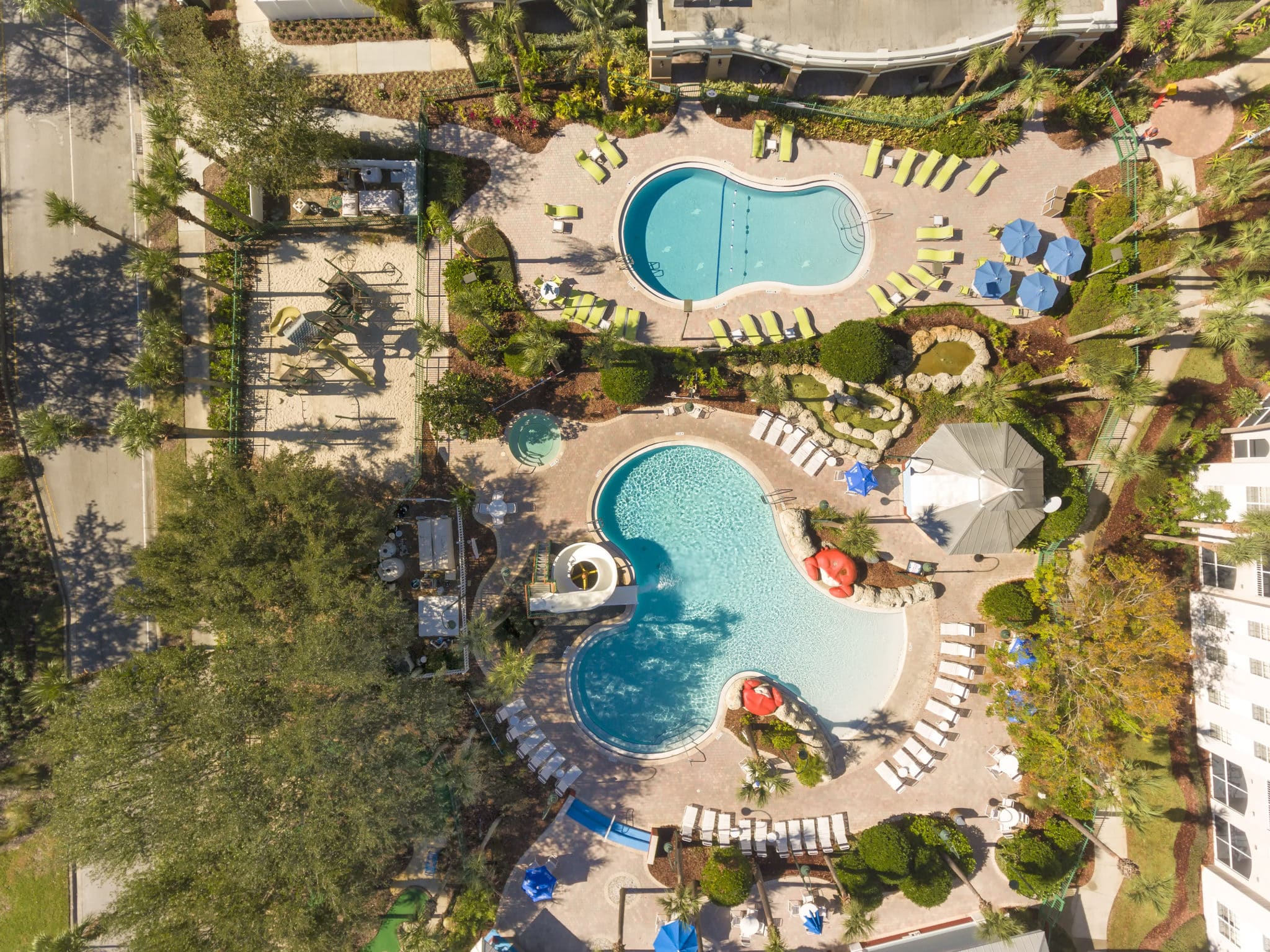 Why fight for pool space when you can choose from 3 amazing pools to make a splash in? The 2 whirlpools also provide an inviting place to unwind after the end of a busy day of riding rides at the theme parks and visiting other Orlando attractions.
Keep moving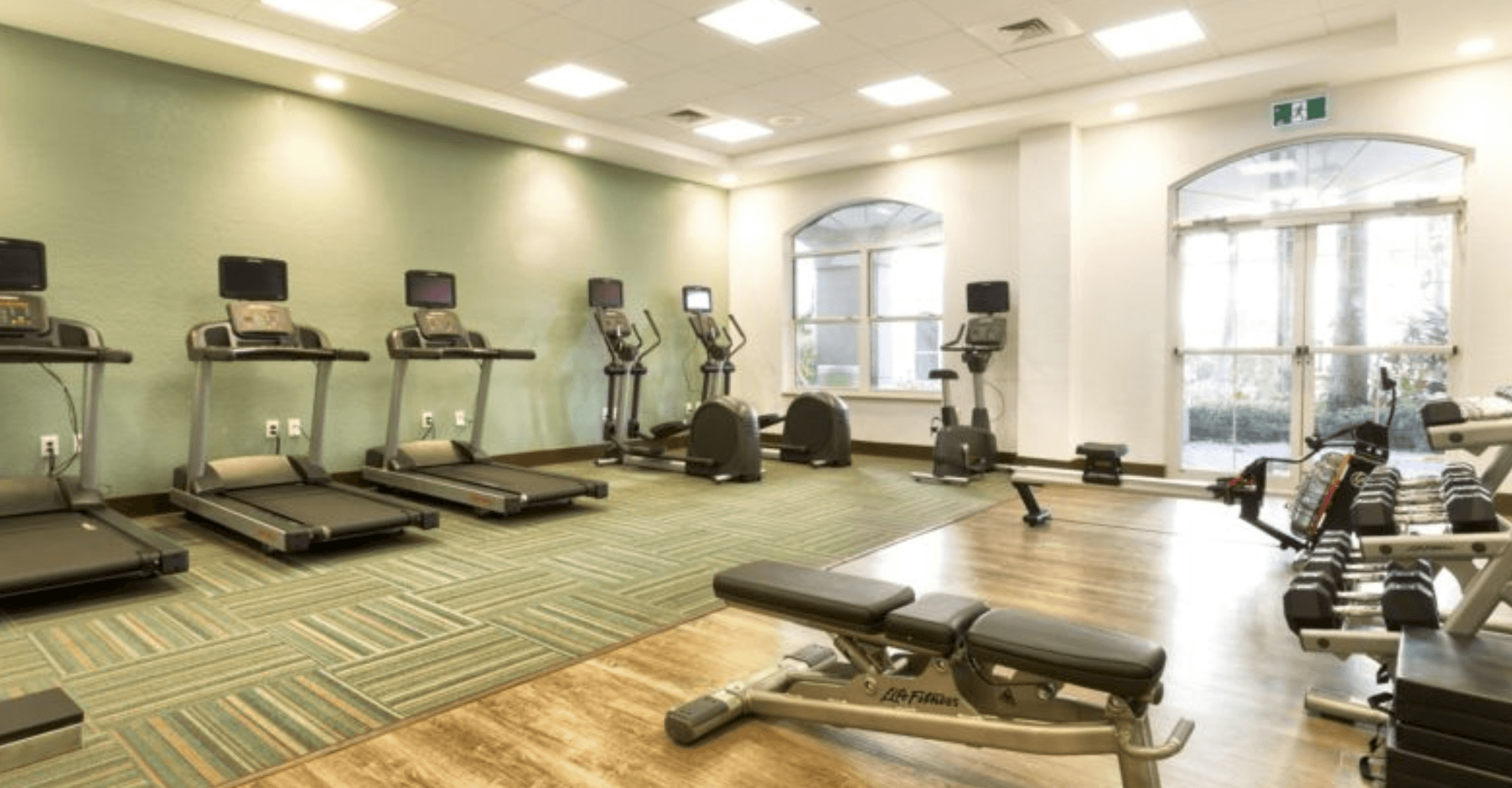 With Orlando becoming more and more recognized for epicurean cuisine, you'll want to keep up your fitness routine. The Holiday Inn Express & Suites: South Lake Buena Vista has you covered with a state-of-the-art fitness center so you can get your workout done. 
Free shuttle services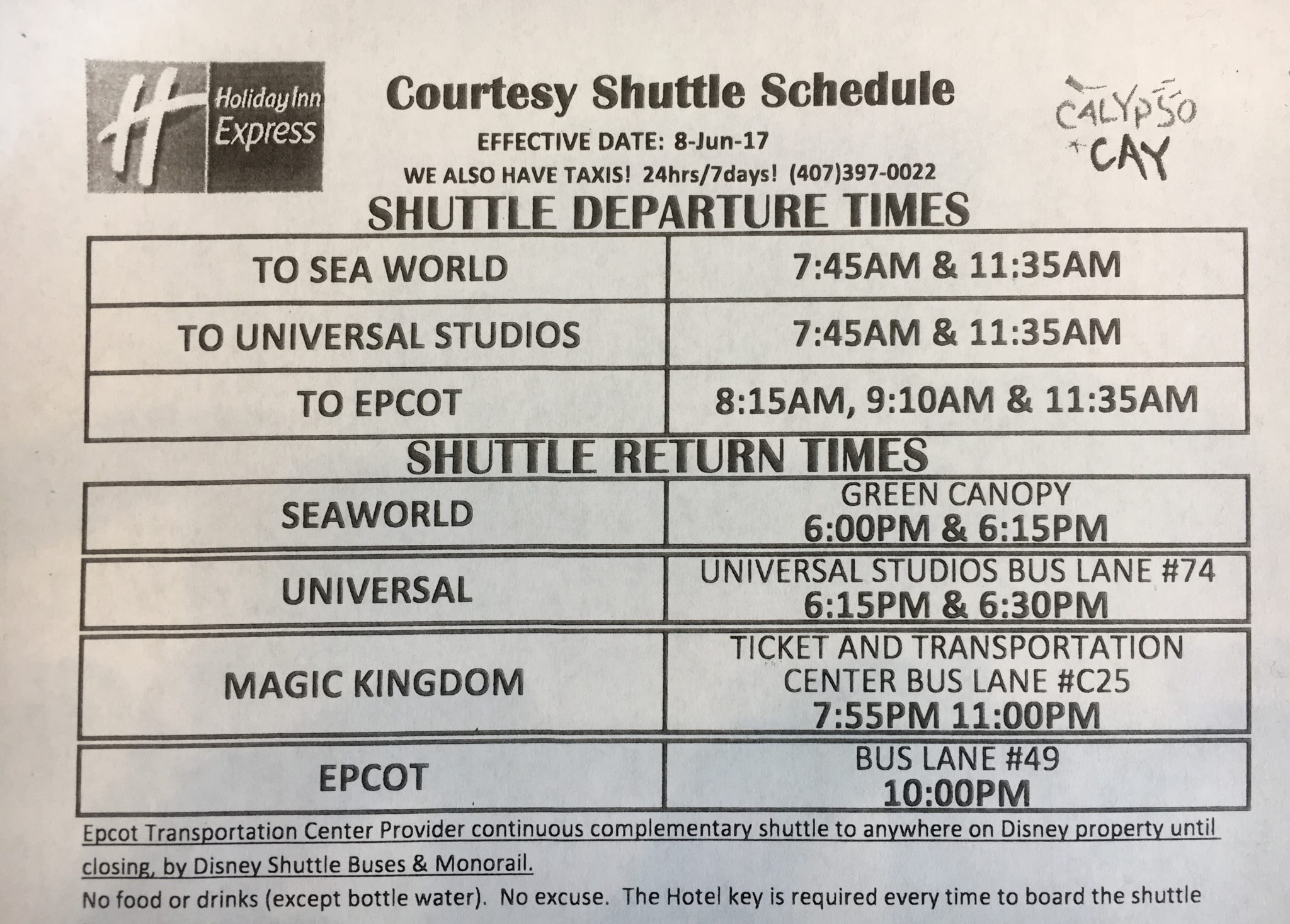 Save even more money by not paying huge parking fees at the theme parks. The hotel provides complimentary shuttle transportation services to nearby theme parks as well as the LBV Shopping Outlet so you can relax and enjoy more without worrying where to park.
Kid-friendly fun all around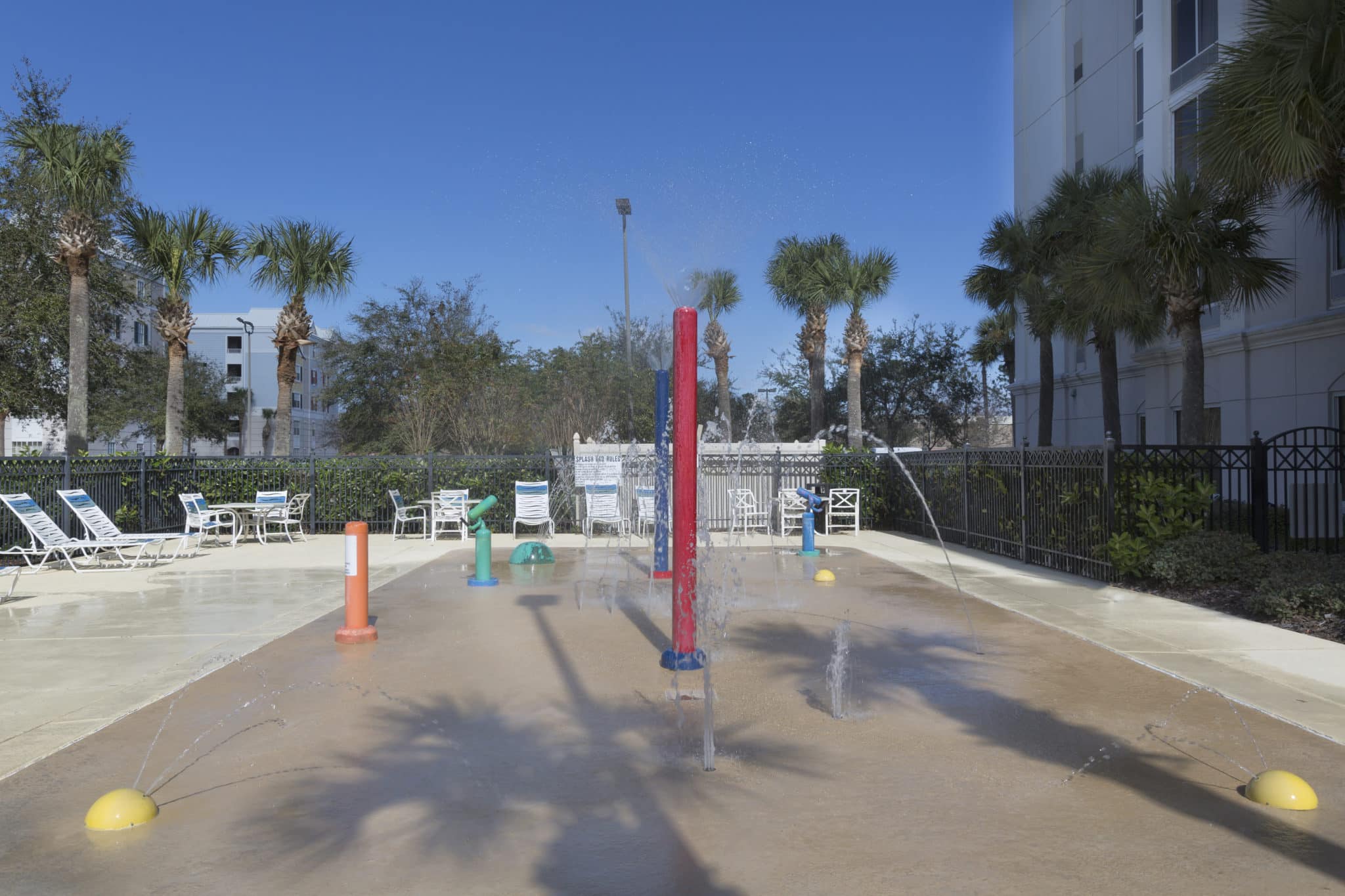 Overpriced hotels really add up, especially when you have kids. With the Holiday Inn Express & Suites: South Lake Buena Vista, the kids will have plenty to of fun without spending a dime. The kid's splash pad and playground is the best place to let them run and play while you relax.
Complimentary breakfast buffet

Start the day off right with a free breakfast buffet. With tasty continental breakfast foods that everyone loves, you'll be able to fill up the whole family and save money to enjoy spending on lunch and dinner while you're out on the town.
On-site tiki bar and grill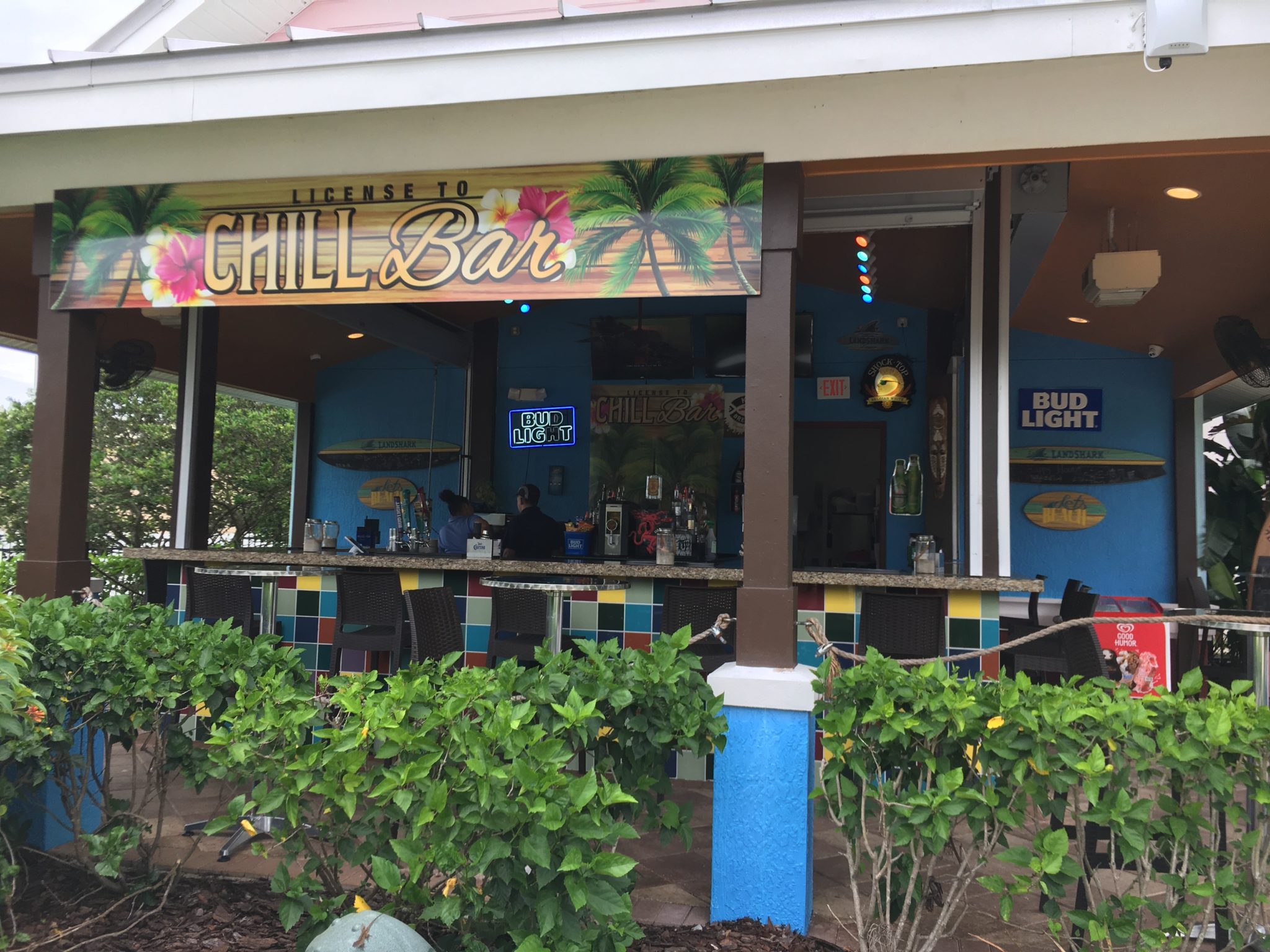 What good is a Floridian vacation if you can't relax and unwind by the pool? The on-site tiki bar adds that tropical flair, plus has delicious fare you can enjoy without going anywhere else.
Fly high with the zip-line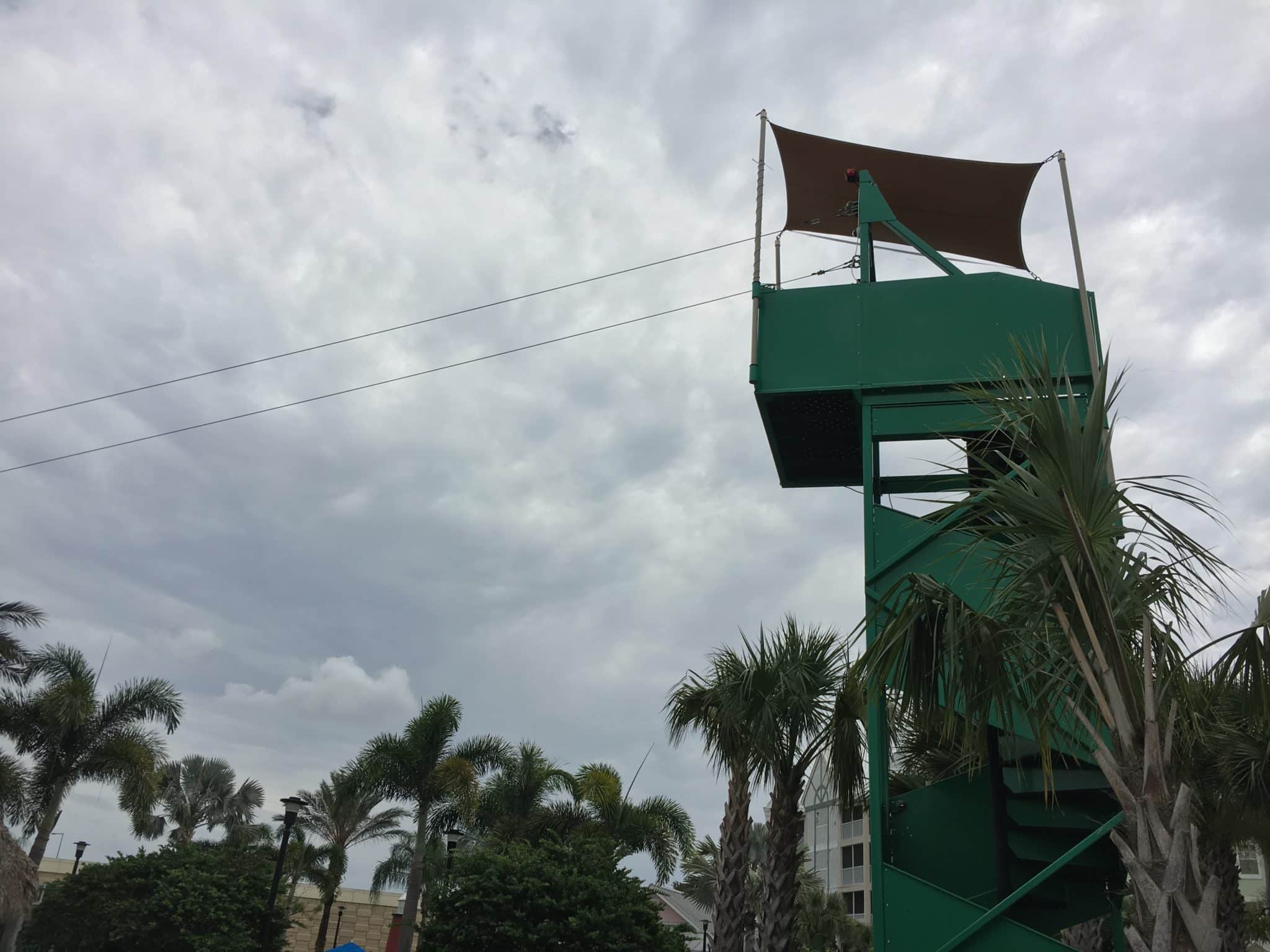 Want some more thrills without heading over to the theme parks? Then get in line for the zip-line for sky-high fun!
Free parking

All those fancy resorts charge you a parking fee daily. That's no way to treat guests! The Holiday Inn Express & Suites: South Lake Buena Vista provides free parking for guests during their stay.
18-hole mini-golf course

Kids need something else to do? Let them tackle the fun and excitement on the on-site mini-golf course!
Pool towels at the tiki hut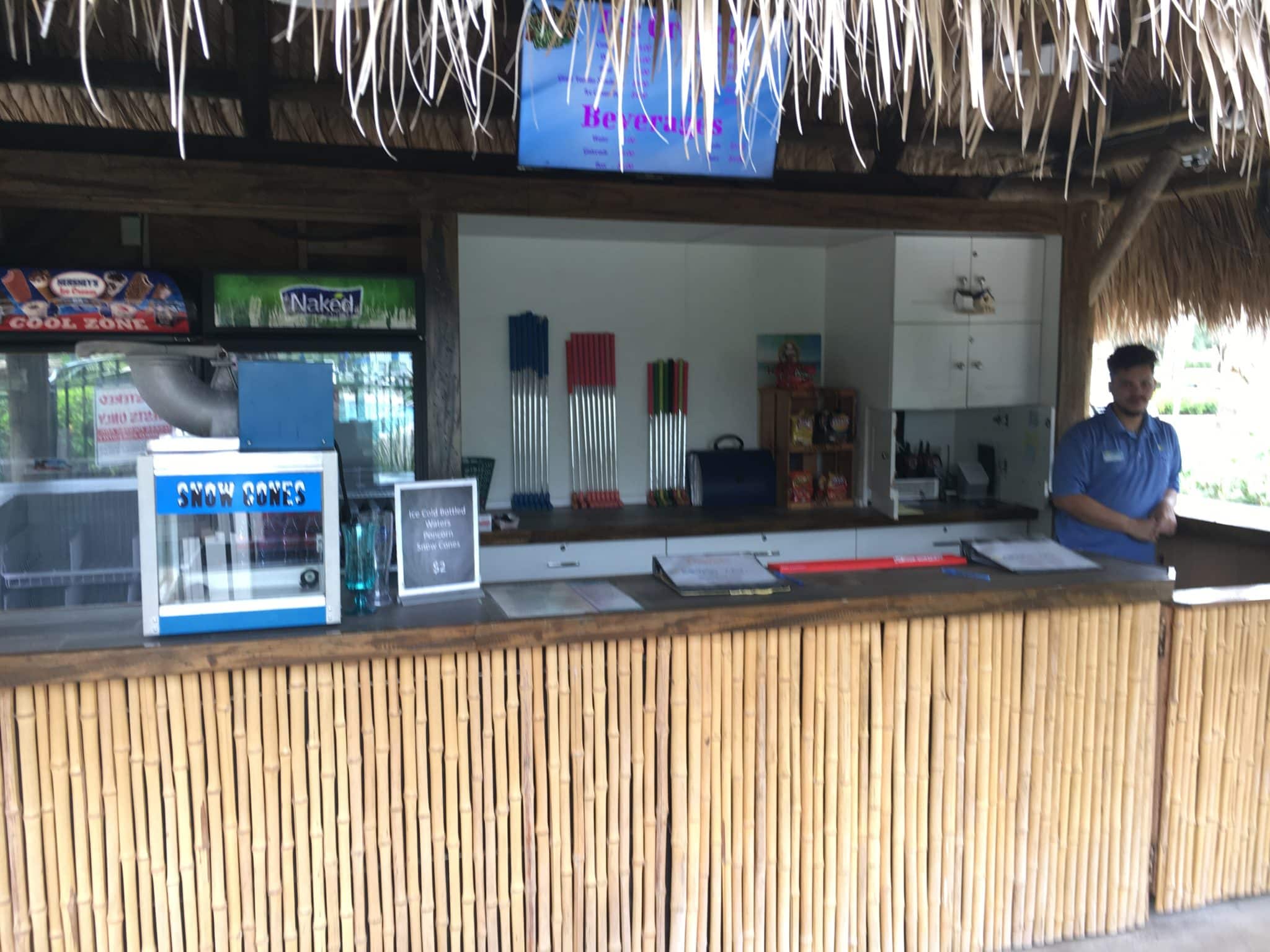 Who else hates getting to the pool only to realize they left their room towels upstairs? Here, you can just relax. Pool towels are available to all guests at the tiki hut. Grab a cool and refreshing cocktail while you're there!
On-site guest laundry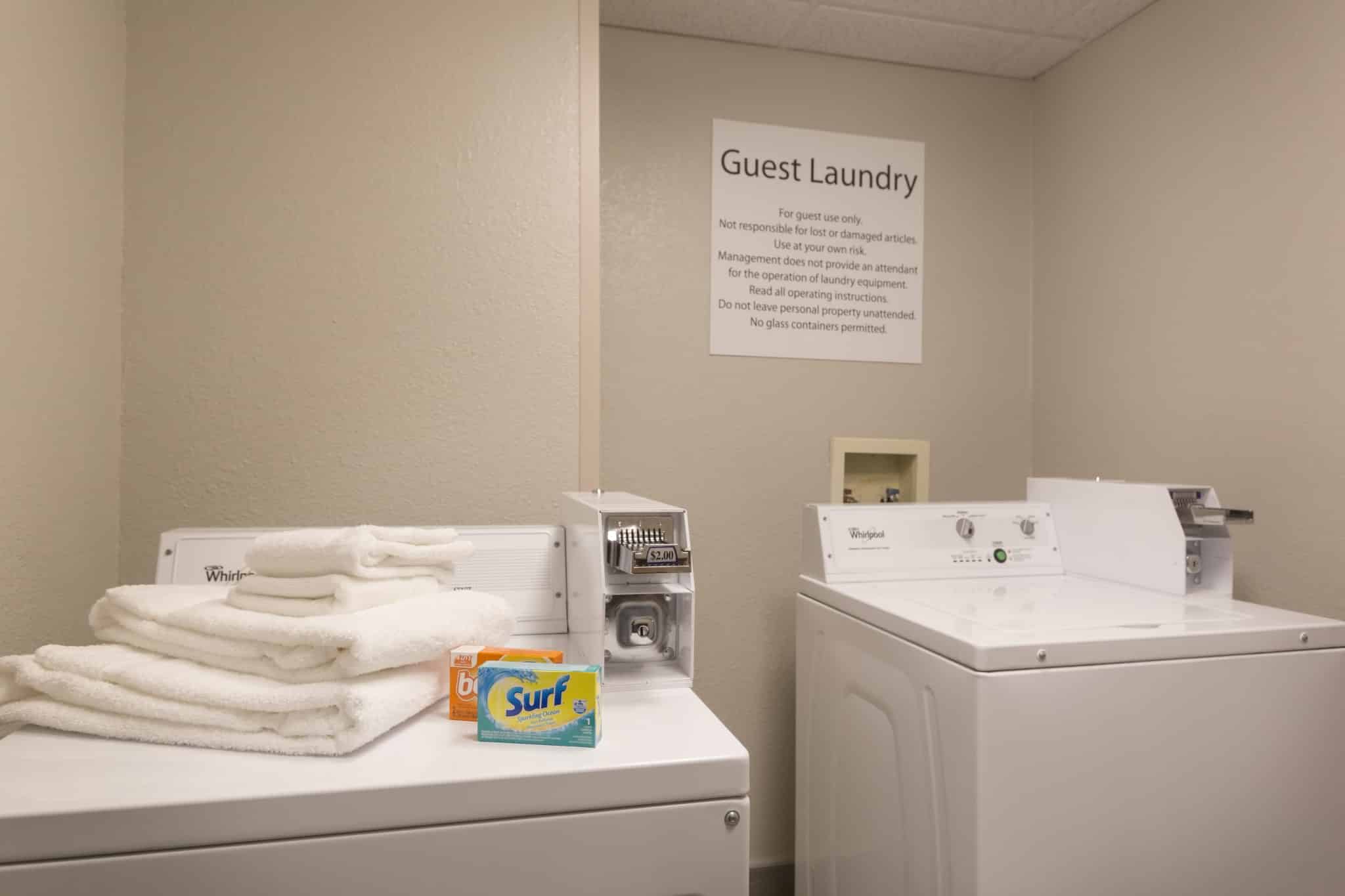 Went through all your clean clothes faster than you thought? With on-site guest laundry services, you can get your vacation wardrobe clean again in no time!
Outdoor grill and chill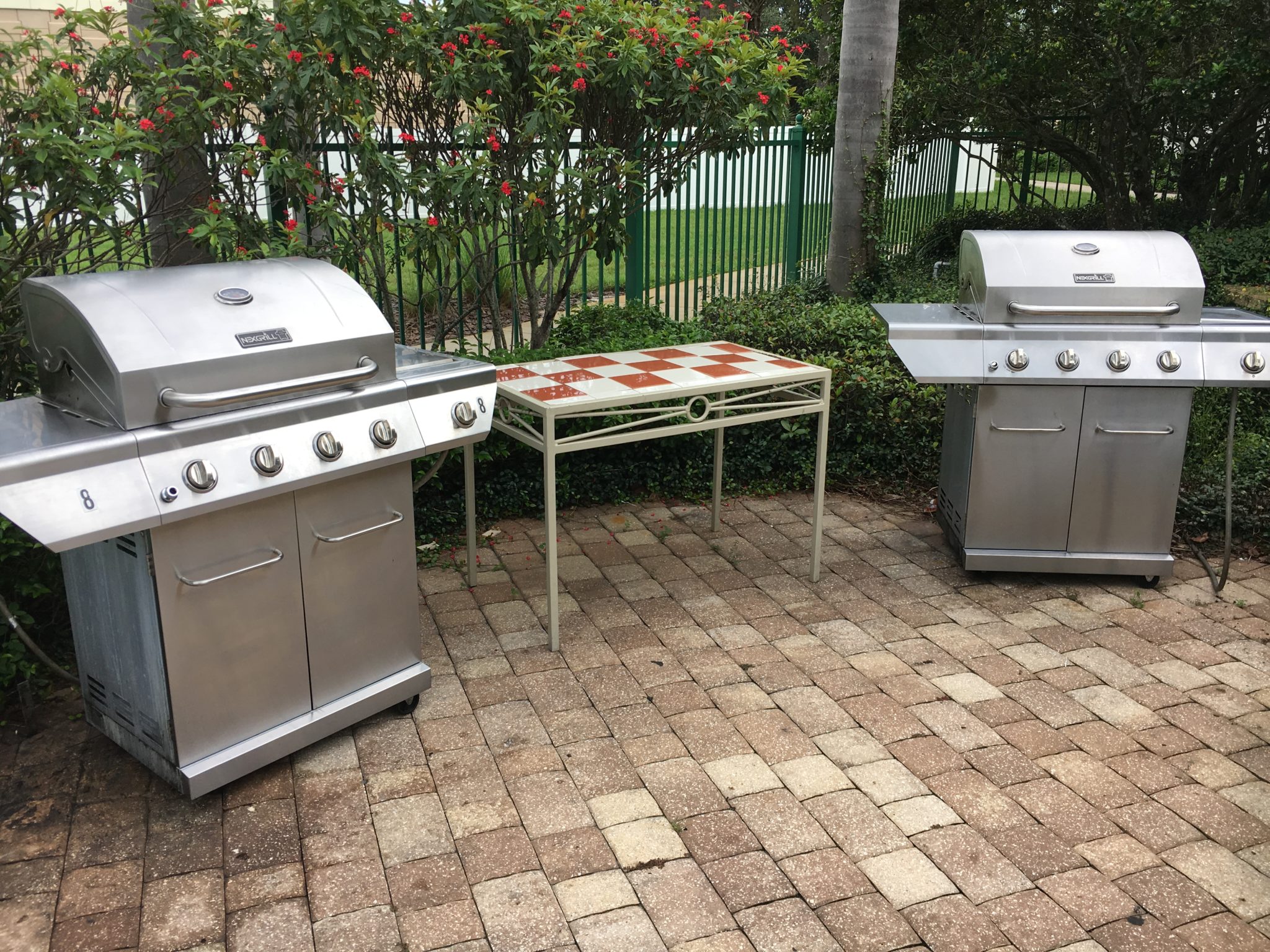 You can have your own Floridian barbecue too! There are outdoor grills available for us, perfect for having more fun in the sun!
Basketball and volleyball courts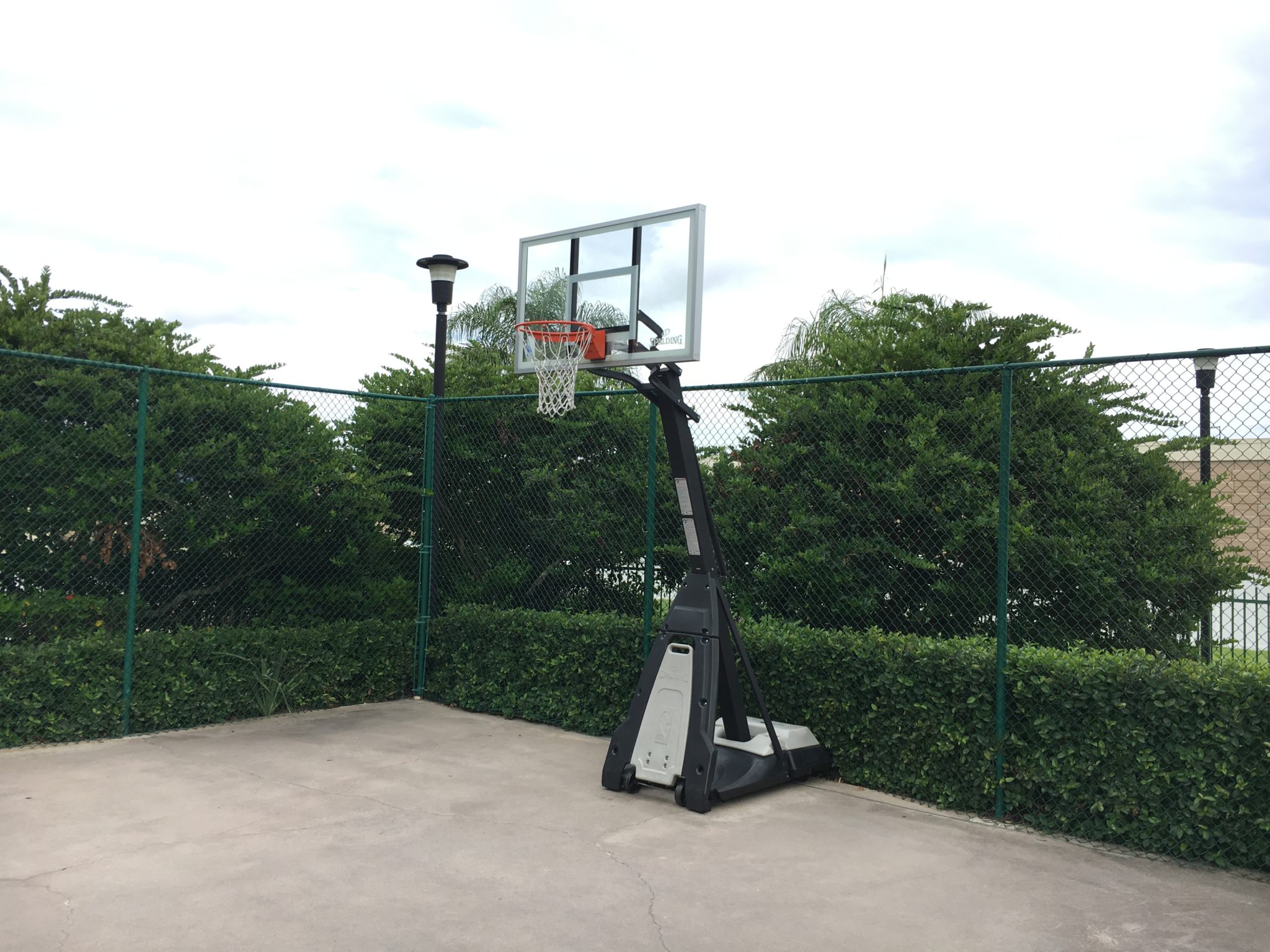 Get in the action with a game or two. The Holiday Inn Express & Suites: South Lake Buena Vista is the perfect place to make a slam dunk on the basketball courts. There are also places for sand beach volleyball so you can feel like a true Floridian.
24-hour lobby market

Forget something like toothpaste? Feel like grabbing souvenirs? Hungry for a snack? The 24-hour market in the lobby has everything you need!
Business center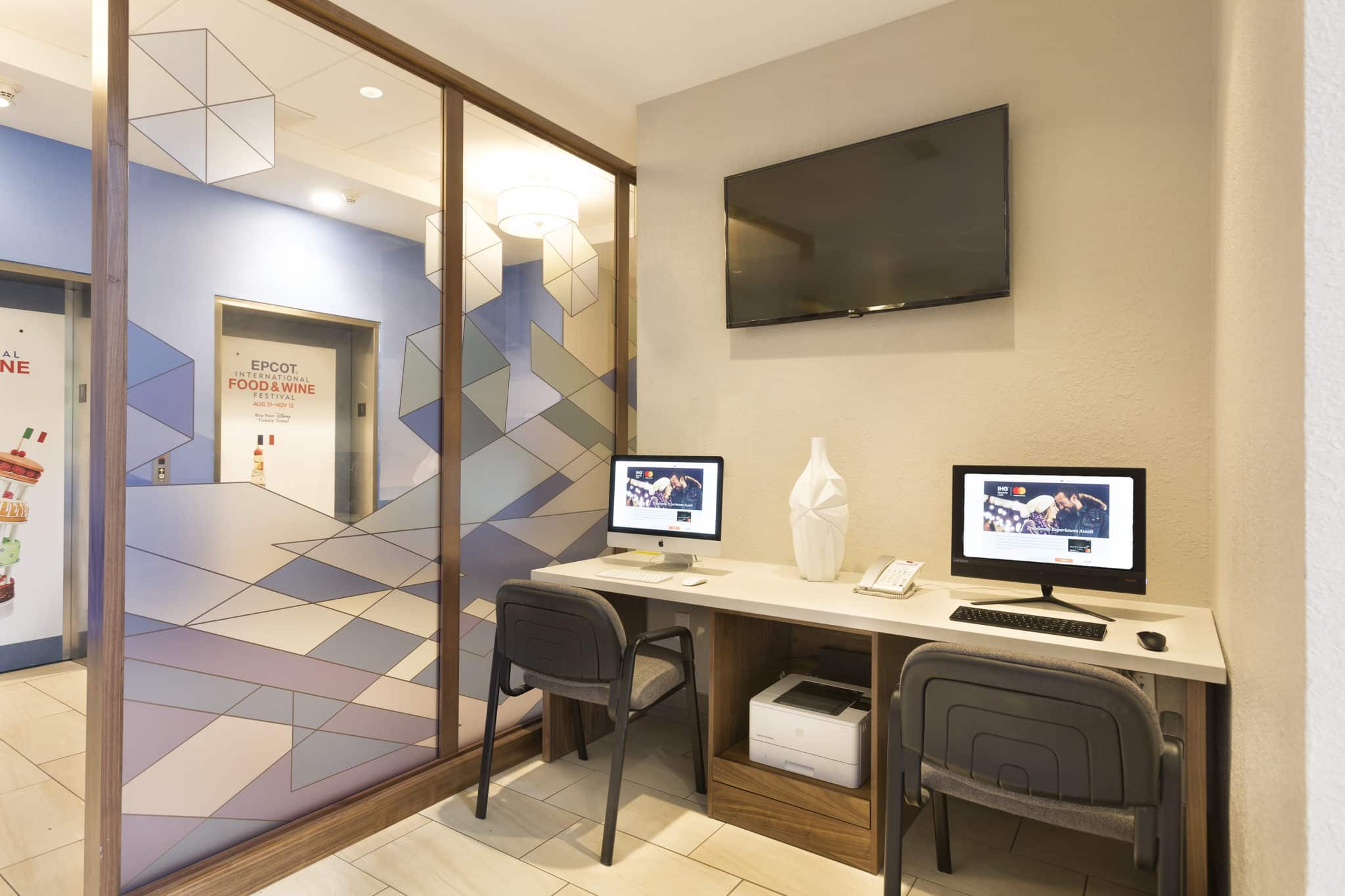 Sometimes not every trip to Orlando is for fun and games. If you're visiting on business or even have to take care of a few quick things before joining your family for more fun, the business center has both Mac and PC items for use as well as printing anything you need.
Disney Good Neighbor Hotel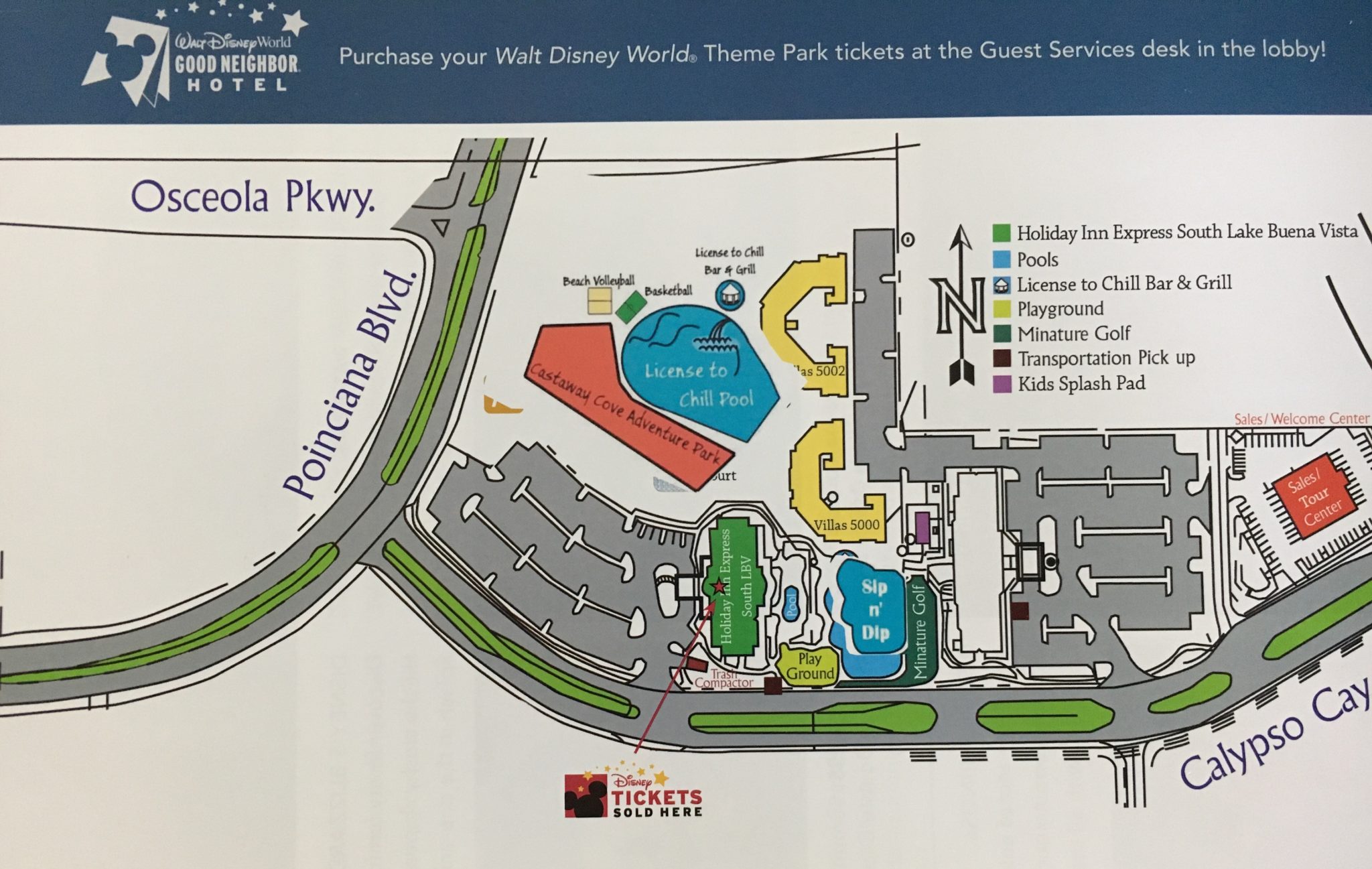 Only hotels that live up to a rigorous standard are allowed to be labeled as Disney Good Neighbor hotels. The Holiday Inn Express & Suites has this distinction meaning you get all the Disney amenities without the high prices.
IHG Rewards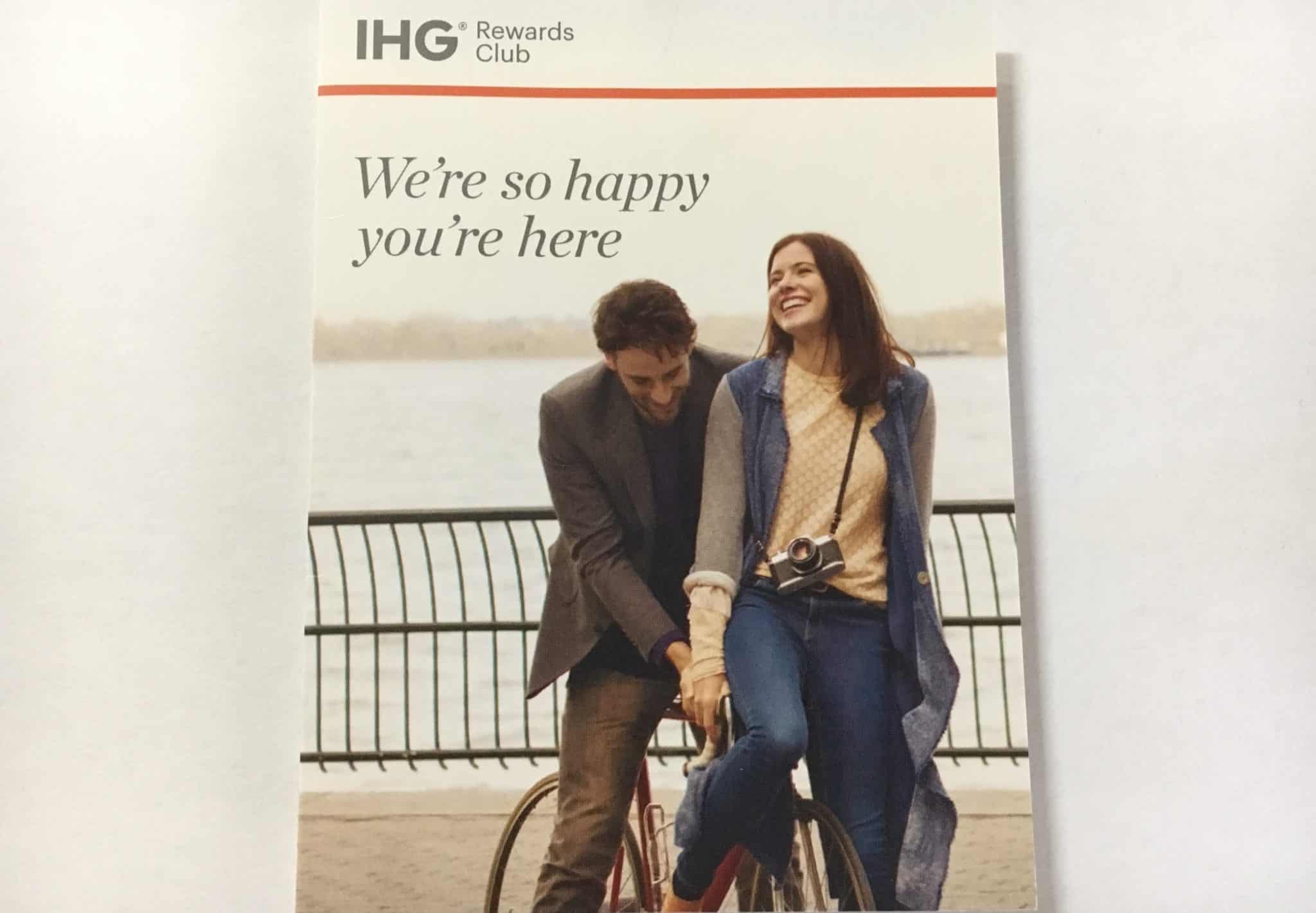 Make your stay count! You get IHG Rewards for staying here. Need we twist your arm more?
Located near Walmart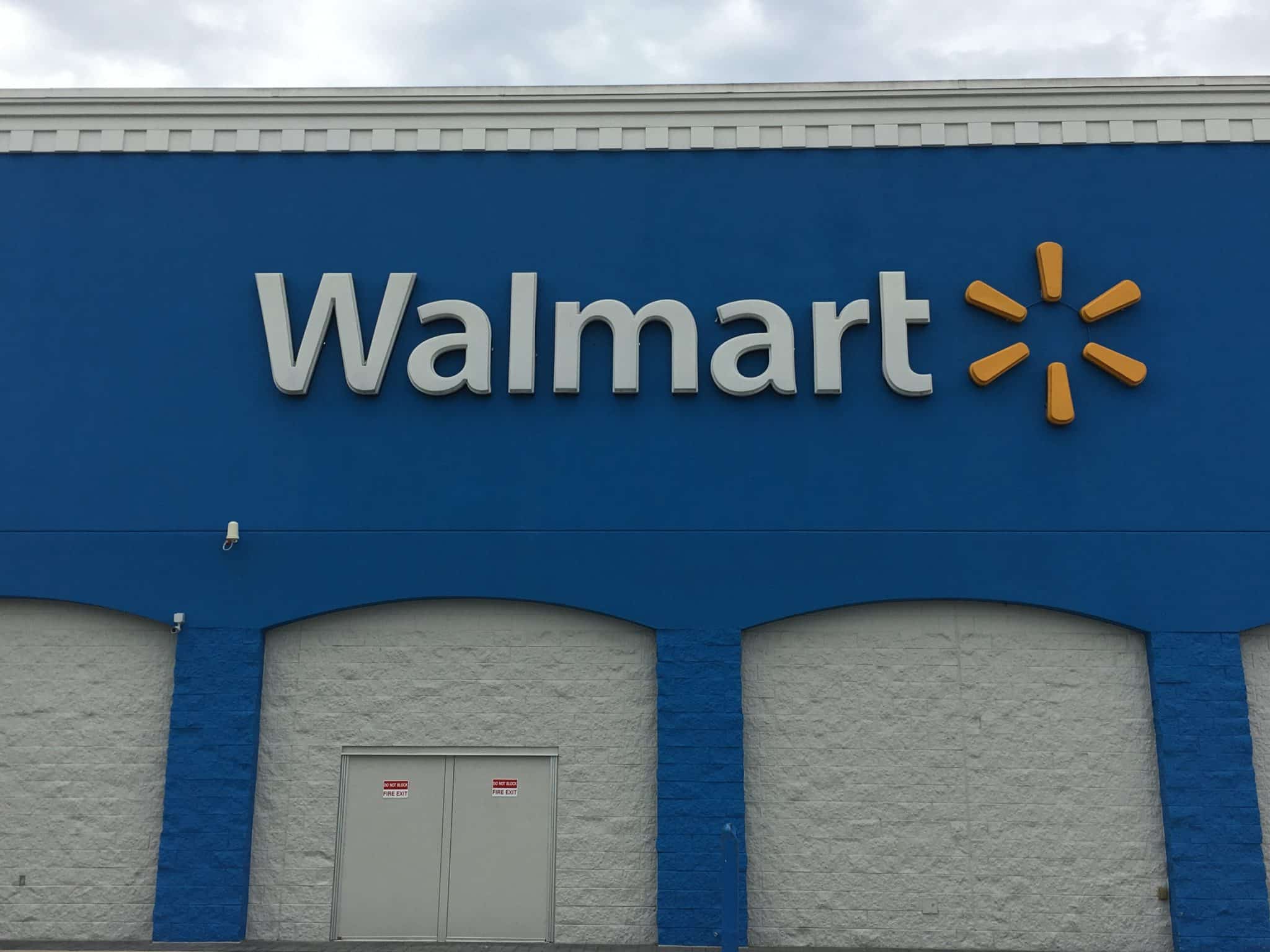 Pro Orlando vacation tip: buying souvenirs at Disney can be expensive. Go to the nearby Walmart and get some great Disney-brand items for less!
Did we say ice cream?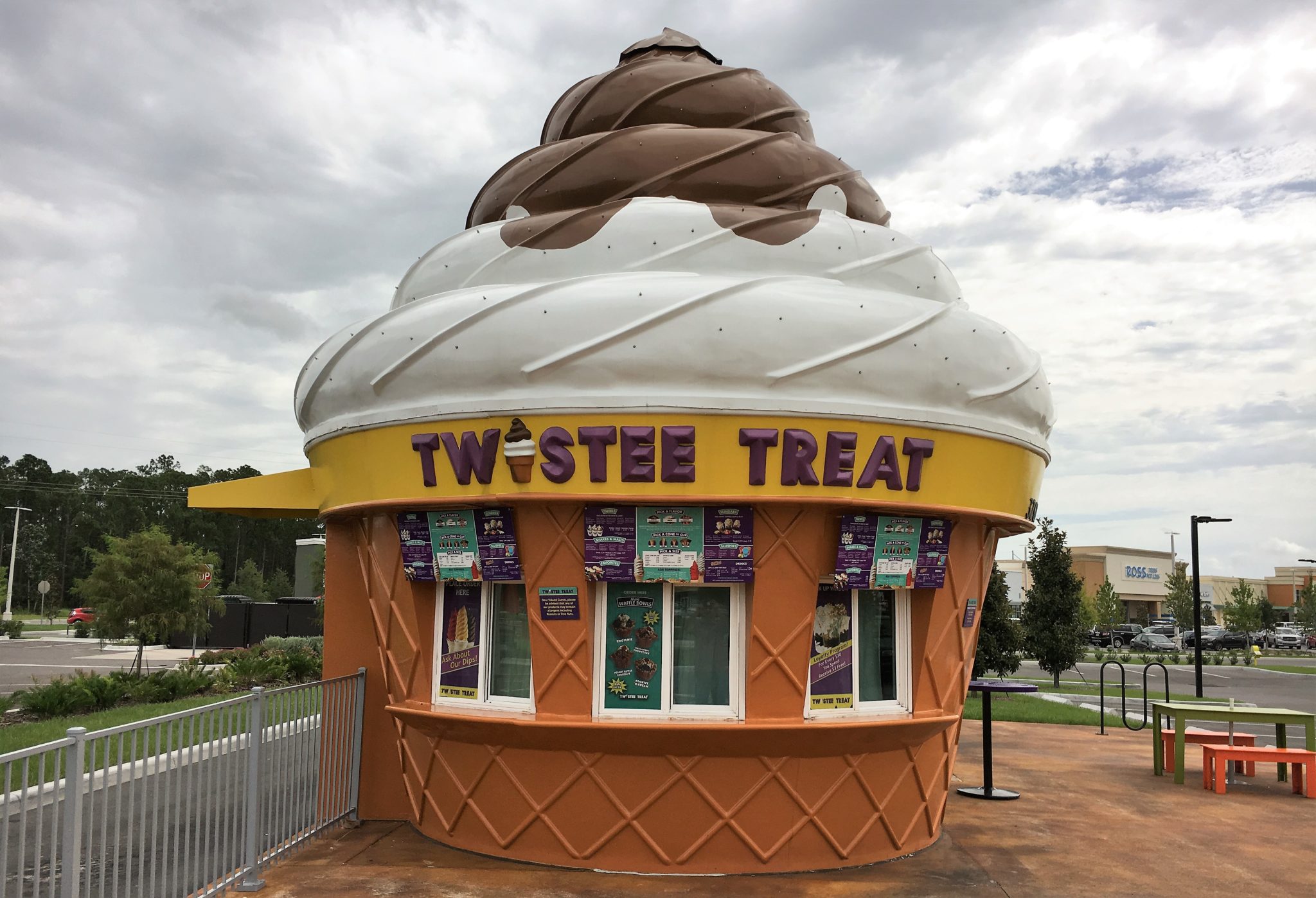 Nothing beats an ice cream treat on a hot Florida day. Twistee Treat is right nearby, making for a fun, easy and cheap outing for the family.
Don't worry about gas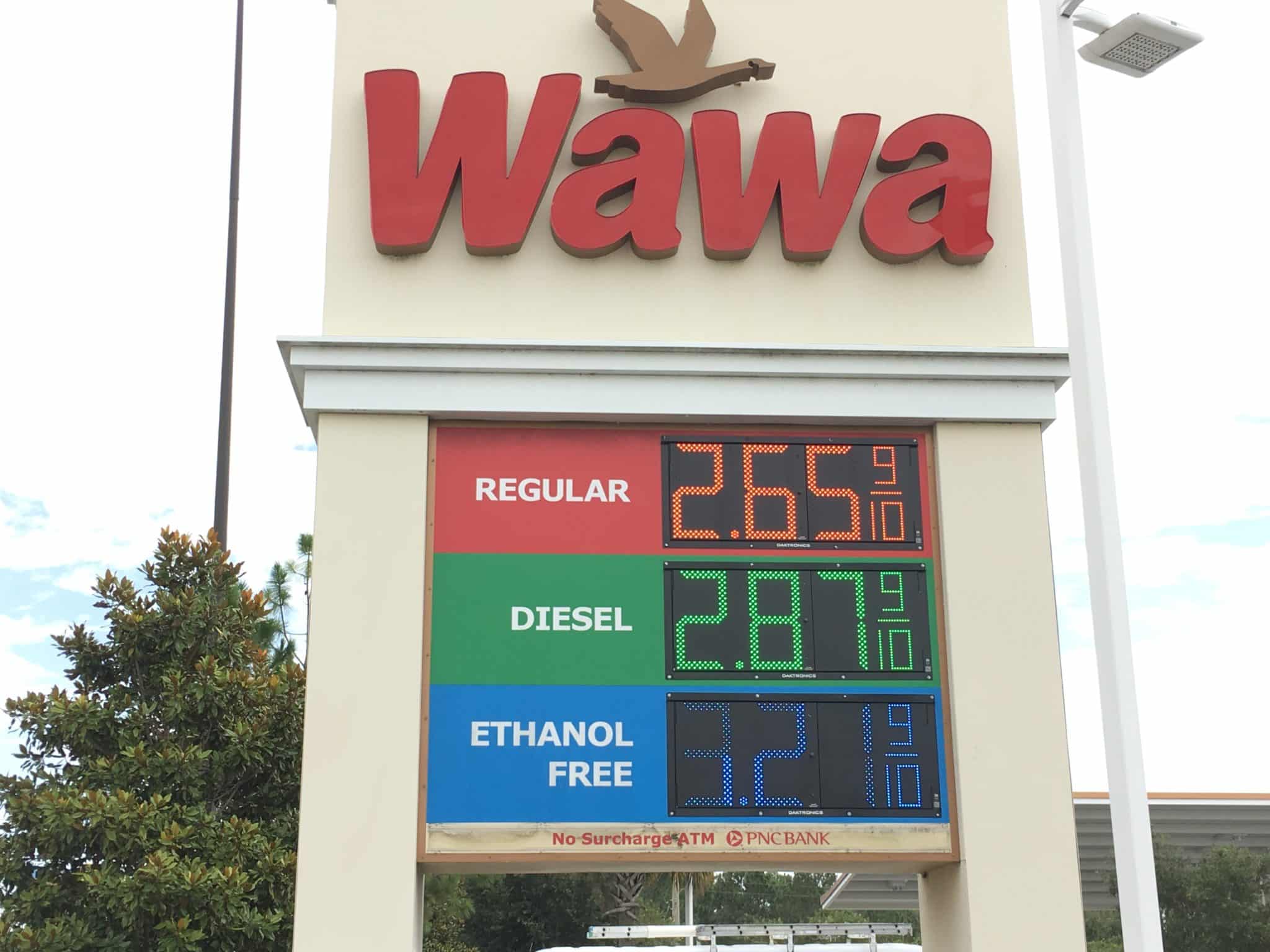 A Wawa gas station is right near the hotel so you won't have to drive around looking for gas, snacks, or good coffee when you hit the road.
Best restaurants nearby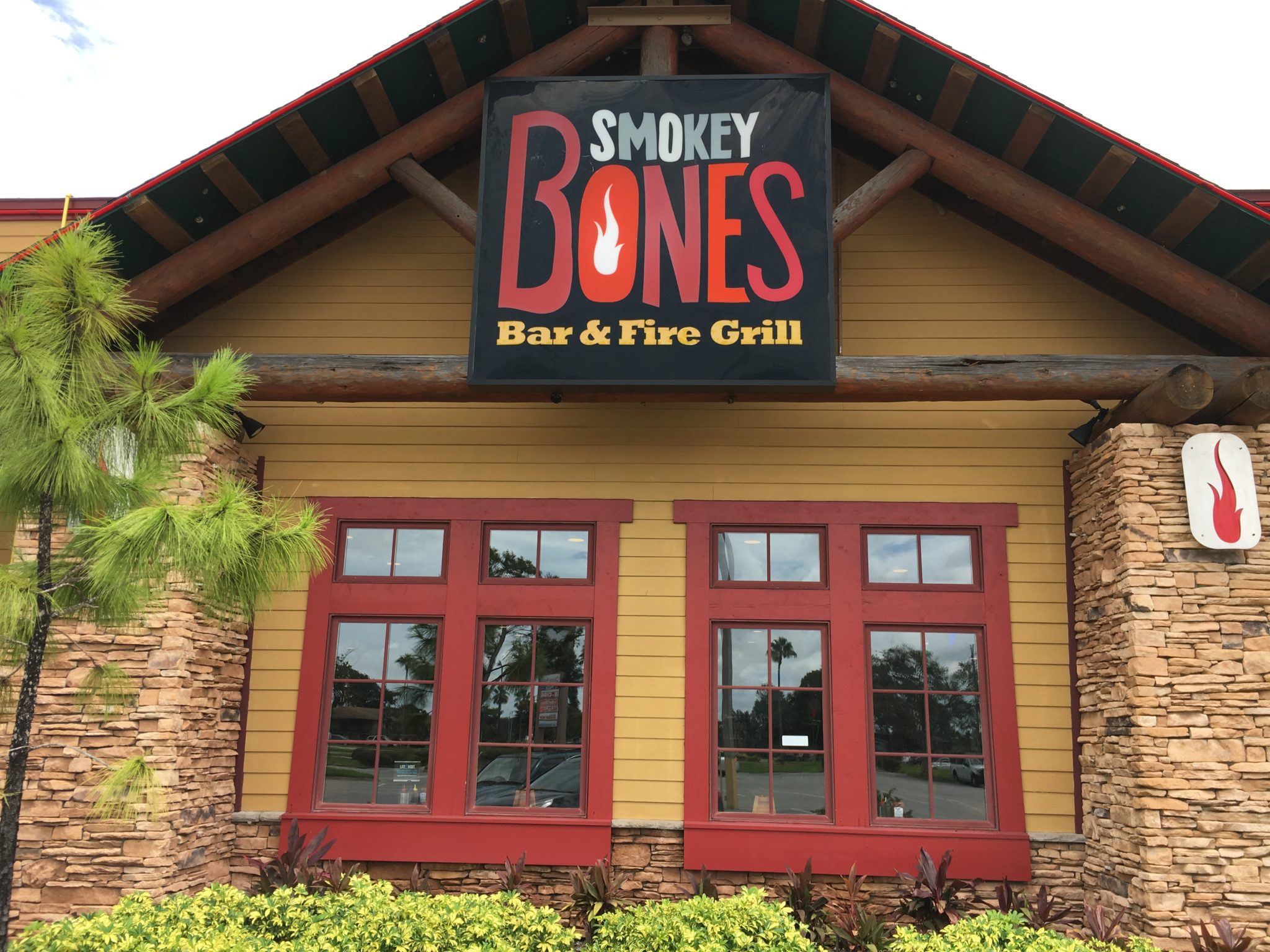 Some of the best restaurants are near the Holiday Inn Express Suites: South Lake Buena Vista. There are Five Guys to get your burger on, Tropico Mofongo for delicious Latin fare, Smokey Bones for fall-off-the-bone barbecue perfection, and The British Chippy for some of the best fish and chips this side of the pond! 
Charge it!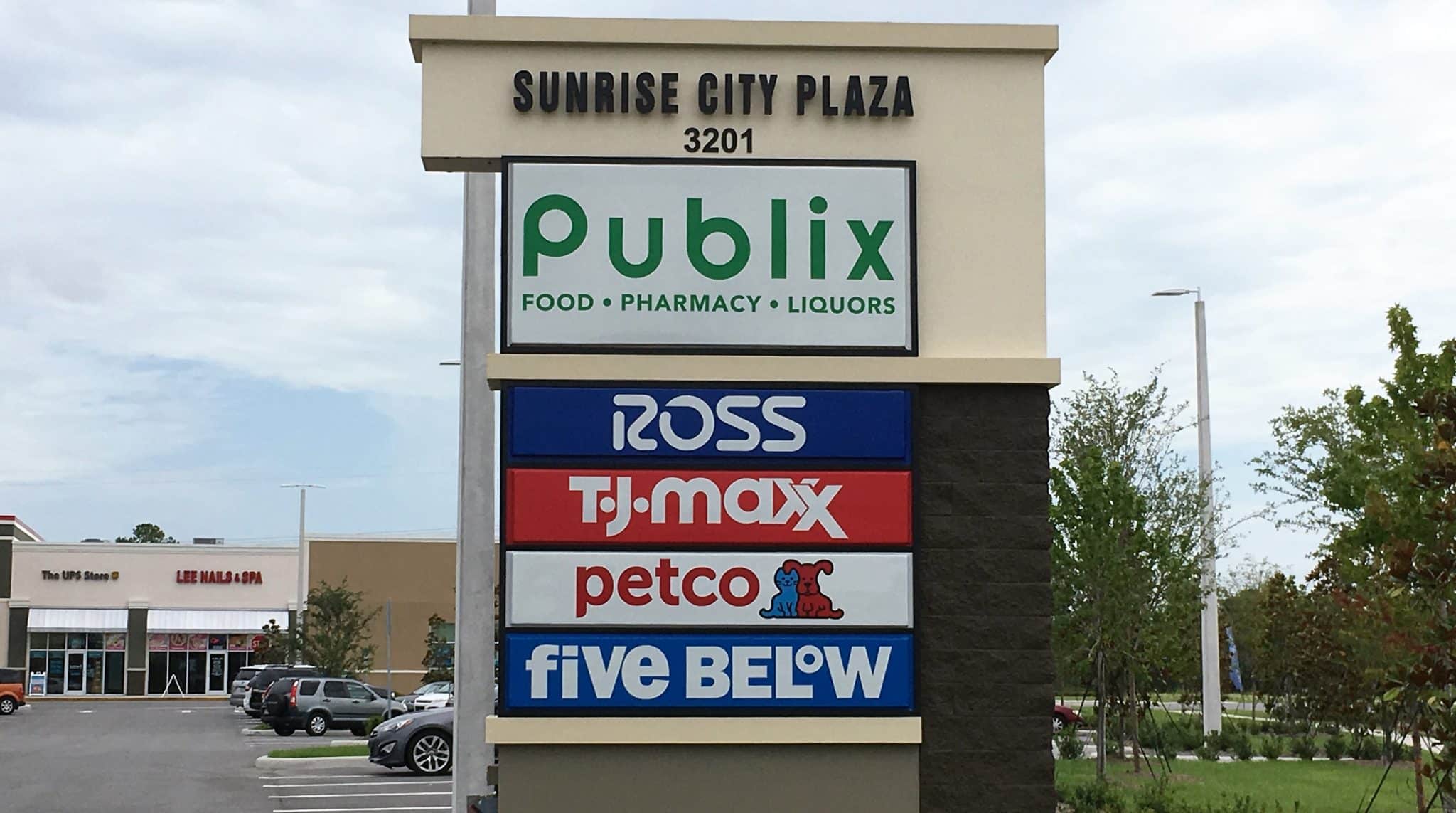 And let's not forget how much fun it is to shop on vacation! You'll have access to the outlets via the shuttle but you can also get to Sunrise City Plaza to shop 'til you drop, stay entertained, and find even more great places to get a bite to eat.
If you're not booking your Orlando vacation at the Holiday Inn Express & Suites: South Lake Buena Vista right now, then you're not ready for a vacation. What are you waiting for? You'll get everything you want and need for less than anywhere else, helping you stretch your vacation budget. Book your stay today!
Holiday Inn Express & Suites: South Lake Buena Vista Address, Telephone Number, Website, and Social Media Pages
5001 Calypso Cay Way, Kissimmee, Florida 34746
Telephone: 407 – 9971400
Website | Facebook | Instagram | Google Maps 360 photos | Watch video on Facebook | Watch video on YouTube | Watch video on LinkedIn | Watch video on IGTV | Hotel Google Plus Page