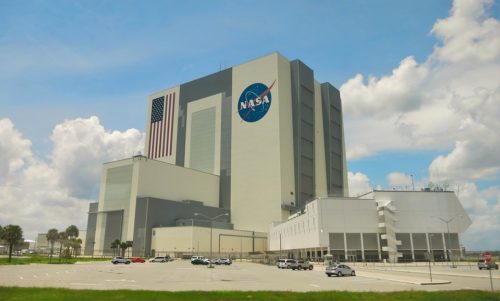 Orlando is a magical place with many fun theme parks and water worlds. However, it is so much more, than the man-made rollercoasters and movie character meetings in the famous adventure parks we have come to know and love. Orlando has a multitude of other incredible attractions for you and your family to enjoy. Here is just a few of them.
Lake Louisa State Park
Just half an hour away from the city of Orlando is a natural theme park, with 3 large beautiful lakes and hiking trails. Spend the day surrounded by the natural beauty of Florida at Lake Louisa State Park. You can have an adventure on the lake, with a kayaking, canoeing and paddling adventure. In addition, you can stroll or cycle around the park, (hire a bike for $10 + tax per hour) see how many native animals roaming free you can see. Keep your eyes peeled for deer, raccoons, gophers and the majestic bald eagle. If you are feeling particularly adventurous, take a one-hour horseback riding trip for $50.
Admission Fee: $5 per vehicle.
Kennedy Space Center Visitor Complex
Have a memorable day at the amazing Kennedy Space Centre Visitor Complex, and is only 1-hour east of Orlando. Have your mind blown as you discover more about the famous space expeditions that took man to the moon. The experience includes a KBC Bus Tour, which will take you around the complex to see incredible panoramic views of the launch pad, authentic NASA equipment used for multiple Apollo missions and interactive exhibits. The bus operates on a hop on/hop off basis and is available every 15 minutes, so you are free to explore for as long as you wish.
Admission Price: Adults $57 and Children $47. Discounts are available for active military personnel and people 55+.
Medieval Times
For at least one night during your stay in Orlando, you must experience a dinner show. The best one in town has to be Medieval Times. This family-friendly evening is an interactive show and tasty 4-course meal, based on an 11th-century banquet. After watching knights riding their horses, jousting competitions and learning the story of King Don Carlos and Princess Catalina, you will go home thoroughly entertained with a belly full of yummy food.
Admission Fee: Adults $62.95 and Children (12 and under) $36.95.
Orlando Science Center
For pre-schoolers to seniors, the experiments and interactive exhibits based on physics and the natural science will bring out the kid in everyone. At the Orlando Science Centre, you will be greeted by a life-size Tyrannosaurus Rex skeleton. The science fun continues with waist-high fossil dig areas, the Science Park gallery, which has lasers and a traditional planetarium show.
Admission Fee: Adult $20.95, Youth (3-11 years) $14.95, Senior (55+) $18.95.
Gatorland
What animal do you associate with Florida? Maybe a manatee, a dolphin or an alligator. If it is an alligator then you should definitely visit Gatorland. This 104-acre wildlife reserve has been showcasing alligators since 1949. During the day you can experience pretty much everything to do with alligators, from being an alligator trainer to tasting alligator nuggets to enjoying the alligator shows.
Admission: Adults (13+) $27, Children (3-12 years) $19 and kids (2 and under) are free.
Taking a few days break from the chaotic adrenaline fuelled theme parks of Orlando and experience some of these 5 fun and interactive experiences which will provide you and your family with everlasting memories.