Cool drinks and hot sounds are just the beginning of your CityWalk experience!
For guests who prefer soulful and hot rhythm and blues, Red Coconut Club and CityWalk's Rising Star Club are the perfect choices. Bubba Gump Shrimp Co, inspired on the "Forrest Gump" Movie, offers a great tasting menu in a fun and family atmosphere. Jimmy Buffet's Margaritaville and Bob Marley – A Tribute to Freedom offer the ultimate paradise where the tropical melodies will transport you into a fun-tastic latitude with plenty of attitude. If you are looking for something spicy, Latin Quarter offers festive dining and dancing to the driving rhythms of all 21 Latin American nations. Guests can dance at the groove where the electrifying dance floor and high-energy music keep the feet moving all night and into the morning. Mellow out New Orleans style at Pat O'Brien's where twin pianos attract a fun crowd.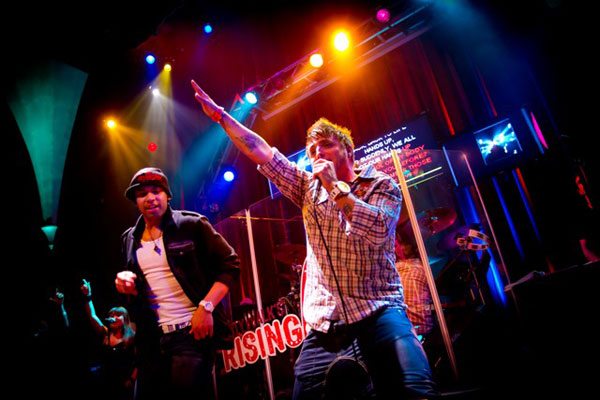 NBA City, Hard Rock and NASCAR Café offer you the best in theme dining adventures. The food is great. the drinks plentiful and the experience is something you won't want to miss. And don't forget CityWalk's Dinner and a Movie promotion where you can add a movie at the Universal Loews Cineplex to your itinerary.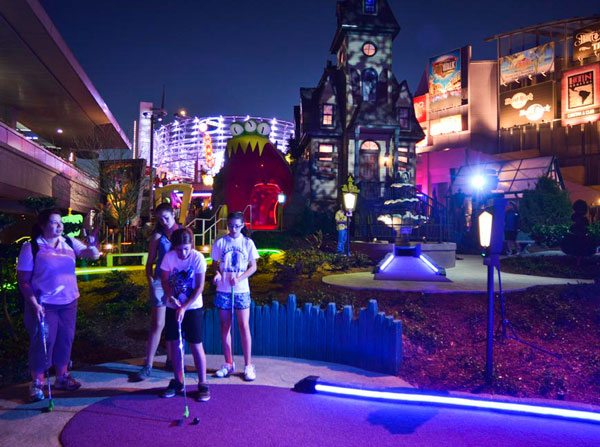 Shopping is cool in air-conditioned pleasure at the many specialty retail shops. From watches at the Fossil Shop to surf and beachwear at the Quiet Flight, lava lamps at Dapy-there is something for everyone.
City Walk related links: