Visiting Disney World and the Magic Kingdom is truly a one of a kind experience, and you can enhance the wonder even more by staying in an incredible Disney Vacation Club timeshare suite or villa.
If this is new to your vacation lexicon and you have no idea how to tap into the benefits of a Disney timeshare, you've found the right page to read. In this article, we will guide you in the right direction on how to experience the magic of a Disney vacation on a variety of budgets that won't have your money make a disappearing act.
Disney Vacation Club (DVC), founded in 1991 by a subsidiary of the Walt Disney Company, is a points-based membership vacation ownership program connected to a deeded real estate timeshare within the owner's home resort. However, you can choose to stay at any of the 12 resorts in the DVC network: eight located at Walt Disney World, one at Disneyland, and three other resorts in Oahu, Hawaii, Vero Beach, Fla., and Hilton Head, S.C.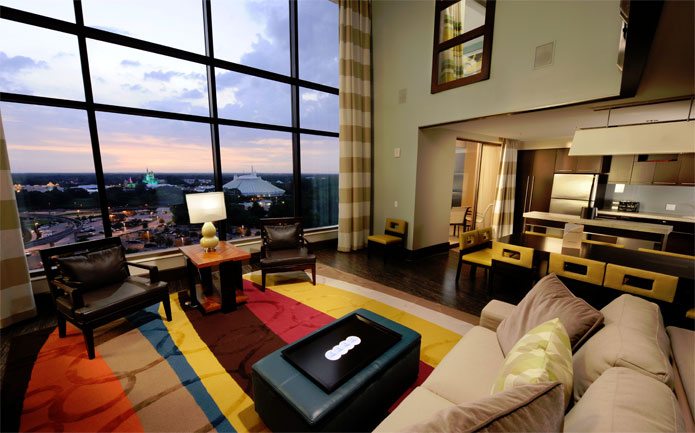 Here's how owning a DVC timeshare resale can benefit you:
Disney Timeshare Resale
The timeshare resale market boasts benefits because you're buying directly from the owner, rather than Disney. So, cost-savings is king. And, you have added freedom. When purchasing a Home Resort directly through DVC, only the newest resorts are available, but on the resale market, even those sold can be potentially purchased.
Making reservations at your home resort or any other DVC resort is based on membership points; that's what makes DVC tick. Points are used like currency to book a room at any of the DVC resorts; it's a system that's more flexible than traditional timeshare ownership, because you can book during any week of the year, at any resort, in any size unit (as long as you have enough points to cover your stay).The process and rules for banking, borrowing and transferring points are also the same in the resale market, as well as the resort availability.
With a resale purchase, you aren't locked into purchasing the required minimum 160 membership points through 2,000 maximum points that are awarded to owners via Disney. You can purchase any increment of points through the resale market, just be sure purchasing less than 160 points is going to benefit you when you book your dream vacation and be aware that resale points can't be used to make reservations in the Concierge Collection, the Disney Collection or the Adventurer Collection.
Disney Timeshare Reviews
Choose to stay at any of the 12 DVC resort timeshares available from coast to coast – and in the tropical paradise of Hawaii. For full descriptions of these resorts, visit the non-affiliated website DVCTimeshares.com, but for now, check out a sneak preview of all the posh features DVC has to offer, inside and out, below.
The eight Disney World resorts are located right in the center of all the magic of the Orlando theme parks, shops, dining and live entertainment (including nightly fireworks overhead). But if you'd rather not walk, free transportation via monorail, bus, tram, or ferry is offered at every DVC resort. There's the modern design of Bay Lake Tower Villas as part of the Contemporary Resort; the African styling of Disney's Animal Kingdom Villas with the savannahs of Africa coming to life right outside your window; a replica 1900s Mid-Atlantic beach house at the Beach Club Villas; the fun, games and lights of a boardwalk and carnival recreated at Disney's Boardwalk Villas; the peaceful, tropical retreat of Disney's Old Key West Resort that features views of the water, woodlands or golf courses; and the height of the Northwest at Disney's Wilderness Lodge, which replicates Yellowstone's Old Faithful and boasts an 83-foot-tall fireplace and seven-story lobby. The final resort, Disney's Saratoga Springs Resort and Spa, isn't located directly at Disney World but is home to the Treehouse Villas, where you can stay tree house-style.
If you visit the west coast more often than Orlando and want to enjoy the whimsy of Disneyland, consider buying a timeshare at the Villas at Disney's Grand Californian Hotel & Spa in Anaheim, Calif., where you can step right outside the hotel lobby into the brand-new California Adventure Park. While you're resting at the villas, kick your feet up and live large in the national park lodge-style surroundings.
And if you'd rather stay beachfront, DVC resorts are located from the Southeastern shores to the islands of the South Pacific. Disney's Vero Beach Resort in Vero Beach, Fla., is just a two-hour drive to the Magic Kingdom theme parks, but already packed with enough family activities to keep you beachside. Disney's Hilton Head Island Resort in Hilton Head Island, S.C., is a designated retreat to play golf, relax at the pool or walk the island's beaches. And the Aulani, Disney Vacation Club Villas in Ko Olina, Hawaii, combines the fun and magic of Disney, along with the natural beauty and rich history of Hawaii.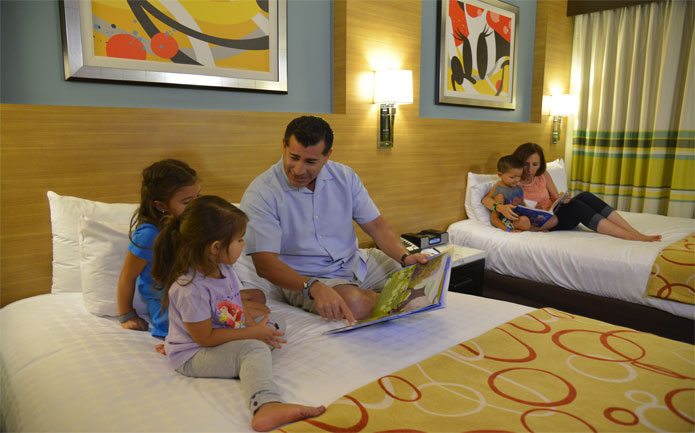 Disney Timeshare Cost
We're all on a budget, so if you can save money on accommodations for more spending money in the wallet – all without skimping on the luxuries and amenities – that's a win. And that's the beauty of a DVC Timeshare resale.
Save thousands of dollars off the initial listing price! Right now, DVC memberships with a minimum of 160 DVC Points are listed for a base cost of $24,000.
Price per point savings is up for grabs on the resale market for DVC Timeshares at all the Home Resorts. Here, there's more of a selection in points packages, Home Resorts, and contract expiration dates, which is vital on a budget and for a family's diverse needs. Resale buyers will often get more points per dollar – and will often be able to buy more points because of the more manageable purchase price, allowing for more booking options throughout the DVC timeshare resort network.

Disney Timeshare Rental
Not ready to be a buyer? That's OK, on DVCTimeshares.com you can also find a full inventory of rooms in the DVC timeshare resort network to reserve as you need to vacation. Stay two days or as long as you like (up to 31 days) any time of year – no weeklong mandatory stays or weekend arrival requirements.
Remember, these are deluxe villa rooms and you will have access to all of the same amenities and perks afforded to each and every guest staying at a Disney Resort. Click here to browse through available rentals.
For more information on membership benefits, resort amenities and more, visit: https://disneyvacationclub.disney.go.com