For those travelers who enjoy a traditional campground and campfire meal without the hassle of setting up the tent and starting up a fire, Disney's Fort Wilderness Campground offers an experience in the great outdoors with the added benefit of Disney character dining at Mickey's Backyard BBQ. As one of the first resorts in Walt Disney World—it is located close to the Magic Kingdom theme park—Disney's Fort Wilderness Campground has been bringing families together for at least two generations.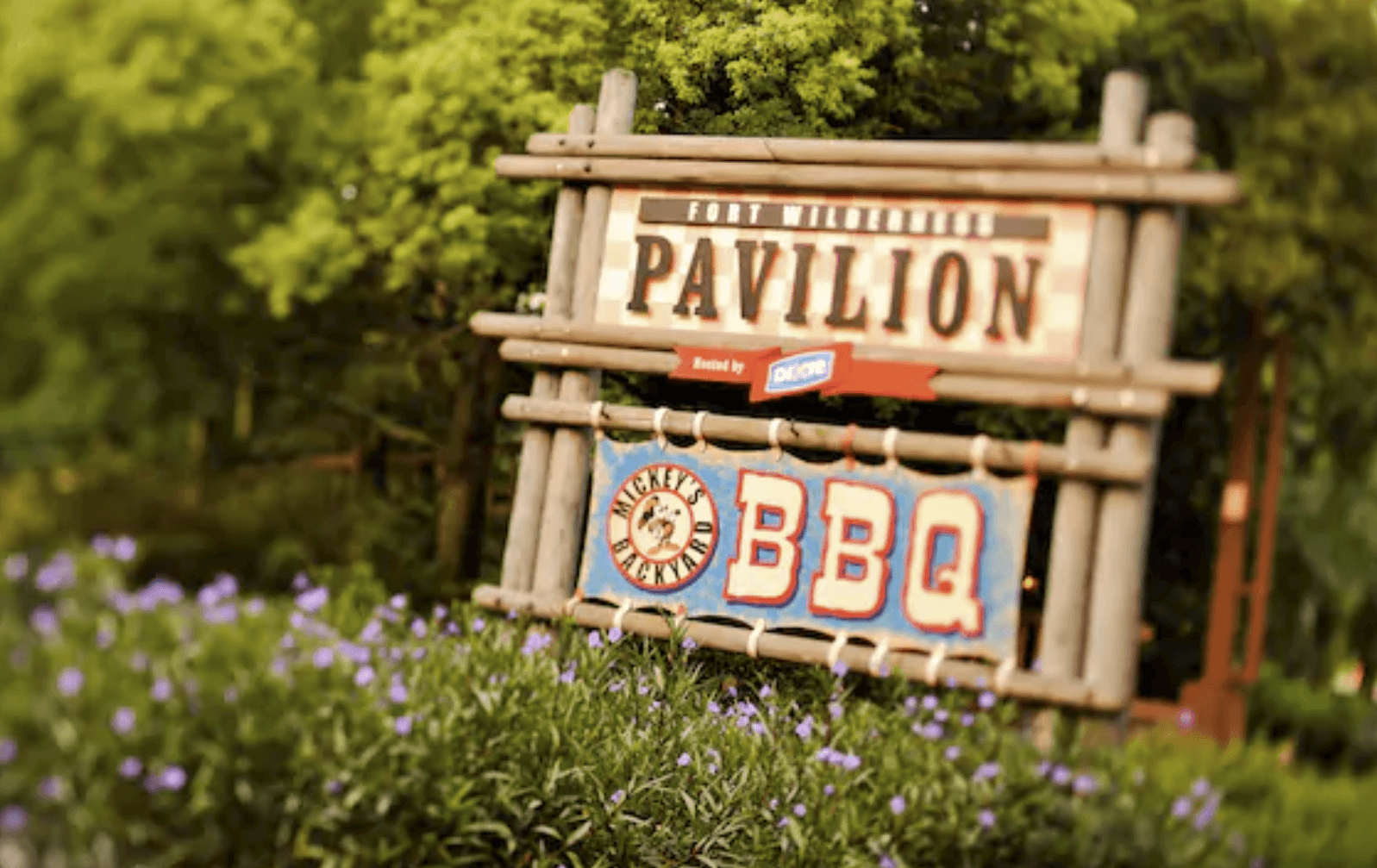 While most Orlando dining establishments offer fast food fare, buffet menus or chain restaurant familiarity, Walt Disney World strives to make the character dining meals an experience to remember. Mickey's Backyard BBQ includes outdoor grilling favorites such as barbeque smoked ribs, smoked chicken, hamburgers, hot dogs, corn on the cob, watermelon and much more, with the added benefit of the live performances by Mickey, Minnie, and their friends.
The setting for Mickey's Backyard BBQ is the open air pavilion at Fort Wilderness, and the entertainment includes live country music, line dancing, rope tricks and an invitation to the children to join Mickey on the dance floor. Prices are $47.00 to $72.00 per person, and reservations are highly recommended by going online or by calling 407-WDW-DINE. Disney character dining experiences are very popular, so be sure to make a reservation well in advance of your scheduled vacation.
Dance with Mickey, Minnie, and Friends at this finger-licking, foot-stomping barbeque buffet.