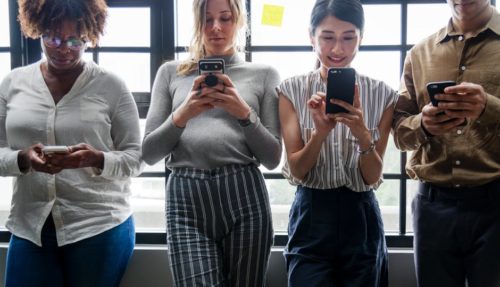 Before you visit the wonderful playground that is Orlando, follow some Instagram accounts to familiarise yourself with all it has to offer. Nowadays, there is an Instagram account for everything. From the comfort of your sofa, you can explore the catalog of pictures that show Orlando. Sit back and scroll through images of delicious food in Orlando's many restaurants, see ads for upcoming events and search the exciting attractions that await your arrival.
With these 12 Instagram, you will get super excited for your Orlando vacation. As well as following the below accounts you can also search keywords like #Orlando and #InternationalDrive.
Visit Orlando
The best place to start when it comes to the latest news about the city of Orlando is VisitOrlando. With more than 150,000 followers they provide up to date information about the latest exhibits, theme park events, local restaurants, and hotels.
For when you want to experience local culture, follow OrlandoWeekly. They share the hottest and trendiest things to do each day. For a variety of activities that provide a vibrant nightlife during your vacation, this is the best Instagram account to follow. Aimed at local residents, you can discover trendy clubs, comedy nights, a diverse range of music shows and sports events to support local teams.
Add romance to your trip with some inspiration from OrlandoDateNightGuide. They share the latest ideas for fun, adventurous, romantic and 'out of the box' dates in Orlando.
Follow Locals
If you prefer the personal views of local people opposed to companies enticing you to buy their products, check out these Orlando based bloggers. They share their thoughts and experiences on all things within and around the city.  BrunchandGloss is a lifestyle blogger that loves food, fashion, and beauty. Theorlandobloggers is a community of bloggers that share their opinions on their favorite parts of the city. Also, take a look at CentralFLTop5, especially if you are traveling to other parts of Central Florida. They have been sharing information with Orlando visitors since 2009. So, they know the city well.
Theme Parks on Instagram
Get inspired and excited for your trip to Orlando by looking at colorful images of the amazing theme parks you will shortly be visiting. The most popular accounts are WaltDisneyWorld, UniversalOrlando and SeaWorld Orlando. All three include photographs from inside the parks and behind the scenes. You can pick up useful tips on how best to navigate the parks and enjoy your time there to the max!
Foodie Fans
One of the great things about Instagram is the number of food photos we can all scroll through. As Orlando has such a great range of restaurants with thrilling menus, it is not a surprise that there are plenty of accounts to get your mouth watering and taste buds excited. Spare some time for OrlandoFoodieNews,  TastyChomps, and Eatlando. These accounts share images of a wide range of foods, such as seafood dishes, sugary donuts, and cocktails. We suggest finding the best-looking meals and snack and noting down their location, that way you can taste it for yourself.
If you liked this article, follow us on Instagram for a local guide about the hotels, things to see and travel tips!