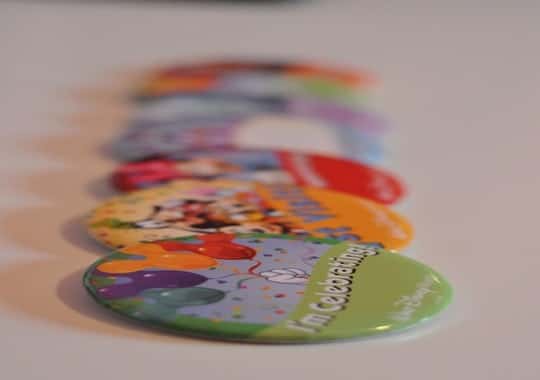 Nowadays, there is a mobile app for everything and visiting Orlando in Florida is no different.  Apps are great because they can provide maps to help with navigation, restaurant guides to avoid bad eateries, parking advice, and discounts. The next time you visit Orlando think about downloading some of the apps listed below, they may help you to save time and money. The following apps are available for both iPhone and Android phones.
Visit Orlando Destination App
Whenever you travel, the first app to find is one that offers an overview of the city. Many of these types of app are called 'Visit (Insert City)' and are usually free. Visit Orlando Destination is the ultimate guide for all things Orlando. It contains discounts to theme parks, suggestions of things to do and a current weather forecast, plus lots more. It's a handy free tool to carry in your pocket.
Download it from here.
Trip It App
If you have a lot of information regarding your stay in Orlando, like multiple flights itineraries and hotel reservations. Then TripIt might be a useful tool to help you stay organized as it reduces the hassle of keeping your papers in order. This free app organizes your itinerary based on the confirmation emails you receive, as it is linked to your inbox. Your itinerary is then organized as a timeline and available at the touch of a finger. It can sync up with your calendar and can be shared with others, a great advantage for large families.
Download it here.
Walt Disney World Resort – The Official Guide
Do you prefer to look at a map on your phone or try and navigate using a paper map, which by midday is in unreadable tatters? With the free official guide to Disney app, you can explore the Disney kingdoms paperlessly. Not only does it have an app, it also provides information on the wait time of rides, where to find Disney characters for a photo opportunity and the map is also GPS enabled.
Find out more and download the app by clicking here.
Official Universal Orlando Resort App
If you are a lover of the movies and roller coasters, then the essential guide to all things Universal in Orlando is the app for you. It includes a virtual wallet, so you can purchase items and upgrade tickets. With this app, you will never miss a show, forget where you parked the car or get lost, as it includes features and alert settings to truly enhance your Universal experience.  Don't forget to connect to the free XFINITY® WiFi when you arrive. It is available throughout the parks and Universal CityWalk™.
Download the Universal Orlando Resort app here.
Official Guide to SeaWorld Parks
Like the previously mentioned app, SeaWorld also has an interactive app. It provides show times, GPS navigation and a car finder feature. What is great about this app is, it provides you with a backstory to the rides, so when you are waiting in the queue you can read the story to your children and get them super excited.
For more information about SeaWorld Discovery Guide, click here.
There are many other great attractions dotted around Orlando that have their own official app to support your fun experience. Other free apps which might be useful to you, include LEGOLAND Florida Resort, Busch Gardens, and the Orlando International Airport App. The airport app provides TSA wait times, terminal navigation and information about its restaurants and shops. Plus, you can track flights, so you can see if your return flight home is delayed. Which app will you be downloading first?
If you liked this article, then check out 'Orlando Hotels with a FREE Shuttle to Disney World' and '10 Orlando Activities Loved By Locals.'