Altamonte Springs is a charming place just outside of Orlando. At its heart beats Uptown Altamonte, a premier place for convenient shopping, delightful restaurants and bars, and plenty of entertainment for all ages.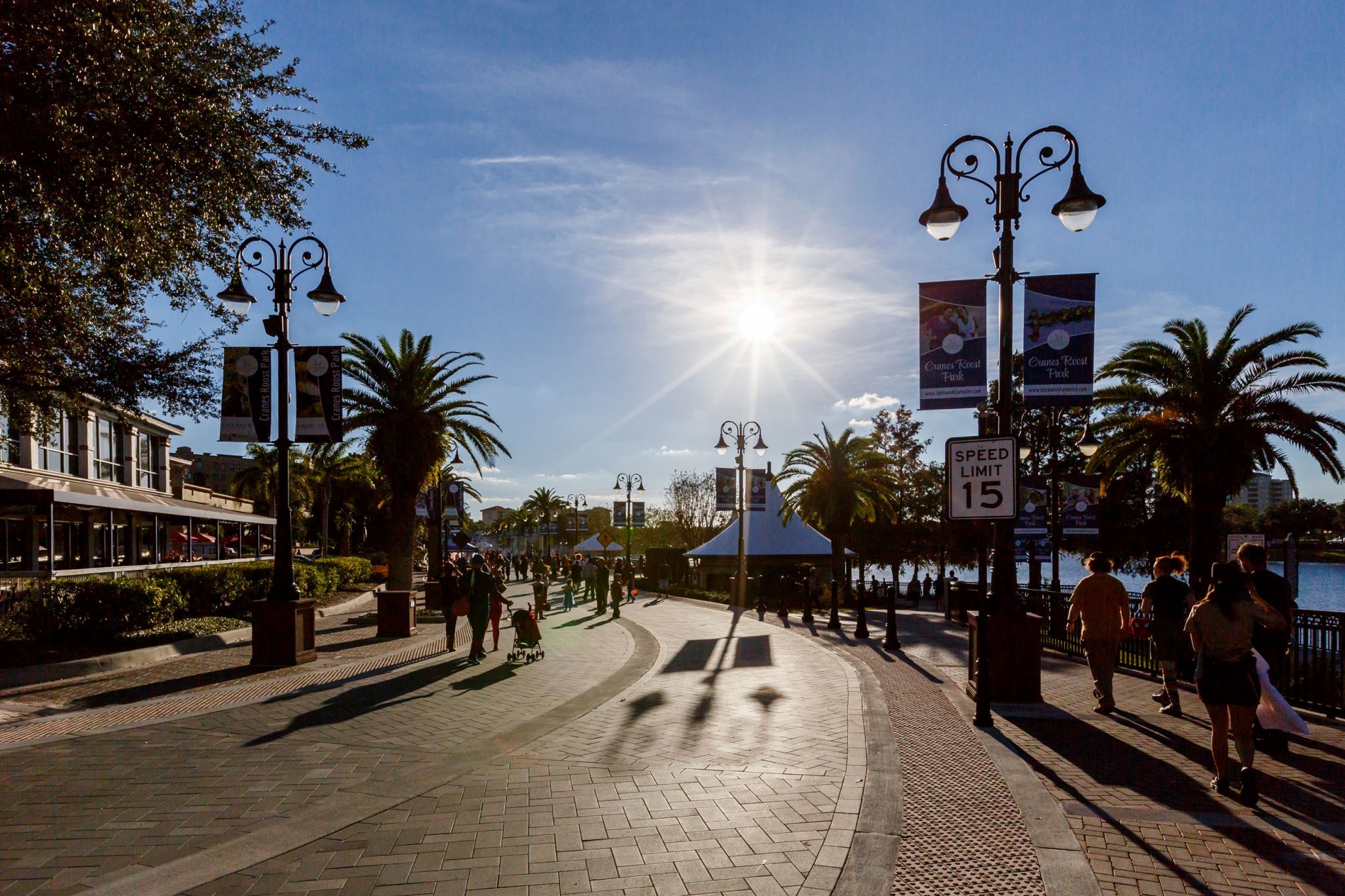 Photo courtesy of www.altamonte.org
The pedestrian-friendly streets here allow for leisurely strolling so you can poke in and out of specialty shops, gastropubs and plenty of other distinctive places. It lends a sophisticated air with an upscale ambience that soothes the soul.
The center of it contains Cranes Roost Park, a stunning place that offers relaxation on the lake. From family time to a couples' retreat, it's a beautiful place that entertains without throngs of tourists to contend with. Mosey along the walkway that encircles the lake, sit on the many benches and watch the wildlife, or get some true exercise. Other notable sights here are the European-style plaza that features a fountain show, a stunning tower, and the Eddie Rose Amphitheater filled with stadium seating and a floating stage.
It is here where many outdoor events are held from concerts to festivals offering something for kids and adults alike. The calendar is always abuzz here with things like Art Expos, Sunset Cinema features, the World Food Festival and big holiday celebrations for holidays like Independence Day.
When you're planning a trip to Orlando, it's nice to take a break from the hectic theme park plans and try something different. Whether you're traveling with kids or that special someone, Uptown Altamonte can give you the kind of refined bespoke experience you seek far from the crowds, yet not far from the theme parks. In fact, with so many upscale hotel choices in Altamonte Springs, you might just find you get more luxury for less without being too far from Orlando's biggest attractions.
It's easy to spend a day in Uptown Altamonte taking in the scenery, the spectacular gastronomic delights, the shopping, and the entertainment. Why not make it part of your itinerary as you head into Orlando, or on your way out too? Check the upcoming events to see if your trip coincides with one of the many festival and fun events here so you don't miss out!