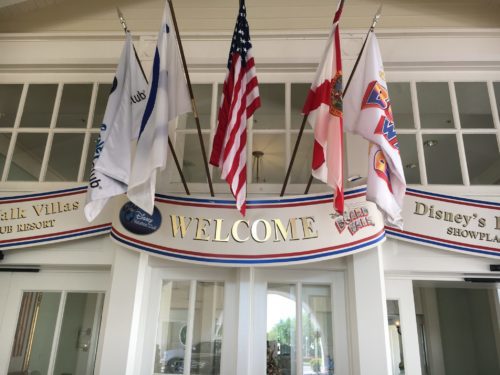 Going on a Disney vacation? Then get ready for more savings thanks to overnight self-parking at Walt Disney World Resorts. Depending on which Disney Resorts you stay at, you can park your car safely overnight for a nominal fee and use the free resort transportation to the Disney parks.
This means you don't have to worry about your car during your entire vacation! At Disney Value Resorts, it's $13 per night. For Disney Moderate Resorts, it's $19 per night, and for Disney Deluxe and Villa Resorts, overnight parking is $24 per night. If you stay at the Campsites and Disney's Fort Wilderness Resort, you get free standard parking per motorized vehicle. Since all of these resorts provide your transportation to and from the parks though, you won't have to pay to park at the parks.
Don't feel like doing it yourself? Vacations were meant for relaxing. Certain Disney Deluxe Resorts and Villas have valet parking so you can feel like you're in a fairytale from the start. Valet parking is $33 per night.
Perhaps the best thing you can do is become part of the Disney Vacation Club. All members get free standard overnight self-parking when staying in certain Disney Resorts, even if they use vacation points or some other payment form. For details, ask your booking agent.
Coming for the day to shop, dine or be entertained? Orlando-area guests that come to play for the day get free standard self-parking when dining in certain restaurants or shopping making it even more fun to come visit a Walt Disney Resort for the day!
As always, guests with disabilities have plenty of designated parking areas. With a valid disability parking permit displayed prominently in your vehicle, you can park in any of the designated areas for your convenience. Learn more about parking at Disney Resorts.
What are you waiting for? Now you can sleep on it when you get to your Disney Resort in Orlando for theme park fun. Without worrying about your car the whole time, you can spend more time on what really matters like wondering whether or not you should order the Mickey Mouse-shaped waffles or which souvenirs to buy your family for your most memorable Disney vacation ever!