SeaWorld Orlando Adds All-New Locations to Inside Look Weekends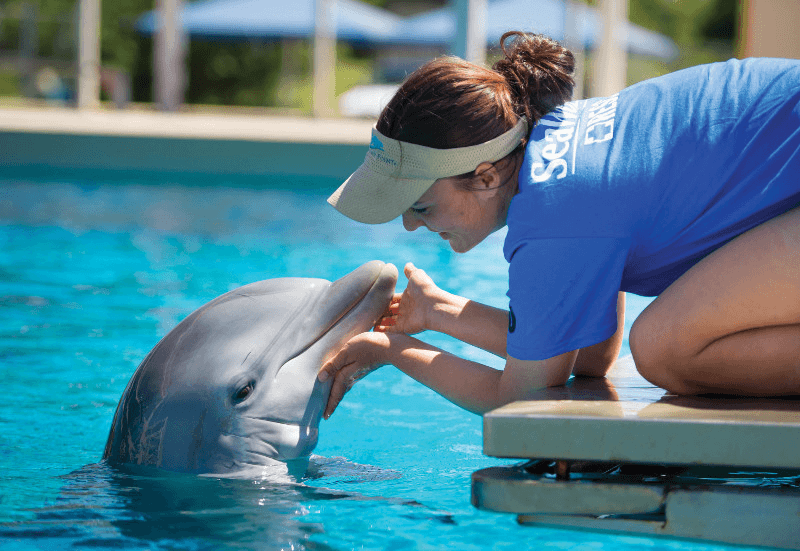 At SeaWorld Orlando's Inside Look, guests that visit on May 11, 12, 18 and 19 can go behind the scenes, hear and see firsthand what goes into providing world-class animal care from the people who do it every day. This special event will feature 6 unique, entirely behind-the-scenes locations, 5 of which have never been accessible to guests– not even through our exclusive VIP tour programs or our incredible week-long SeaWorld Camps – before this event. Guests are invited to visit all 6 locations, collecting stamps to earn an exclusive Expert Explorer's Pin. Inside Look tours are available at each location at various times throughout the day.
KareKare Curl™, Aquatica Orlando's anticipated new attraction will be making its grand debut to park guests on Friday, April 12.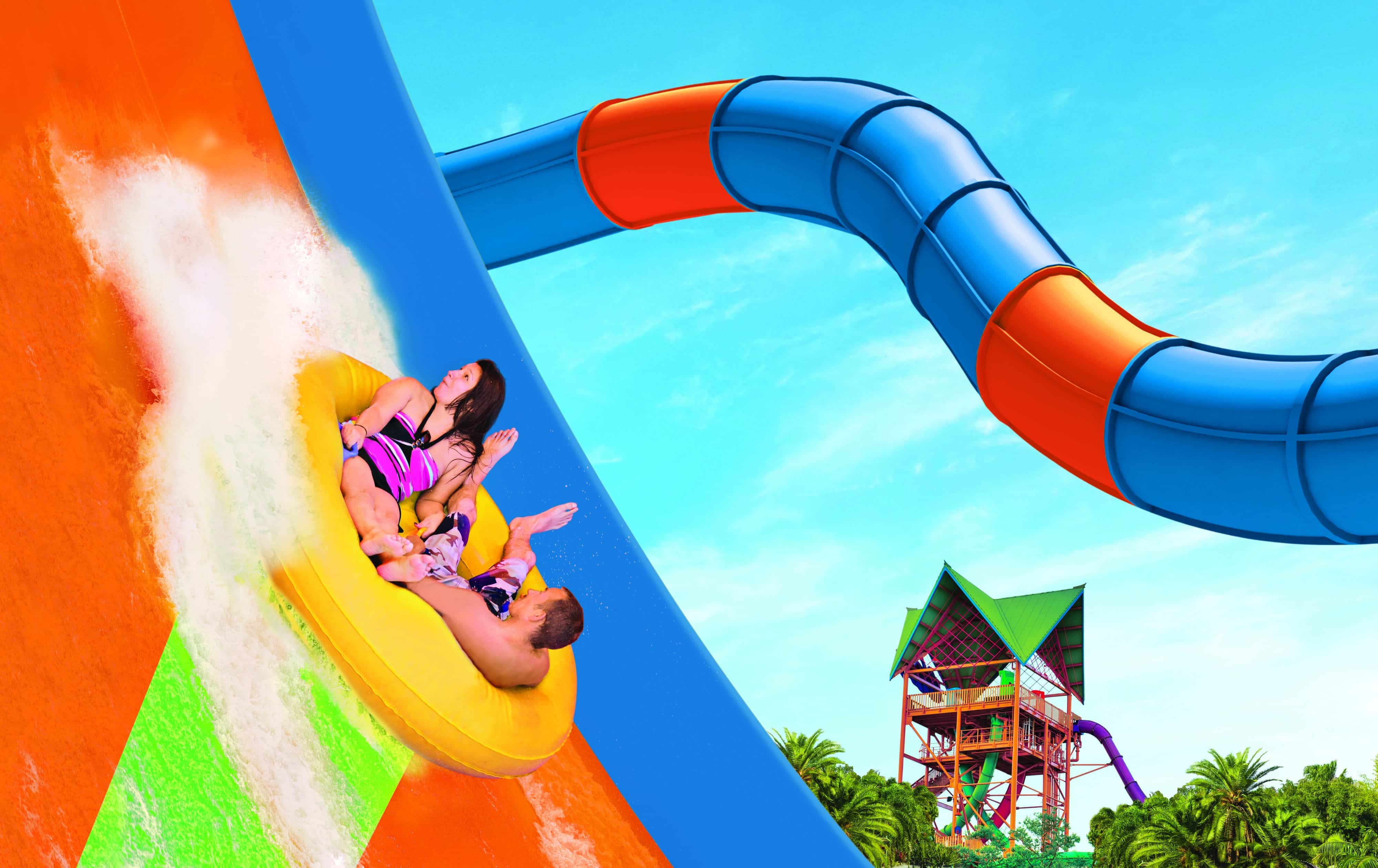 "KareKare" means "waves" in the Maori language and when combined with "Curl" meaning in a curved shape, this new ride could be described as a "curve shaped wave" which riders will experience when climbing the vertical wave wall. True to its name and holding two passengers, this new slide delivers a high-adrenaline, weightless adventure. With the addition of KareKare Curl™ Aquatica Orlando will become the thrill leader among Florida waterparks, with more high thrill rides than any other.
The opening of KareKare Curl will signal the second year in a row that Aquatica Orlando unveils a new attraction, following the opening of the Ray Rush™, the park's newest attraction which was recently named the world's best new water ride in a nationwide poll.
Sesame Street at SeaWorld Orlando brings together fun and learning through several educational interactive experiences
Sesame Street at SeaWorld Orlando, which brings all of the fun, laughter, and learning of Sesame Street to the Orlando park in a highly interactive and immersive way, officially opens. The land features the iconic Sesame Street neighborhood including Abby Cadabby's Garden, Big Bird's Nest, Mr. Hooper's Store, and the famous 123 Stoop, as well as everyone's favorite Sesame Street friends.
Sesame Street's Elmo, Abby Cadabby, and Rosita kicked off the opening at a special preview event earlier this week. The debut of this highly-anticipated, six-acre world-class attraction is the largest Sesame Street land inside of any of the SeaWorld parks and an exciting part of Sesame Street's year-long 50th-anniversary celebration.
Sesame Street at SeaWorld Orlando brings together fun and learning through several educational interactive experiences. Elmo's Window invites guests to play, dance, and sing with everybody's favorite furry red monster and his friends. In Cookie Monster's Foodie Truck Challenge, guests follow video instructions to whip up some delicious meals with Cookie Monster and Gonger.
In addition, Sesame Street at SeaWorld Orlando includes six colorful, themed rides: Abby's Flower Tower, Cookie Drop!, Slimey's Slider, Big Bird's Twirl 'n' Whirl, Elmo's Choo Choo Train and Super Grover's Box Car Derby. Another favorite of the new land is the Rubber Duckie Water Works wet play area. Scheduled daily highlights in the neighborhood include Storytime with Big Bird at his nest and the award-winning Sesame Street Party Parade. This celebration features Elmo, Big Bird and all of their friends, colorful floats, and special surprises along the way.
No visit is complete without a bite to eat! Sesame Street at SeaWorld Orlando serves up fun favorites at Eats on the Street, where food trucks and a specialty drink stand offer guests a delicious variety of healthy choices and sweet treats.
Guests can take home a little bit of the street from Mr. Hooper's Store, which features plush characters, apparel, collectible pins, and more available only at Sesame Street at SeaWorld. For even more fun, Elmo's Interactive Light-Up Bubble Wand unlocks hidden surprises, special effects and exclusive content throughout the street. A visit to Photos with Elmo and Friends provides backstage access to Sesame Street friends with meet and greet opportunities. Learn more
Join SeaWorld Orlando in its inaugural fun run benefiting Sesame Street's Yellow Feather Fund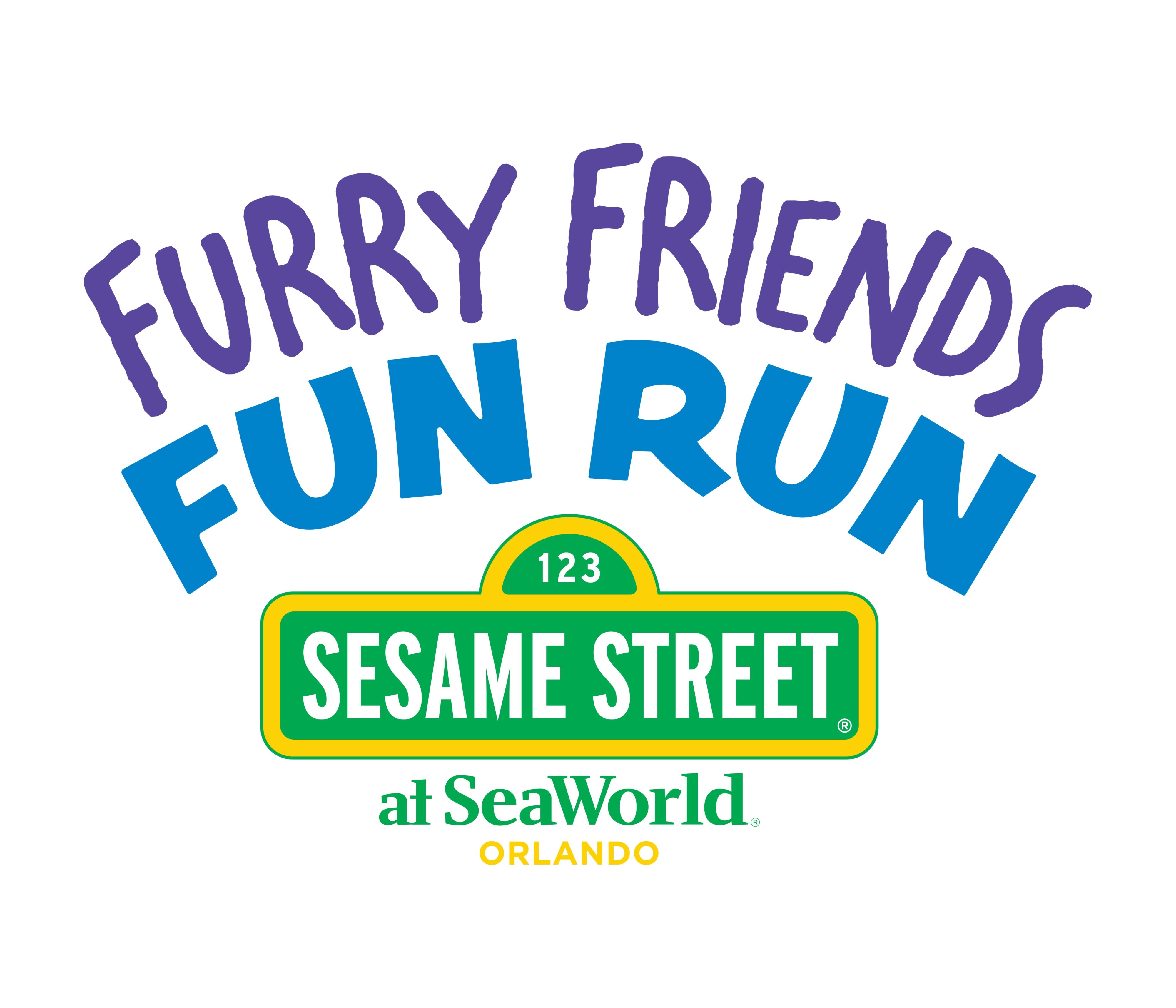 On Saturday, May 11, come together with your friends and family and run, skip, jog or stroll through the inaugural Furry Friends Fun Run at Sesame Street at SeaWorld Orlando.
Participants can enjoy the sights, sounds and everyone's favorite Sesame Street friends while traveling 3 miles around the park's picturesque pathways and right through the iconic Sesame Street neighborhood. Sesame Street-themed awards, medals for racers and plenty of Sesame Street surprises at the end-of-race event guarantee a memorable day for racers of all ages.
The Furry Friends Fun Run will take place at 7007 Sea Harbor Drive, Orlando FL, 32819 and begins at 7:15 a.m. Advanced registration begins now through April 27, starting at $35 per person. Regular registration is from April 28 through May 10 at $40 per person followed by $45 per person the day of the race. A 10% discount will be applied for children under seven, military and SeaWorld Orlando Annual Pass Members. Race participants and guests can stay and play following the race with a special day-of ticket offer. Participants can register here.