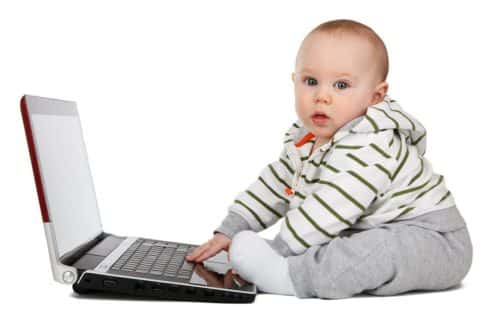 Planning a vacation to Orlando is both exciting and dizzying. Especially for moms! Moms are always at the center of organizing everything. Whether you're coming from near or far, you'll want to make the most of your Orlando trip, so we've put together these handy tips for moms headed to Orlando so you'll have a magical time!
1. Be age appropriate
There is so much to do in Orlando from the theme parks to beyond, but not all of it is will be right for your kids. For example, if you have really young children, going to Islands of Adventure is probably not the best option because the rides and attractions are geared for older kids and adults. While there is an area for young children, children under the age of 2 will have much less to do, making Magic Kingdom a smarter option. Likewise, if your kids are older, you should look at the attractions of each theme park and decide which one is best for your family.
2. Don't just plan on the parks though
The number one reason people visit Orlando is, unsurprisingly, to go to the theme parks. And while that's a great and very fun reason to come, you'll be missing out on so much if that's all you do. Each park offers multi-day and/or multi-park passes. Compare them online before you buy to see which ones you want to see along with how long you'll be in town. Then look at the other cool things you can see in Orlando. From airboat rides to gator parks to gastronomic delights, Orlando has incredible fun at every turn.
3. Be prepared for any weather
The Sunshine State is known for it's great, sunny and warm weather throughout the year though that weather can always turn on a dime. And even if you check the weather the week before you arrive, it could change on you once you arrive. Typically, it rains a lot in the afternoons in the summers and in winter, it can still get pretty chilly. Your best bet is to pack things you can easily layer or mix and match. When going to the theme parks, stash light windbreakers and ponchos in your bags so you'll be ready no matter what.
4. Always bring snacks
When you're at the theme parks, your kids will get hungry. And when they get hungry, they'll ask for snacks. Unless you want to spend $100 on snacks alone throughout the day, take along small pre-packaged snacks like bags of chips or cookies that your kids can munch on between meals. This way, you save up your spending budget for something super-special you all can enjoy later.
5. Make reservations
Planning on going to one of the many theme restaurants in or around the parks? Better make your reservations as soon as you book your flights and hotel stays. Some of them have waiting lists that fill up months in advance. Always have a backup plan to the restaurants you want to try while in Orlando too so you'll experience less frustrations.
6. Stay off-site
Hotels on property cost a lot more. While they are incredible, if you're on a budget, a smart move to get all the amenities for less is to find a quality hotel just on the outskirts of the property. Make sure you choose one that has free shuttle service to and from the parks you want to visit and you'll save a good $20 per day on parking fees at the parks.
7. Eat breakfast at your hotel
There are two ways you can do this. The first way is to find an off-site hotel that offers a free continental breakfast. The second way is to find one that has a kitchenette or full kitchen in the room so you can make breakfast yourself or keep handy breakfast staples like cereal and milk. This will save you more money, which you can use on bigger, better meals for lunch and dinner, or for souvenirs.
8. Look for kid-friendly amenities
You might be coming for the theme parks, but you might not be able to afford to visit one every day of your trip. If you choose your hotel wisely, you might not even want to leave it. Many of the off-site hotels offer what the on-site ones do for a little friendly competition. Resort pools with lazy rivers and waterslides, game rooms, and more can be found in these places, which saves you from spending more on waterparks that your kids will be begging you to take them to.
9. Be patient
The theme parks can all get crowded, though some times of the year are more crowded than others. The best times to visit are after school begins for the year, though not every family can come to Orlando during that time. If you find that your only chance to visit Orlando is during a busy time, pack an extra dose of patience and plan ahead with everything. Be flexible too because things can change on a whim and if you go with it, you'll have a better time. You can also opt for fast pass options during the busy seasons, however for new rides and attractions, the wait may still be long.
Remember, this is your vacation so have fun with it and try to relax. Leave breathing room between activities so you'll enjoy yourselves more without feeling rushed and you'll truly love every second you're in Orlando.