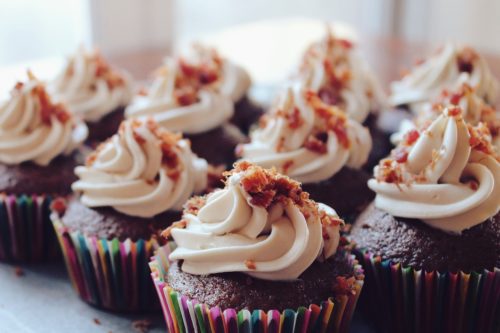 Orlando is the ultimate vacation destination for people of all ages. It's not just for families with kids. It's also a destination city for weddings, conventions, reunions and more. If you're searching for the best catering companies in Orlando, you've come to the right place.
A caterer that's familiar with the city and your venue can help you make any event more spectacular. There are many to choose from that will delight your guests with their cuisine. From simple creations to totally ornate meals, you can hire a catering company in Orlando to make your wedding or other special events totally magical.
Get the bespoke event you've been dreaming of having in Orlando with these top-rated catering companies. From hors-d'oeuvres to aperitifs and whimsical cocktail creations too, you'll be in good hands. Professional service from start to finish is easy to find in Orlando because this is the place where the magic happens every day.
Book your amazing Orlando venue today and then choose one of these 5-star catering companies to bring the plated pizzazz to your event for gastronomic delights no one will ever forget!
List of Best Catering Companies in Orlando
4R Restaurant Group
www.4rsmokehouse.com
210 N. Park Ave. Winter Park 32714
407-474-8377
Arthur's Catering Inc.
www.arthurscatering.com
860 Sunshine Ln. Altamonte Springs 32714
Telephone: 407-331-1993
Big City Catering Inc.
www.bigcitycatering.com
9500 Satellite Blvd. #220 Orlando 32837
Telephone: 407-438-3488
Catering by Patti Caces
www.patticaces.com
310 S. Forest Ave. Apopka 32703
Telephone: 407-884-0409
Catering for Good at Second Harvest Food Bank of Central Florida
www.feedhopenow.org
411 Mercy Dr. Orlando 32805
Telephone: 407-514-1048
Central Florida Foodworks-Fish on fire
www.fishonfireorlando.net
6807 S. Orange Ave. Orlando 32809
Telephone: 407-270-5976
Char-Don Catering Inc.
www.char-doncatering.com
P.O. Box 568274 Orlando 32856
Telephone: 407-841-3519
Cuisiniers Catered Cuisine & Events
www.cuisinierscater.com
5470 Lake Howell Rd. Winter Park 32792
Telephone: 407-975-8763
Edibles Etc. Catering & Events
www.ediblesetc.net
285 W. Central Pkwy. #1724 Altamonte Springs 32714
Telephone: 407-682-3663
InFire Management Group LLC
www.sonnysbbq.com
6649 Amory Ct. #11 Winter Park 32792
Telephone: 866-697-2872
John Michael Exquisite Weddings & Catering
www.johnmichaelevents.com
627 Virginia Dr. Orlando 32803
Telephone: 407-894-6671
Pearson's Catering
www.pearsonscatering.com
627 Brookhaven Dr. Orlando 32803
Telephone: 407-259-8404
Puff 'n Stuff Catering LLC
www.puffnstuff.com
250 Rio Dr. Orlando 32810
Telephone: 407-629-7833
Qdoba Mexican Eats
www.qdoba.com
4750 The Grove Dr. #290 Windermere 34786
Telephone: 888-736-2224
Regal Oaks Resort
www.regaloaksorlando.com
5780 Golden Hawk Way, Kissimmee, FL 34746
Telephone: (407) 997-9478
River City Catering
www.rccatering.com
2533 S. Laurel Ave. Sanford 32773
Telephone: 407-324-4343
Tabla Catering
www.tablacuisine.com
5847 Grand National Drive, Orlando, FL
Tel: 407.248.9400
Vital Flair Catering
www.vitalflair.com
112 W. Mitchell Hammock Rd. #1116 Oviedo 32765
Telephone: 407-384-6060