Canaveral National Seashore was created by an act of Congress in 1975 and since then it has become a lovely place to visit, when wanting to escape city life, as it is somewhat of an outdoor paradise.
Within its 58,000 acres you can camp, kayak, fish, swim and more. Who fancies it? It is also famous for offering epic viewpoints of NASA space launches.

Canaveral National Seashore Florida Highlights
While there is an abundance of activities within the vicinity of Canaveral National Seashore, already mentioned, there are some extra special ones to try and experience, listed below.
Canoe Mosquito Lagoon
Guided tours of the not so pleasantly named, Mosquito Lagoon are available, but reservations must be made up to a week in advance. They are scheduled each month in the Apollo Beach District. If you want to paddle with your family on an adventurous weekend you can contact the visitor center, 386-428-3384 extension 0, for more information.
Helpful Tip: Pack and routinely apply/spray bug screen!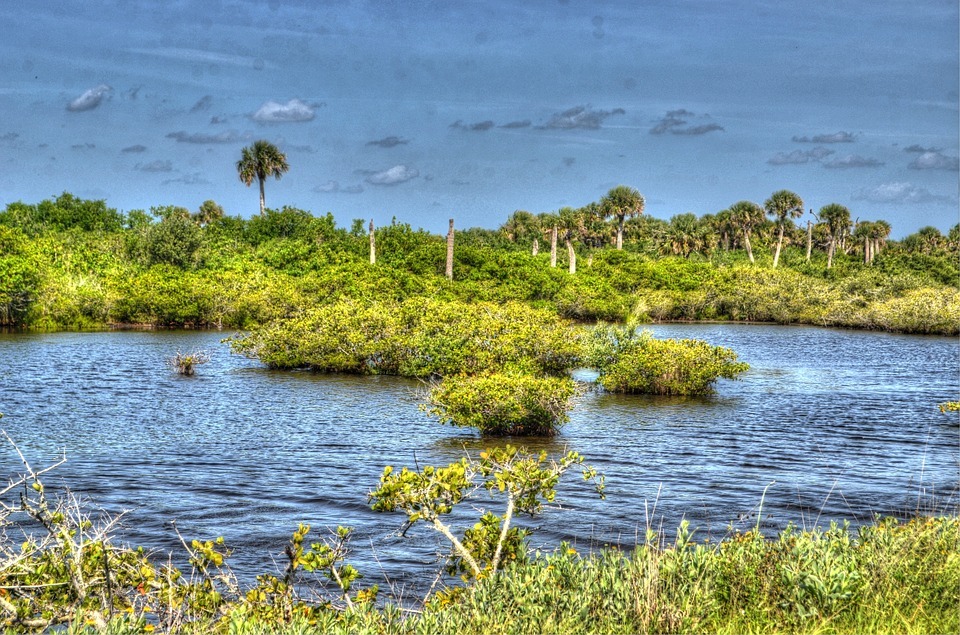 Experience a NASA Launch
During NASA launches the park will remain open, for normal operating hours, unless NASA closes it for safety reasons. Visit the NASA Launch Schedule online, to see the next launch.
Witnessing a launch is an unforgettable experience, and is perfect for the whole family. The National Park Service advises taking food, water, comfortable seating, sunscreen and do make sure you have a full tank of gas to get you home safely.
Remember to abide by the fantastic outdoor motto 'Take only memories, Leave only footprints.'

Join Turtle Watch Florida
The 24 miles of unkept beach that graces Canaveral National Seashore is incredibly important for the survival of various species of sea turtles. During the months of April thru to October, lots of female sea turtles lay eggs here in order to keep the species alive.
Unfortunately, their numbers are dwindling. According to the NPS website, in 2017 a total of 12,272 sea turtles laid eggs on these beaches, while in 2018 and 2019 this number has been greatly reduced to 4,535 and 2,458 respectively.
Experiencing a mother sea turtle traveling up the beach and completing the egg nesting process is a very special and memorable experience. If you want to see this natural wonder contact the visitor's center, by calling (386) 428-3384 ext. 0.
Related: When is Sea Turtle Season and How Can You Get Involved, in Florida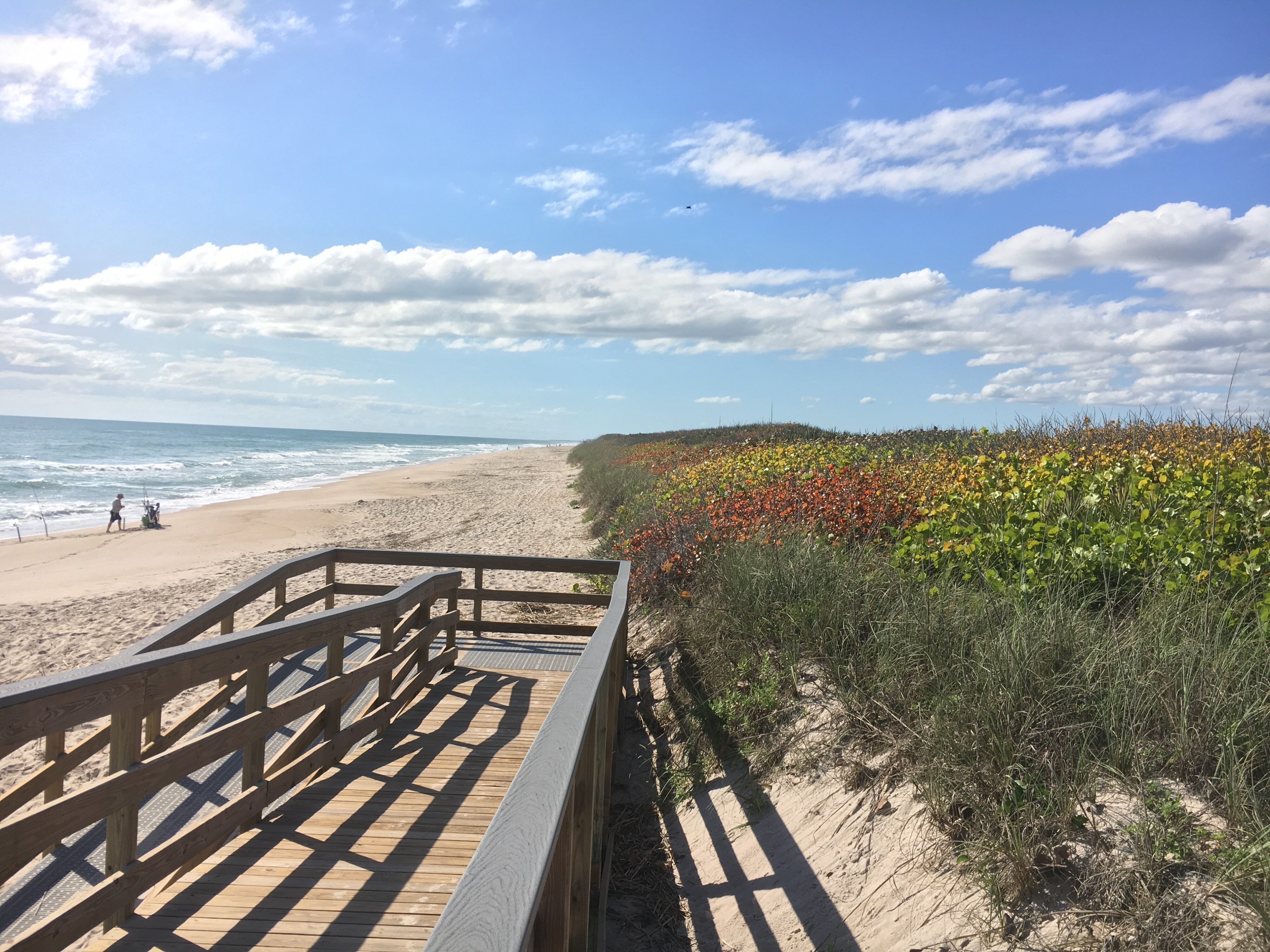 Canaveral National Seashore offers Seasonal Night Sky Programs
In the months of December, January & February Canaveral Seashore operates excellent night time meetups where you can absorb the stunning nature of the night sky with other like-minded people.
Basic Information about Canaveral National Seashore
Before visiting Canaveral National Seashore Florida there are a few useful things to know, they are:
It is not free to enter the park. Cars and mini-vans are required to pay $15.00, and entrance is valid for 7 days, ideal for an extended. Motorcyclists, however, pay a daily entrance fee of $10.00.
While the park opening hours are seasonal, (Winter: 6 am to 6 pm and Summer: 6 am to 8 pm), The park's visitors center is open daily from 9 am until 5 pm.
To find Canaveral National Seashore add the following address to your sat nav, google maps or a travel app like PreParture. – 7611 S. Atlantic Ave. New Smyrna Beach, FL 32169.
The water and other aspects of the park may not always be safe, therefore visit the National Parks Service website to monitor safety alerts.
Thank you for reading this article, we love visiting Canaveral National Seashore and we hope you will too.
We think you'll also enjoy reading: