Since 1995, Toy Story has had a special place in every movie goer's heart. The trials and tribulations of unlikely friends Woody and Buzz Lightyear have entertained many a family for 2 decades and in 2019 the adventure continues.
Toy Story 4 is due for release on June 21st in the US and it is bound to receive great reviews as our favorite toys melt the hearts of critics and audiences everywhere. To celebrate the release of the 4th (and perhaps final installment) Toy Story, Disney is unleashing a highly entertaining game called Toy Story Drop.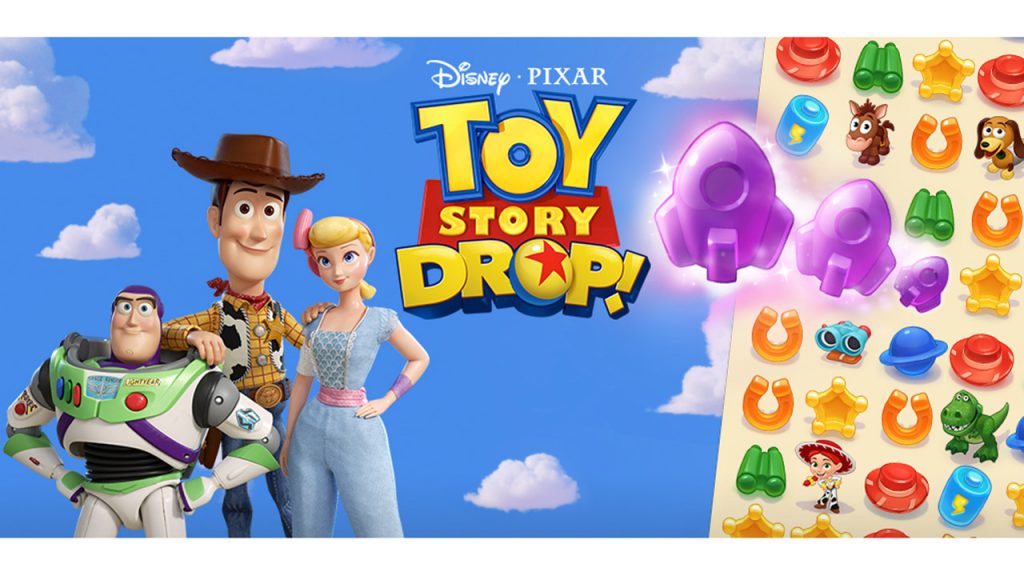 You can play Toy Story Drop at Disney Springs in Orlando at their pop-up experience from now until August 9th, 2019.
What is Disney Toy Story Drop?
More specifically, Toy Story Drop is a new mobile game built around the "Toy Story" universe. Players will interact with the new and beloved characters, day and night.
The lucky people who visit Disney Springs during the next few weeks can play the game totally free. Guests will also be able to take a selfie with The Claw, and take home a limited-edition Toy Story Drop! pop socket (while stocks last).
To visit the pop-up experience, visit Disney Springs and head towards the Paddlefish. The pop up is situated just outside it.
How to Play Toy Story Drop!
The game, Toy Story Drop is a progressive game where the object of the game is to unlock the exclusive stories of the beloved characters, journey across iconic locations, like Andy's Room and Pizza Planet and collect character themed playsets in order to unlock bonus scene adventures.
In order to do this, each player must complete exciting puzzles that involve matching, dropping and clearing puzzles pieces and overcoming larger-than-life obstacles.
Take Toy Story Drop Home
Toy Story Drop! is available worldwide through the App Store, Google Play and Amazon. To learn more, visit toystorydrop.com.