The region of Central Florida has some outstanding manmade wonders. At the same time, it also is home to some naturally beautiful state parks. These parks allow you to do various things like enjoying the fresh air, taking a hike or checking out natural springs, and more. Here is a brief look at some of the most beautiful State Parks of Central Florida.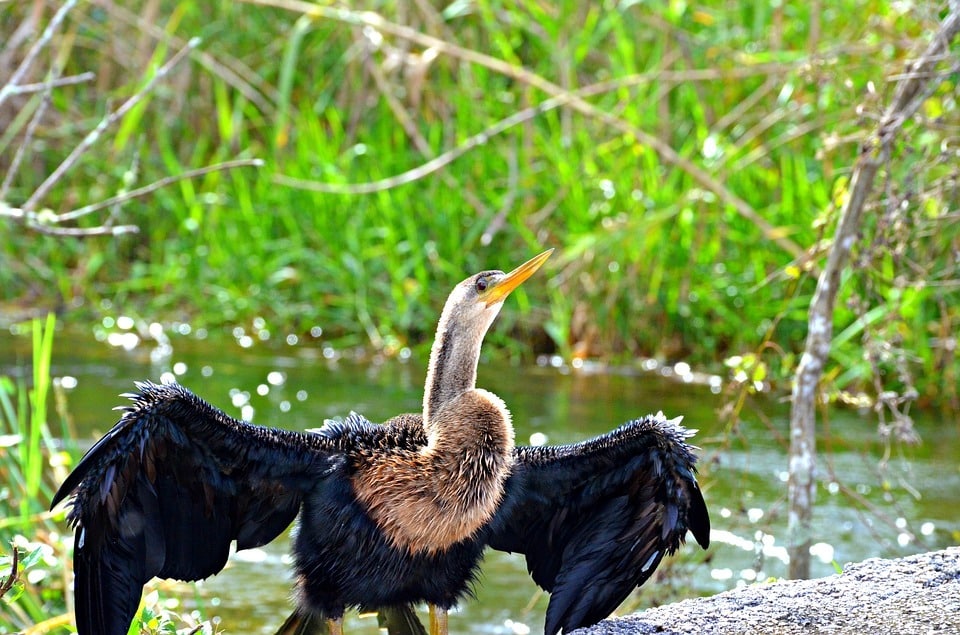 De Leon Springs State Park in Volusia County
Address: 601 Ponce de Leon Blvd. De Leon Springs FL 32130 (1-hour drive from Orlando)
This is one State Park that has a lot of history to it. It all began with a plantation and sugar mill being built at the end of the nineteenth century. Later, a hotel was constructed for well-to-do visitors to enjoy the winter and spring seasons. The butterfly garden is one aspect of this State Park that you must check out.
This State Park is open from eight in the morning till sunset all 365 days of the year. If you bring your vehicle, then you have to pay six dollars per vehicle, transporting two to eight people. There are many exciting activities including scuba diving, De Leon Springs State Park was originally the home of the Mayaca who inhabited this part for at least six thousand years.
>> Before you head to Orlando read: 'Must Know Travel Tips for Visiting Orlando, Florida.'<<
Wekiwa Springs State Park in Apopka
Address: 1800 Wekiwa Cir. Apopka FL 32712  (30 minutes from Orlando)
Wekiwa Springs State Park lies close to Orlando and has many miles (13) of trails that offer you a chance to ride your cycle, horse or you can just take a walk down the trail. In the spring months, you can enjoy a canoe or kayak ride down the spring. This state park is also home to various wildlife animals such as bear cubs and deer as well as turtles.
This park has much to offer including cycling, birding, boat tours, camping boats, boating, and hiking as well as horseback riding. It is also great for those who want to snorkel or swim or surf. If you wish to stay overnight at the state park, then you would have to pay camping fees that vary from sixteen to forty-two dollars. Cabins cost anything from 30 to 160 dollars per night.
Kissimmee Prairie Preserve State Park
Address: 33104 NW 192nd Ave. Okeechobee FL 34972 (2-hour drive from Orlando)
Florida is well-known for its wet swamplands. However, the state is also home to wonderful prairies. The Kissimmee Prairie State Park spans 54,000 acres and is home to some very nice but endangered wildlife. The size of the prairie will make you think that you are in the Midwest and is a great place for those who love wildlife. You can check out a variety of birds such as the heron and hawk as well as the caracara.
In addition, this park also has many turtles and frogs as well as fish and armadillos. The park opens at eight in the morning and closes at sundown for 365 days in the year. If you bring your vehicle, then you will be charged 4 dollars and for pedestrians and cyclists as well as extra passengers, the fees are two dollars per head. For camping, you would have to pay 16 dollars standard campsite per night plus tax and a non-refundable 6.7-dollar reservation fee. While here, be sure to try your hand at cycling, birding, and camping.
>> For other non-theme park related activities check out 'Entertaining 2019 Events in Orlando.'<<
Dade Battlefield Historic State Park
Address: 7200 Battlefield Parkway Bushnell FL 33513 (1-hour drive from Orlando)
In January, beneath the oaks of Dade Battlefield, the battle that began the Second Seminole War is commemorated annually. This park protects the historic battlefield as well as the natural communities that have been well preserved. Dade Battlefield Historic State Park is open from 8 a.m. till sundown every day of the year. It has much to offer including picnicking, trails to hike and walk. The entrance fee is $3 per vehicle.