The holiday season is in full swing at SeaWorld Orlando and it will continue every day until December 31st. In addition to the 3 million sparkling lights around SeaWorld (don't believe us? Count them 😊) you can enjoy festive themed food and entertainment, plus a special guest appearance from the white-bearded man himself…. Santa Claus aka Father Christmas. What other exciting activities and Christmassy attractions do you imagine are at SeaWorld's Christmas Celebration? Let's see if they have them…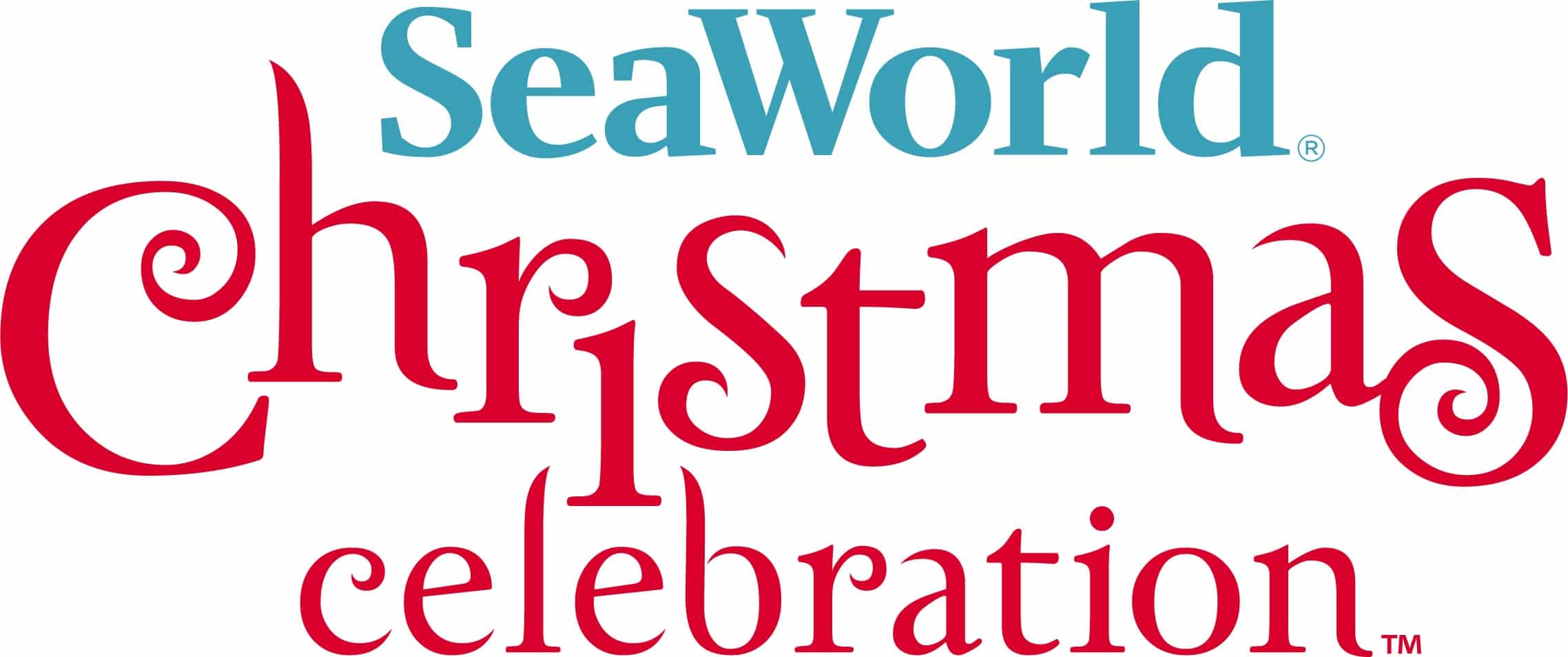 Christmas Village
Within the section of the park Wild Arctic, the Coca-Cola sponsored Christmas Village will transport you and your family straight to the North Pole, without any jet lag.  Santa will be taking a break from his workshop to say hello and to listen to every child's Christmas Wishlist. I hope they know what they want.
Pets Ahoy at Christmas
Every day until December 31st the Pets Ahoy show, (which runs multiple times a day) will get a festive update. For show times, check your SeaWorld map upon arrival.
Clyde & Seamore's Countdown to Christmas
The annual Christmas show at the sea lion and otter stadium has returned, back by popular demand. Don't miss it! The stadium is sure to be full, so arrive early to get your pick of the best seats.
Rudolph's Movie Experience
As previously mentioned in 'Where can you meet Santa, this Holiday Season.' Santa's best friend and everybody's favorite reindeer is available for hugs and photos, every day until December 31. You can find Rudolph the red nosed reindeer at the Sea Fire Grill & Waterfront.
Festive Food and Drink
There are a few new additions to the food and drinks menu throughout the park. However, the tastiest is the Snow flurries. They are available now, at the Shoppes at Waterfront & Sea of Trees. Keep Christmas flowing through you as you excitedly wait in line for rides like Kraken or while you fall in love with the beautiful animals within SeaWorld. But, remember not to share your drink with them.  Humans Only!
For more festive foods read about the Christmas Market below.
O Wondrous Night
Perhaps, the unmissable event at SeaWorld's Christmas Celebrations is O Wonderous Night, the live nativity play recreated in true SeaWorld style. The Christmas Story is told from the view of the animals and includes real-life animals, life-sized puppets, angels and 30 carollers. This magical and light-hearted show is sure to get even the Grinch into a Christmas spirit.
Sesame Street® Elmo's Christmas Wish
For the little kiddies that love Sesame Street check out the live musical show, Elmo's Christmas Wish. Elmo won't be alone as fan favorites Cookie Monster and Grover will be joining in the fun. Like the Pets Ahoy show, times are available at the park and on the free map, you are given around the park entrance.
Christmas Market
For a Christmas, overload visits the Christmas Market located next to the Bayside Pathway. Along with the tasty treats of waffle cone S'mores, apple crisp twists and donuts you will be thoroughly entertained.  At this lively and enchanting market, you and your family can sing-a-long to your favorite Christmas songs at the Gazebo stage, dance with elves and see a traditional model train village.  Also, you can mosey through the stalls to find the perfect Christmas ornament or gift. Add it to your tree when you get home and you will be reminded each and every year of your family adventure to SeaWorld Orlando.
How to Buy your Tickets
Tickets and upgrades can be bought directly from the SeaWorld Orlando website. When you buy one day in advance online, you will receive a$20 discount. Therefore, your single park ticket will be $79.99.
Additional Christmas perks include dining with Santa at Shamu Stadium, plus reserved seating at the Winter Wonderland on Ice, this is a new event for 2018. You can be one of the first families to enjoy this very memorable experience with your kids. Infants under the age of 3 are free to attend. While that aged 3-9 cost $20 and it is $40 for everyone else over the age of 9.
There is also a combination of other exciting events, which take place on specific dates. To see what coincides with your December holiday to Orlando, click here.
Read more about Christmas in Orlando: