Whether you are traveling alone or with your family, you surely won't be disappointed when visiting Orlando. Orlando is a great vacation destination, with plenty to do and see. Although Disney World is the most popular and well-known destination in the area, there are plenty of other attractions that will make for an unforgettable trip. When crafting your vacation plan, consider these things to see in Orlando.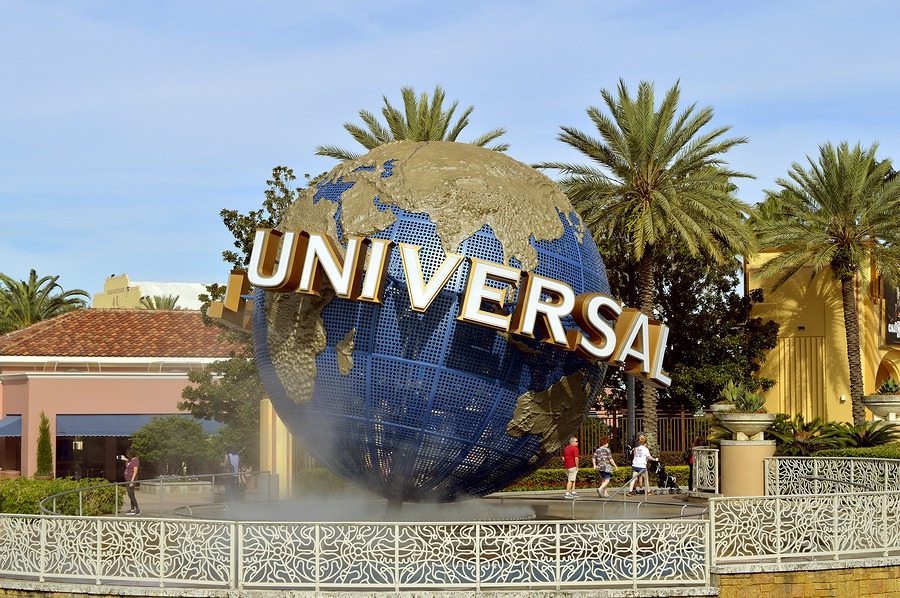 Kennedy Space Center At Cape Canaveral
We can all admit that we have a little bit of "science nerd" in us when it comes to space exploration. There's no better place to divulge those guilty pleasures than at the Kennedy Space Center at Cape Canaveral. The Kennedy Space Center Visitor Complex offers plenty to do for all members of the family.
Be sure to plan your trip beforehand to help figure out which attractions will fit into your budget. Some attractions are included in the admission price, such as a Kennedy Space Center Bus Tour, access to the Astronaut Training Simulators, and a viewing of the Saturn V Rocket. However, there are other attractions that will cost extra, including the Behind the Gates Launch Control Center Tour.
Additionally, if you time your trip right, you may be able to see a space launch or other special event, such as an astronaut meet-and-greet. You can check the website here to view the calendar for events and launches.
SeaWorld
SeaWorld is a huge park that features not only the animals it's well known for, but roller coasters, rides, and various dining experiences as well. Your family can enjoy water rides such as Infinity Falls and Journey to Atlantis, or high-thrill roller coasters such as Manta and Kraken Unleashed.
Animal experiences include
• Antarctica: Empire of the Penguin – Explore an Arctic habitat and see five different species of penguins
• Dolphin Nursery – See mother dolphins care for their calves
• Dolphin Cove – See playful bottlenose dolphins interact with each other from a glass window that gives you a glimpse below the surface.
• Dine with Shamu – Likely to be one of the most memorable experiences of your trip
When visiting SeaWorld, you can purchase either Single-Park Tickets or Multi-Park Tickets. If you book in advance, you can save up to $20 per ticket.
Universal Orlando
You could easily spend an entire vacation just visiting Universal Orlando. They have many different parks, including The Wizarding World of Harry Potter, Volcano Bay, and CityWalk. Universal Orlando makes it easy to purchase multi-day passes that will grant you access to any park of your choosing.
At Universal Orlando, there are over 50 rides and attractions, intended for visitors of all ages. Attractions like the Men in Black Alien Attack, ika Moana of the Honu, E.T. Adventure and Dudley Do-Right's Ripsaw Falls, among many others, all have five-star guest ratings.
There are also shows that take place throughout the day, including the Blues Brother Show, Fear Factor Live, and A Day in the Park with Barney. If that's not enough, there are numerous events to check out, including the Caribbean Carnival and Jimmy Buffett's Margaritaville.
Gatorland
Alligators are well-populated throughout the Florida Everglades area. Gatorland, known as "The Alligator Capital of the World," allows vacationers to get up close and personal with alligators and crocodiles in a safe, friendly environment.
Gatorland features a Breeding Marsh that hosts dozens of alligators, including some as big as 14-feet. Tickets to the park will grant you access to a Breeding Marsh viewing, where you'll see gators feeding and sunbathing in a natural habitat resembling the Everglades. You can catch one of the numbers of shows that take place in the Marsh.
Consider ziplining over the Breeding Marsh if you're looking for an adrenaline rush. The park has also introduced a Stompin' Gator Off-Road Adventure for the ultimate thrill seekers. For those not as adventurous, Gatorland is also home to a petting zoo, hosting far less-ferocious animals.
Fun For The Whole Family
Orlando is a great travel destination because there is something for every member of the family. We're willing to bet that no matter how long your vacation is, you'll still find yourself wanting to come back to explore more attractions. For a comprehensive list of the attractions, you should see while in Orlando, check out this list from TripAdvisor.