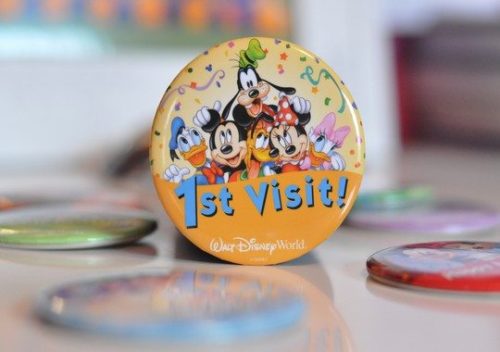 Why is Walt Disney World such a popular travel destination? In addition to being a showcase for all things Disney, the ideal location in sunny Central Florida, and the sheer variety of attractions and experiences, the best part about Walt Disney World theme parks is that Disney knows how to operate theme parks the right way. Cast members, as Disney theme park employees are called, stay in character with guests of all ages. The grounds and restroom facilities are kept meticulously clean. There are first aid facilities on site, and the theme parks even provide transportation to the nearest walk-in clinic if a guest's illness or injury cannot be treated at the park.
Walt Disney World is the kind of place where cast members will spring into action to find a lost child or stop whatever they are doing at closing time to help a guest repair a broken pair of eyeglasses. For all of these reasons and more, Walt Disney World continues to attract new visitors and plenty of repeat business.
Walt Disney World History
After Disneyland opened in Anaheim, California in 1955, company founder Walt Disney wanted to build a theme park east of the Mississippi River. Disney also wanted to buy up more land than he had purchased for Disneyland to avoid outside businesses encroaching on the boundaries of the theme park. To avoid land speculation, dummy corporations were set up to purchase more than 27,000 acres of Central Florida marshland during the mid-1960s. Although Orlando is frequently cited as the location of Walt Disney World, the resort is outside of the Orlando city limits in the Disney-run towns of Lake Buena Vista and Bay Lake.
When Walt Disney died in 1966, plans for Walt Disney World were well underway. What is now known as the Magic Kingdom theme park was the entire Walt Disney World when the park opened in 1971. Today, Walt Disney World encompasses four theme parks, two water parks, 23 themed Disney hotels, and many other restaurants, shops and entertainment venues. With the availability of discount Disney World tickets (with special deals for Florida residents) and Disney World vacation packages, visitors can make their next Orlando vacation anything they want it to be at prices they can afford.
At a glance, here are the theme parks, water parks, and other recreational areas that comprise Walt Disney World:
Magic Kingdom: This is the theme park that started it all for Walt Disney World. Take a look at a Magic Kingdom map, and you will notice that the Disney World Magic Kingdom has basically the same layout as its counterpart in Disneyland. The iconic Cinderella castle can be found here, as well as classic rides like the Pirates of the Caribbean, It's a Small World, and the newly remodeled Space Mountain. Use Disney's Fast Pass to avoid the lengthy lines at some of the more popular rides.
Epcot: Opened in 1982, Epcot was Walt Disney's vision of the Experimental Prototype Community of Tomorrow. Epcot is best known for the giant geodesic sphere that houses the Spaceship Earth attraction, which is the centerpiece of the Future World "land". The rest of Epcot is dedicated to the World Showcase, with pavilions representing 11 countries. Epcot hosts some of the most popular Disney events, including the International Flower and Garden Show in the spring, and the International Food and Wine Festival in the fall.
Disney's Hollywood Studios: Disney Hollywood Studios opened in 1989 as Disney-MGM Studios, before being rebranded in 2008. The silver screen theme plays a big role in the attractions and shows at this theme park, as evidenced by The Great Movie Ride attraction and the Lights, Motors, Action! Extreme Stunt Show. The Fantasmic light and sound show during select evenings features Mickey Mouse and a full cast of princesses and villains, and the spectacle is a must-see for visitors.
Disney's Animal Kingdom: Although there aren't as many rides at Disney's Animal Kingdom, this 500 acre park is actually Disney's largest theme park property. Animal Kingdom is the newest of the Walt Disney World's theme park, opening in 1998. With an emphasis on animal protection and environmental conservation, the must-see attraction is the Kilimanjaro Safari, although roller coaster buffs will argue that the real attraction is the Expedition Everest ride.






Disney's Typhoon Lagoon:

 Walt Disney World has two full-fledged water parks, and Typhoon Lagoon is home to the world's largest wave pool (visitors can hear the massive tidal wave throughout much of the park as it crashes over hundreds of bobbing swimmers). This remote tropical island themed water park has body slides, raft rides and a large kids' area known as Ketchakiddee Creek. Typhoon Lagoon is located close to Downtown Disney.

Disney's Blizzard Beach:

 This Disney water park is located in the Animal Kingdom resort area, and has a ski resort as its theme-there is even a ski lift to get guests to the top of Mount Gushmore. From there, visitors can ride a family raft down Teamboat Springs or shoot down Summit Plummet, the second tallest and fastest free fall slide in the world. Like Typhoon Lagoon, this water park tends to cater to families with older children and teens.
Disney's Wide World of Sports: This athletic complex has nine venues and hosts numerous amateur and professional sporting events throughout the year, including baseball, football, volleyball, tennis, track and field competitions.
Downtown Disney: Downtown Disney is popular with Orlando residents as well as tourists because there is no theme park admission required to enjoy the shops and restaurants. Two of the biggest draws here are the DisneyQuest interactive indoor theme park, and the La Nouba Cirque du Soleil show featuring acrobats, gymnasts, and other skilled performers.

Disney's Boardwalk:

 Located alongside the Dolphin and Swan resorts, Disney's Boardwalk gives visitors a flavor of traditional northeastern seaside districts with distinctive restaurants, shops and live entertainment venues. It's one of Disney's best kept secrets, since it is not as crowded as Downtown Disney.

Disney's Wedding Pavilion:

 Nestled on its own private island in the Seven Seas Lagoon between the Grand Floridian and Polynesian Resorts, the Wedding Pavilion is a stunning chapel-like building that faces the Magic Kingdom across the water. Magic Kingdom visitors can even get a glimpse of it via the monorail.
Walt Disney World Speedway: As one of the locations of the Richard Petty Driving Experience, visitors can fulfill their NASCAR fantasies right here at Walt Disney World. Guests can ride shotgun in a 2-seat NASCAR-style stock car driven by professional instructors, or get behind the wheel (as long as they can drive stick shift).
Walt Disney World attracts honeymooning couples, young families, and retirees. Some visitors spend their entire Disney vacation at Walt Disney World without ever leaving the resort grounds. And with the sheer number of choices for theme park rides, water park attractions, live entertainment, shopping, and dining, it's easy to see why.