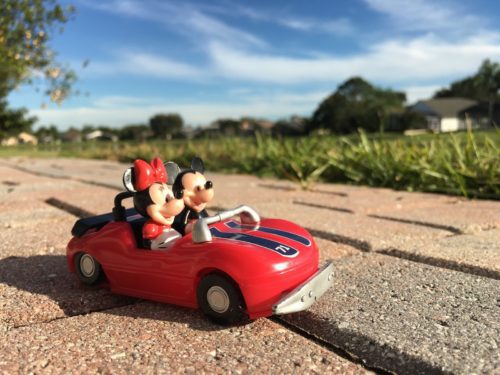 For anyone who has ever moved to Florida from "Up North," or has had a vacation here, one thing becomes very clear right away—there's a reason why Florida is known as the Sunshine State. In fact, Florida is so sunny year round that the rare overcast day seems rather strange to the state's residents.
What Floridian call "winter" most northerners and European travelers would call "spring." The temperatures rarely dip below freezing, and if they do, it is usually for a few hours during the overnight hours. The local TV meteorologists can even be heard urging residents to "cover your plants" against the cold temperatures. Florida weather remains lush and dry throughout the year, and winter is the dry season with very little precipitation.
Florida's summerlike weather begins in late April/early May and lasts well into late October (which is why so many Floridian children break out into a sweat while trick-or-treating during Halloween). The rainy season hits its peak in June through September, when steamy morning and early afternoon temperatures give way to brief but powerful thunderstorms in the late afternoon. These torrential downpours cool off the temperatures a little bit, but it will still be quite warm even after the sun goes down.
By August and September, the waters of the Gulf of Mexico and Florida's Atlantic coast are bathwater warm. Orlando residents and visitors can easily access the beaches on either side of the peninsula; Cocoa Beach (on the East Coast) is considered Orlando's closest beach and is less than an hour's drive away, while Clearwater Beach on the Gulf Coast is approximately two hours away by car.
The attractions tend to be the most crowded during the peak summer travel season, winter break and spring break. But as anyone who has ever been to the Orlando attractions can tell you, there is never a bad time to visit Walt Disney World, Universal Orlando, or even play a round of golf in Orlando. Whatever season you decide to visit Orlando, enjoy a vacation of a lifetime.
TODAY'S WEATHER
For your convenience, find updated weather information for the Orlando area. Here are the average low and high temperatures, approximate rainfall and average hours of sun by months.
ORLANDO AND WALT DISNEY WORLD AREA WEATHER
Month
Average Temperature
Rainfall
Average


(in inches)

Hours of Sun
Hi
Low
January
71º f
22 ºc
49º f
9 ºc
2.1
7
February
73º f
23 ºc
50º f
10 ºc
2.8
8
March
78º f
26 ºc
55º f
13 ºc
3.2
8
April
83º f
28 ºc
66º f
19 ºc
2.1
8
May
88º f
31 ºc
74º f
24 ºc
3.5
10
June
91º f
33 ºc
72º f
22 ºc
7.2
9
July
92º f
33 ºc
73º f
23 ºc
7.5
8
August
92º f
33 ºc
72º f
22 ºc
6.6
8
September
90º f
32 ºc
72º f
22 ºc
6.0
8
October
85º f
29 ºc
65º f
18 ºc
2.3
8
November
79º f
26 ºc
59º f
17 ºc
1.6
7
December
73º f
23 ºc
52º f
3 ºc
2.1
7
Prior your trip to Orlando, be sure to visit this page again to get the latest news on weather, traffic conditions and state roads travel information.