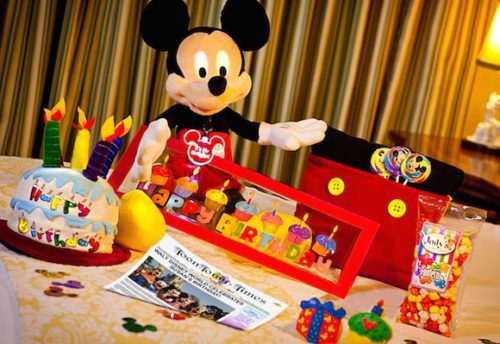 If you love the magic of Disney but have never made a trip to Orlando to visit Walt Disney World, it may be time to consider making the trip. Even if you've been to the Magic Kingdom several times over, you may not be aware of all of the theme park's well-kept secrets. The highly skilled professionals there go to a great deal of effort to make your adventure a pleasant experience so that you can relax and get lost in the magic of Disney. But have you ever stopped to think about the work that goes into creating that magic? When you do, it's actually quite fascinating.

Let's take a look at several of the departments that work together to keep Walt Disney World running smoothly so that everyone can get lost in their experience:
Creative Costuming – Making the Magic Happen
The Creative Costuming department focuses on providing highly detailed costumes for each cast member of the Magic Kingdom. Whether it's designing Mickey's tuxedo so that it's absolutely perfect or stitching the intricate details on Belle's dress, those working on the costumes know that their job is a critical one. Each individual who visits Disney World will expect their favorite character to look "just so", and it's the professional tailors and seamstresses who work in the costuming department who make this magic happen. Creative Costuming handles more than 7,000 outfits for Disney characters. In fact, they're responsible for a whopping 450 different outfits for Mickey Mouse alone. Minnie isn't left out, either, as she has 410 costumes available. These highly skilled professionals work with the magic of color, embroidered detail, and the customization of flourishes to ensure that our favorite characters always look their best.
Central Shops – Maintaining the Magic Kingdom
Central shops have existed longer than the Magic Kingdom itself, and, in fact, this department helped to build the Magic Kingdom. It consists of machinists, welders, mechanics, and other essential service personnel who help keep the magic flowing throughout the park. The skilled professionals assist with everything from full ride teardowns and repairs to simple maintenance projects. In addition, they can be found completing cosmetic work like hand painting details throughout the park to ensure that everything has the special touch that visitors have come to expect. Twenty million people visit the park each year, and that number of people bring a lot of wear and tear with them to the park. Central shops help to ensure that the park maintains its magic year after year.
The Flavor Lab – Bringing the Tiniest Details to Life
If you've ever watched a Disney movie while drooling over cartoon food, then the Flavor Lab is for you. These chefs work with Disney Imagineers to bring imaginary food to life so that visitors to the park can enjoy foods from the movies. If you've ever wondered what a specific food from a movie tastes like, you just may get your chance to try it out when you visit the Magic Kingdom. While there are some stands that feature normal theme park fares like cheeseburgers, hot dogs, and pineapple whips, other restaurants have actual foods from the movies on the menu. This allows guests to really lose themselves in the magic of Disney, learning what their favorite animated foods taste like in real life.
Cinderella Castle Suite – Where Dreams Come True
Originally, the Cinderella Castle Suite was always a gift and could only ever be used as a reward for contests, sweepstakes, and promotions. It was only ever given away for a one night stay. It is now occasionally used for celebrity stays, but these are very rare and the requirements for how it can be booked or if the celebrities actually won the visits in a contest or sweepstakes are unclear. In short, the Cinderella Castle Suite is a well-kept secret, and not many people have ever seen the inside of it. Occasionally a castle tour is booked or a photographer is allowed inside, but these events are incredibly rare.
The Cinderella Castle Suite at the Magic Kingdom features the utmost attention to detail. There is 14 karat gold tiles. The whirlpool tub has a beautifully lit fiber optic night sky, featuring constellations for guest to enjoy from the comfort of the tub. The beautiful hardwood furniture and details throughout the entire suite are absolutely breathtaking and can be enjoyed by guests of all ages.  Guests are sure to enjoy the attractive Disney details the suite offers, including the lovely glass slipper near the entryway of the suite.
The next time you're planning a Disney adventure, be sure to get lost in the magic that the park offers. However, also spend a few moments looking around during your adventure. You might just see a small glimpse behind the curtain, into the world of those who help make the magic happen for theme park adventurers.