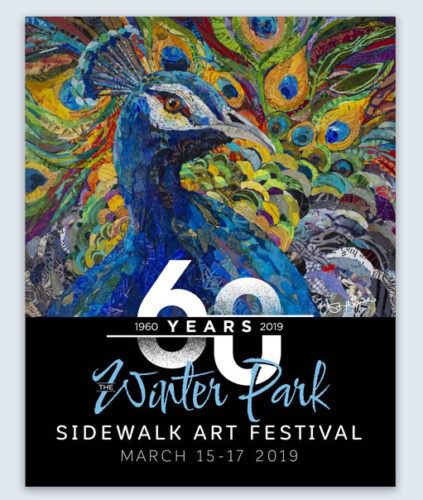 For art fans and creative types everywhere, the Winter Park Sidewalk Art Festival is an unmissable event, which has grown each year, since 1959.
The 60thAnnual Winter Park Sidewalk Art Festival is back, and its bigger and better than ever. The festival is an epic experience for experiencing art from both well-known artists and emerging ones. All of the artists that are exhibiting their work are competing for 63 awards, with total prize money of $74,500.
As well as being a distinguished competition it is also a great few days of family fun.
Where and When Is the Winter Park Sidewalk Art Festival?
This major art event has come to be one of America's oldest open-air art festivals. This year it will remain in the heart of Winter Park, in Central Park and along Park Avenue in Winter Park, FL. We already mentioned the dates – March 15, 16, and 17, 2019, so I hope you have the jotted down in your journal. The event will run from 9 a.m. – 6 p.m. on Friday and Saturday; but 9 a.m. – 5 p.m. Sunday.
To get a preview of what to expect to check out this awesome YouTube video!
Activities and Fun for Kids
A core value of the festival is to encourage children to be creative. Like usual a free Children's Workshop will be open for the three days of the festival. It can be found close to the post office. Once an adult signs a child into the workshop they can draw, paint and design until there hearts content. If they want to have experience painting on a giant outdoor easel, then they need to be at the Children's Workshop, between 10 AM until 3 PM on Saturday and/or Sunday. Other fun activities will include:
Local museums, outside of the park, will also be organizing for art events for children. To see the list of participating museums, click here.
Children can enjoy the Leon Theodore Schools Exhibit, as they look at artwork from their peers. Schools from all over Orange County will be exhibiting the masterpieces of their students.
Finally, don't miss 90 minutes of top-quality music from the Orlando Philharmonic Orchestra. Their performance will close the event with a massive celebration for the 60 years of the Winter Park Sidewalk Art Festival.   Take to the lawn, with your blanket or deck chair around 2:45 pm, for a memorable musical ceremony.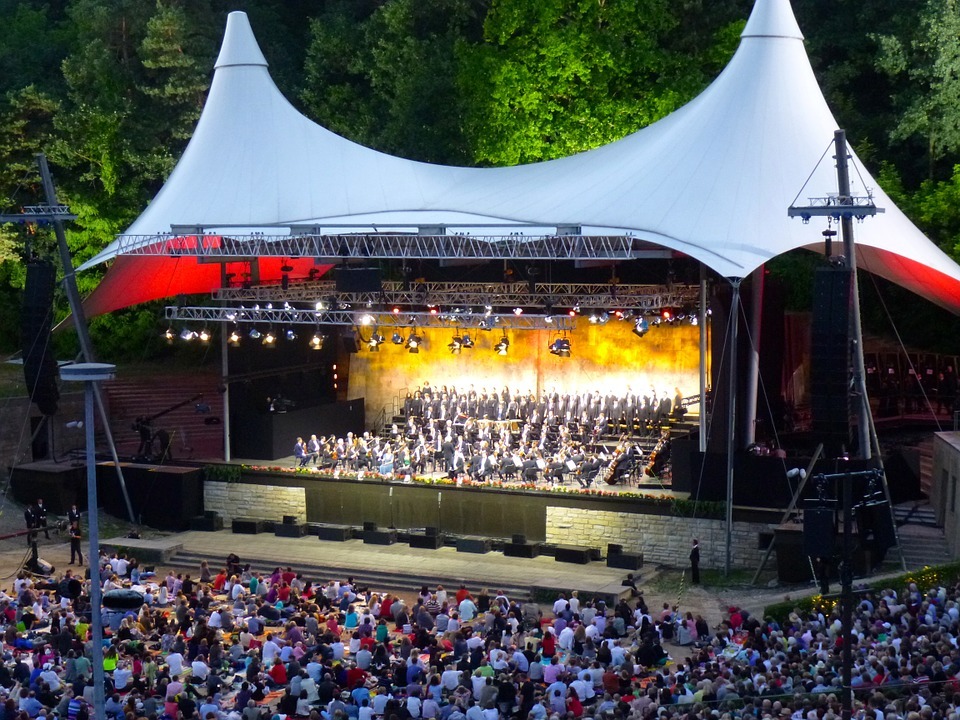 For those that enjoy local events, that don't involve the famous, but expensive and crowded theme parks, check out our post  'Entertaining 2019 Events in Orlando (not at a theme park).'
Art? What kind of Art?
Now we are firmly in the modern world and digital age, so the term "art" is very broad. The festival itself will focus on fine art and crafts but from a huge range of art groups. You will experience exhibits in the traditional forms of pastel drawings, paintings, photography, and sculptures. In addition, there will also be art on display from the clay making industry, along with digital art, woodwork, printmaking and more.
Some Advice
This is not a small intimidate festival. Over the three days, around 350,00 visitors are expected. So, be prepared! Queues for food and drink stands may be long and kids can get excited and run off to look at things. Therefore, we suggest taking snacks and a bottle of water for each member of your family.
If you want to download a map of the festival, you can find it here.