Orlando's Best Day Spa
The Woodhouse Spa in Orlando is a unique experience that will have you coming back for more. Spa treatment doesn't have to be a one-time event—with a wide variety of package deals, group outings and a special rewards program, you can return to the Woodhouse Spa throughout the year.
Signature Services
The Signature Services at Woodhouse Spa include the Signature Minkyti, The Woodhouse Hydrafacial, The Woodhouse Escape, Signature Four Handed Massage, Signature Hand Retreat, and Signature Seaweed Leaf Pedicure.
Woodhouse Signature Minkyti,
The Woodhouse Signature Minkyti is a new revolutionary seaweed facial treatment that offers incredible results. The "Minkyt" massage technique is used to revitalize your skin. Fresh seaweed leaves are placed on your face to hydrate and nourish your skin. The Minktyi includes a head, neck and shoulder massage as well.
Woodhouse Hydrafacial
The Hydrafacial is an incredible treatment that will have your skin feeling rejuvenated and glowing for several days afterward. It is a non-invasive treatment that utilizes natural peptides, antioxidants and hyaluronic acid to create quick results. It's a perfect anti-aging hydrafacial and includes a handcrafted massage as well!
Woodhouse Escape
The Woodhouse Escape is another new signature service offered by the Woodhouse Spa which includes seven specialized treatments in a head to toe ritual. It includes a relaxing and luscious body scrub and a volcanic stone massage. A shoulder and neck message relaxes you and releases your tension, and it ends with restorative reflexology on your feet.
The Woodhouse Signature Four Handed Massage
One of the most sought after services at the Woodhouse Spa is the Woodhouse Four Handed Massage. As the name suggests, two massage therapists are on hand to expertly deliver a full body massage that will erase all tension and leave you feeling completely rejuvenated and refreshed.
Signature Hand Retreat
The Signature Head Retreat reconditions and revitalizes your arms and hands. It includes a relaxing massage as well as an exfoliation from your elbow to your hands. Your hands are wrapped in warm fresh seaweed to hydrate and rejuvenate them while increasing circulation.
Signature Seaweed Leaf Pedicure
The Signature Seaweed Leaf Pedicure starts off with a sea salt exfoliation from your knees to your feet. Warm volcanic stones are massaged from your heels to your knees and we also perform reflexology to revitalize your legs. The pedicure also includes a fresh seaweed leaf wrap around your legs to reduce swelling and a double action seaweed foot mask.
Packages at this Orlando Spa range from less than an hour to a full day experience for couples or larger groups.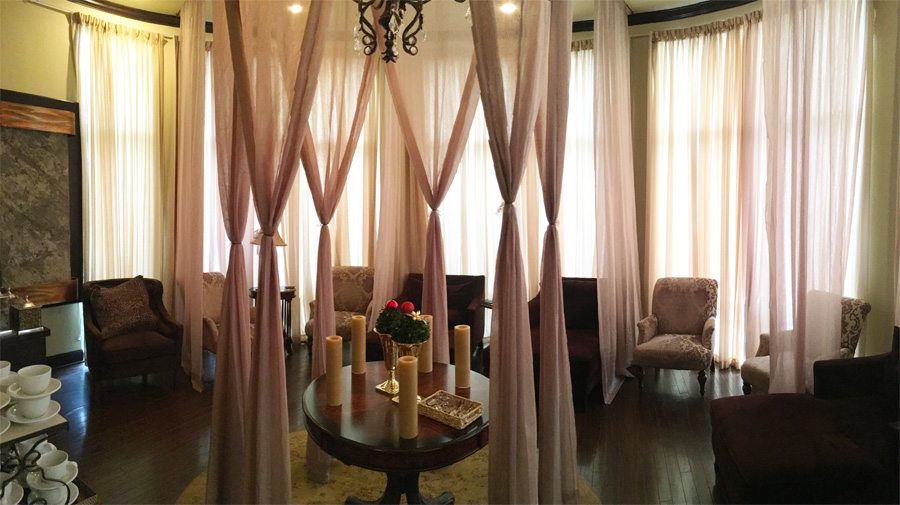 Massage
A quality massage experience can relieve stress and leave you feeling refreshed and renewed. Work out the kinks and let someone else pamper you for a change. Woodhouse offers the following treatments by expert massage therapists:
The Woodhouse Four Handed Massage

 – The house specialty, with a uniquely choreographed massage treatment performed by two therapists.

Duet Massage

 – A massage built for two, this massage includes your own beautiful private spa room while two therapists perform a massage that helps you two relax.

Balancing Yoga Massage

 – This massage is evolved from the ancient technique of yoga and includes a combination of acupressure, stretching and compression.

Therapeutic Stone Massage

 – This full body massage includes warm stones with light to moderate pressure and it brings deep restorative relaxation.

Deep Tissue Massage – Moderate to full pressure and essential oils wipe away the knots in your muscles

Swedish Massage

 – A full body massage with light to moderate pressure; ideal for first time visitors

Back, Neck and Shoulder Massage

 – Relieves tension and stress where it gathers the most

Reflexology Foot Massage

 – You'll feel like you're walking on air after this special treatment

Mellow Mama

 – The perfect gift for the mom-to-be; this nurturing massage alleviates muscle aches, fatigue and water retention with special attention to the lower back

Gentleman's Therapeutic Stone Massage

 – This is a full body massage using warm stones and designed for gentlemen. A great restorative massage after exercise or sports.

Citrus-Cilantro and Honey Massage

 – This massage includes a citrus-cilantro antioxidant oil that is rich in vitamins and nourishes dry skin as you are massaged from head to toe.

Gentleman's Deep Tissue Massage

 – A perfect choice after exercise or sports, this restores circulation and decreases muscle tension while removing lactic acid buildup.
Spend a Day with Us Packages
Woodhouse massages and signature treatments can be combined into a full day of full service spa treatment. Spend a day at the Woodhouse Spa and enjoy a combination of signature services. These Spend a Day with Us packages include:
Woodhouse Experience

 — The Woodhouse Experience is a perfect combination of the top Woodhouse signature services with everything amazing that they have to offer. It includes an Aromatherapy bath Cure, Signature Four Handed Massage, rejuvenating Minkyti Facial, spa cuisine, Signature Hand Ritual and ends with the Seaweed Leaf Pedicure.

Two's Company

 — The Two's Company package combines a Swedish Duet Massage, Organic Discovery Facial and Warm Agave Nectar Pedicure for you and someone special.

Organic Renewal

 — Detox from head to toe with an Organic Seaweed Leaf Wrap, an illuminating Facial, a Seaweed Marine Eye Compress treatment to reduce dark circles, and ease tired eyes. Finish with a Lavender and Seaweed Sugar Scrub pedicure.

Spa Classics

 — Spend some downtime with a Swedish massage, Organic Discovery Facial and an agave nectar pedicure.

Great Expectations

 — The Mellow Mama massage combined with an Organic Discovery Facial and Lavender and Seaweed Sugar Scrub which eases tired feet and rejuvenates the skin.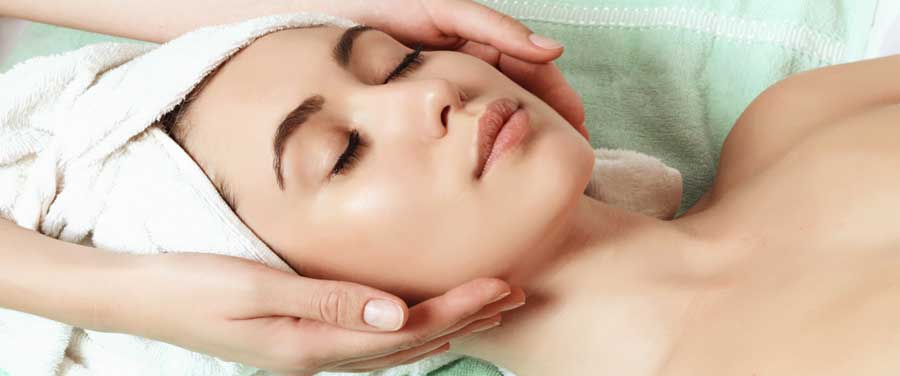 Spa Parties and Gatherings
Think of all the ways you can combine these specialty services and unique massage experiences and enjoy them with your family and friends at the Woodhouse Day Spa. Whether it's a birthday party, Girls Day Out, corporate gathering or a bachelorette party, the Woodhouse Spa can help you plan the ideal outing.
Woodhouse Rewards Program
The Woodhouse Rewards Program is a simple way to reward yourself whenever you make a purchase at the Woodhouse Spa or refer a guest. 1 Rewards Dollar is equal to $1, redeemable for service or gift card purchases. Enrollment in the Woodhouse Rewards Program is complimentary for all guests.
Below is a summary of the Rewards Program:
10 Rewards Dollars for referring a new guest once they purchase a service
10 Rewards Dollars for purchasing a service over $150 (entire transaction)
5 Rewards Dollars for pre-booking and receiving your next service
5 Rewards Dollars for booking your service online
Bonus Reward Dollars for special events
Rewards Dollars can be used to purchase services or gift cards
Simply ask your Woodhouse Spa Concierge about the program and begin earning rewards points right away. (Rewards Dollar amounts may vary, subject to spa location).
Visit the Woodhouse Spa website to learn more about special offers, read guest reviews, and to book your spa experience online.
Gift cards are available for purchase, and when you become a Member of The Woodhouse Day Spa Community, you will be updated on all of the Woodhouse's Events and Special Offers.
The Woodhouse Spa Orlando, FL
8060 Via Dellagio Way Orlando, Florida 32819
Telephone: (407) 965-3131