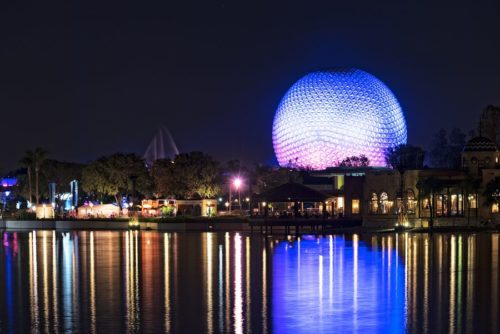 If your family has longed to take a trip to Disney World, this year may be the year to do so. Disney has a host of attractions that are ideal for anyone in the family but have also installed an exciting new project that is set to open this summer. Why wait? Book your Disney World hotel today for a trip that the whole family is certain to enjoy!
Attractions New To The Park This Year
One of the biggest attractions of the year in Disney World seeks to take advantage of a 90's cartoon that has remained popular over the past couple decades. Toy Story Land is set to open in the Hollywood Studios portion of the park. Visitors will feel as though they are a toy in Andy's backyard, alongside popular characters like Woody, Buzz, and Mr. Potato Head.
A Disney spokesperson said that because of Toy Story's popularity over the past 20 years, the attractions would be popular for people of all ages. Toy Story Land has been in the works for years and features two attractions along with a restaurant for quick eats.
Woody will be the first character visitors will see in the new area of the park, as a 15-foot replica will be at the gates of Toy Story Land. Toy Story Land will also feature a Slinky Dog Dash track, which is expected to be similar in nature to Magic Kingdom's Seven Dwarfs Mine Train. While on the ride, visitors will see large-scale versions of Rex, the movie's popular Tyrannosaurus Rex, and Jessie, Woody's counterpart who appeared in later films.
Additionally, there will be an Alien Swirling Saucers ride, featuring the movie's aliens that could be found in the vending machine at Pizza Planet. This attraction is expected to resemble the Junkyard Jamboree, located at Cars Land at Disney California Adventure.
Lastly, visitors will be able to dine at Woody's Lunchbox, which will be a walk-up, quick service restaurant. In addition to food, the restaurant will also serve old-fashioned soda floats. Guests will be able to eat at tables located outside of the restaurant while in the company of some of Andy's favorite toys.
Disney has yet to announce an opening date for Toy Story Land. Last year, Disney opened their new Pandora attraction over Memorial Day Weekend. More information about the upcoming Toy Story Land launch can be found on Disney's website.
Expected Disney World Growth
If this year isn't your year, there's no need to worry. Disney has recently announced a slew of projects that are set to open around the country in the coming years.
One of the most attractive offerings is a 14-acre Star Wars-themed park that is set to open at Disney's Hollywood Studios in Florida sometime next year. This park will give visitors to chance to interact with characters such as Kylo Ren and BB-8. Additionally, they will be able to ride a new Millennium Falcon attraction. When visiting the new park, visitors will also be thrust into the middle of a battle between the Resistance and the First Order. One Disney executive said that the attraction's size and scale are expected to be unlike anything Disney has ever done before.
In a couple years, Walt Disney World will celebrate its 50th anniversary. Walt Disney World has announced that every park beside The Animal Kingdom will receive a new ride or feature in anticipation of the event.
As tempting as it may be to hold out on your Disney World visit until new attractions open, it may be in your best interest to visit now. As one industry insider described it, a slow year in Orlando is an exceptional year anywhere else. The Star Wars attraction is expected to bring crowds that Disney World has never seen before. If you visit Disney World now, odds are you'll have an easier time securing a hotel room and will have more time in a park that is less crowded.
If your family has been longing for a trip to Disney World, there's no need to put it off any longer. Take the trip of a lifetime for a fun experience the whole family will remember. And, if you love it that much, there's nothing to stop you from coming back when future attractions open!