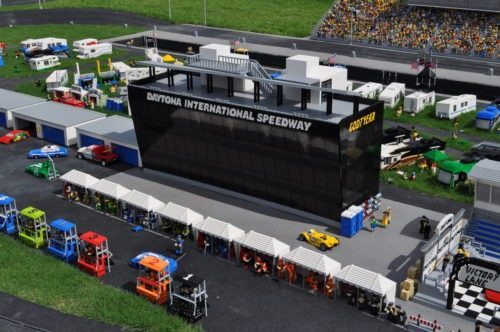 Most people come to Orlando to visit the theme parks, particularly Disney or Universal. However, these parks can get really crowded. Plus, parents of small children want more options which is why many head over to nearby Winter Haven to visit Legoland.
Legoland was created for families with kids from ages 2 to 12 and features more than 50 rides, attractions, shows, shops, and restaurants. There's also a botanical garden and water park. On-site themed accommodations also abound with the Legoland Hotel and the Legoland Beach Retreat, ideal for families that want to have a more relaxed vacation with less tourists to contend with.
Want to make the most of your family vacation with little kids? Then come to Legoland! It's a more affordable way to enjoy Central Florida. Plus, with the Room + Park + Water Park Package, you'll get even more to make your vacation the most memorable of all.
The package includes a stay at any of the Legoland vacation resorts. It also gives you your second day of tickets to both Legoland and the Legoland Water Park for free. Every day of your stay with this exclusive Legoland package, you'll get to enjoy free breakfast if you're staying at these Legoland hotels too. And as any parent can tell you, a free bountiful continental breakfast is a huge blessing because it helps you fill up before your adventure at no additional cost, saving you money that you can use on lunch, dinner, or souvenirs from your stay.
Additionally, the package features free shuttle rides to Legoland and Legoland Water Park for the Legoland Beach Retreat guests, making your vacation even easier to enjoy. This package has all the building blocks you need to make your family's next Orlando vacation the best one ever.
Choosing this package gets you more of what you want for less than you expect and takes away the worry and stress of having to coordinate and plan. It allows you to book your stay on Legoland property and enjoy all the best amenities with properties that were built for kids. The rooms at the Legoland Hotel are themed with Pirates, Kingdoms, Adventures, or LEGO friends and each has an interactive treasure hunt. All rooms have separate area's for the kids with bunk and trundle beds, giving parents a place to themselves. Plus the resort pool and nightly entertainment are worth the trip alone. Legoland Beach Resort has hotel accommodations with LEGO rooms and beach bungalows that have outdoor play areas.
Whichever Legoland resort you choose to stay at, you'll have a blast at Legoland and the Water Park too. With so much to do while still being in a less crowded atmosphere, it's easy to see why parents of younger children are changing their plans to come stay and play at Legoland! Build your own best vacation at Legoland today and book this package now!