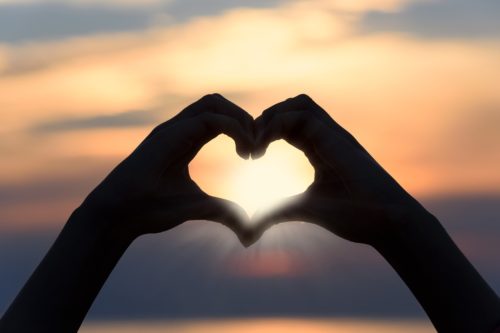 Over 65 million people visit Orlando every year. Most of these tourists travel to the sunshine state to make their dreams come true at Walt Disney World or step into a movie at Universal Studios. However, Orlando has so much more to offer than theme parks and shopping. The city is also a wonderful place for spiritual healing and cleansing. If you're looking for a holy experience or a way to connect with your soul, check out some of these divine destinations.
The Holy Land Experience
Orlando has many different themed attractions, but you may not know about the park that brings the Bible to life. Just off I-4 in Orlando and only a few miles from Disney World, the Holy Land Experience takes spirituality to a whole new level. The park showcases brilliant entertainment, interactive storytelling, and rare Biblical artifacts that you will not find anywhere else. You can view an enlightening live show about a Biblical story or visit the largest indoor replica of Jerusalem. If you have little ones, you can also bring them to Holy Land's Smile of a Child Adventure Land. Here, kids of all ages can have their face painted, climb a rock wall, or test their skills at mini golf.




The Psychic Capital of the South
There are some mystical places around the world where spiritual lines converge, creating enhanced divine experiences and strong spiritual connections. Cassadaga, Florida is one of these places. Known as the psychic capital of the South, Cassadaga was founded in the late 1800s by a New York native guided by his spirit guide. Here, you can find a spiritual center known as Cassadaga Spiritual Camp where gifted mediums and spiritual healers have harnessed the peaceful energy of the town and set up their practice. Many people travel here to reach out to lost loved ones or simply set foot on the right path in life. If you're looking to use spiritual health to change your wellbeing, you can even take a class or seminar on spiritual development, mediumship, or natural law. Then, check out one of the city's seven parks and meditation parks to embrace Cassadaga's serenity and connect with nature and your higher self.
Vajrapani Kadampa Buddhist Center
Orlando is full of people of diverse backgrounds and spiritualities. Therefore, you can find anything you need for your spiritual needs and can even pick up a new religion if you'd like. The Vajrapani Kadampa Buddhist Center provides everything you need to either start or continue a path into Buddhist spirituality. You can start with a study program and learn the eight steps to happiness or the goals and vows of Buddhism. Visitors can also check out one of their many meditation classes to help reduce stress and practice live with more peace, compassion, and wisdom. They even offer weekend retreats to break free from daily life and fully emerge in meditation and focus.
Project 7 Yoga
Spirituality doesn't simply have to focus on religion. Instead, you can partake in a yogic journey and embrace the powers of nature and balance to bring out our inner self. Off Exit 85 on I-4, Project 7 Yoga has been providing the Orlando community with affordable yoga since 2013. Their mission is to establish yogic practice as a necessity rather than a luxury. They encourage yoga on a daily basis to stay mentally, physically, and emotionally strong and flexible by offering heated and non-heated yoga for all ages and levels. You can even sign up for an affordable private lesson to fully embrace your spirituality through a one-on-one journey. On occasion, they also offer events for the entire community to create harmony between the body, mind, and soul and ultimately create a more calming and relaxed city.
With all the hustle and bustle of Orlando, sometimes we simply want to get away and focus on our higher self. If you're looking to embrace your spirituality or find a new path, check out one of these spiritual destinations for a uniquely divine experience. By focusing on your spiritual health, you can ultimately improve your physical and mental wellbeing.