There is no shortage of things to do when visiting Orlando. Of course, the area is most well-known for its theme parks, including Universal Orlando and Disney World. However, there are dozens of other things to do while visiting, making Orlando an ideal destination for people of all ages. Look beyond the theme parks, and consider these things to do during your Orlando vacation.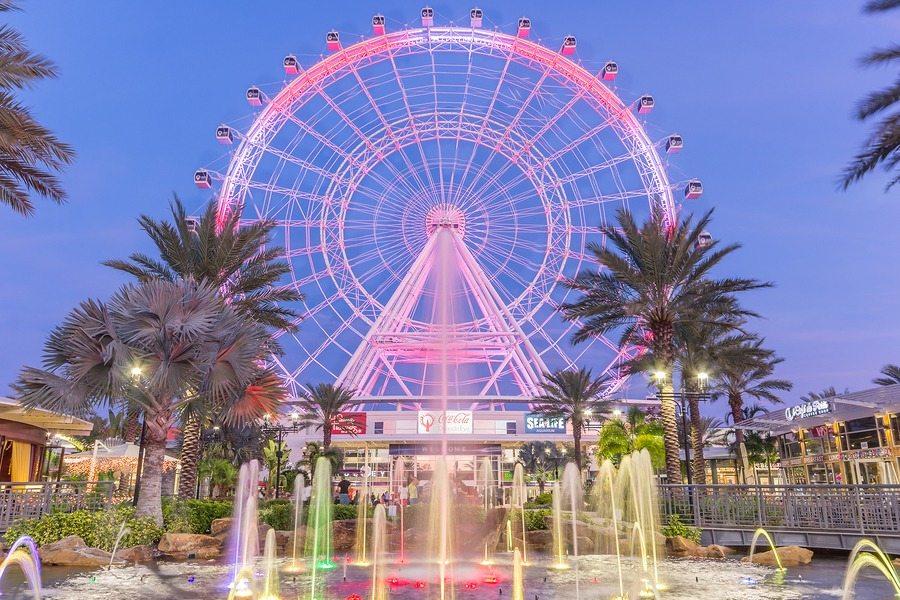 Visit The Tibet-Butler Nature Preserve
If you encountered a day of lines and crowds while visiting a theme park, you might want to decompress and relax for a day. If this is the case, considering visiting the beautiful Tibet-Butler Nature Preserve, a 440-acre park that will allow you to get up-close and personal with Florida's natural scenery.
The preserve is a hidden gem of the area and is typically very quiet. Additionally, the trail features fully-grown trees that provide plenty of shade. Even though it's an outdoor activity, there's enough shade that you'll feel like you're escaping the Florida sun.
Enjoy A Fun Meal
Orlando is home to many themed-restaurants that will certainly make for a fun dining experience. Although some of them are located under the umbrella of a theme park, you can access them without purchasing a theme park pass. Music lovers will want to check out
• The House of Blues
• Planet Hollywood
• Jimmy Buffett's Margaritaville
For an experience that will be fun for the whole family, book a reservation at the Rainforest Café.
Relax On The Water At Winter Park
Winter Park is a scenic small town located just on the outskirts of Orlando. The town offers a scenic boat tour that tour takes you through the Winter Park Chain of Lakes and is narrated by a local guide. You'll spend much of the time immersed in lush greenery and Spanish moss, a notable characteristic of the area. You will also see local wildlife and enormous waterfront mansions.
Putt Your Way Through Pirate's Cove
Many locals say that Pirate's Cove is the best mini-golf course in the area. Great for a low-key day or a relaxing evening, you'll have access to two 18-hole courses. The courses are pirate-themed, making them perfect for children of all ages. In addition to large waterfalls, there is an abundance of tropical landscaping exclusive to the region.
A round of putt-putt at Pirate's Cove is rather affordable, but be sure to check your hotel for coupons. Many hotels in the area have a coupon for at least a dollar off your round.
Explore The Charles Homer Morse Museum Of American Art
If a member of your vacation group appreciates extravagant art, then this museum is a must-see. The museum features the largest Tiffany glass collection in the entire world, courtesy of 19th-century designer Louis Tiffany. In addition to glass, the museum also features artwork such as
• Pottery
• Paintings
• Jewelry
• Lamps
The museum is located in Winter Park, so it's a great activity to couple with the Chain of Lakes scenic tour.
See The City From A Bird's Eye View
Orlando is home to the largest Ferris Wheel on the East Coast, checking in at over 400 feet tall. This activity is perfect both during the day and at night with each offering their own unique viewpoints. The Ferris Wheel features enclosed gondolas, perfect for couples and families alike.
Looking For More To Do?
There are so many things to do while visiting Orlando it's hard to compile them into a comprehensive list. If you're looking for things to do beyond the activities listed above, check out this article in the Chicago Tribune. You'll find many more ideas, including wine-tasting and the ability to get close to a bald eagle.