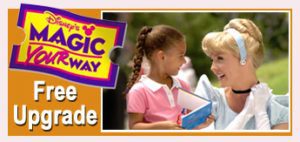 Disney World is a place where every fantasy and dream comes true! Visiting the Disney World Theme Parks atleast once is the biggest wish every person of the world has. Disney has its theme parks all over the world but the Disney theme parks located in Orlando, the city famously known as the 'Theme Park Capital of the World' are as unique as Orlando itself!
To make the theme park experience spark a thrill to its visitors, Disney has introduced special passes. And guest what? The #1 Orlando site Orlandoescape.com that offers the best of the best Orlando hotel and vacation home deals is making it easy for the tourists and the locals to reach out to the discount tickets to Disney World!
Make a Smart Choice
Disney Theme Parks have been designed to entertain both children and adults alike that anyone entering it will never want to leave the place. It is a world filled with the most fascinating 'never can happen in real life' stuffs that come to life only inside the parks. And no one can ever forget the excitement experienced in the park very easily and it stays it one's memory for long that they can tell their 'Disney World visit' stories even to their grand children!
Almost everyone admit that the Disney experience is the best experience in their life. But there are questions like – aren't the prices too costly? Can we afford it?
Trip to the Disney World is quite costly, however it is worth the money and ofcourse there are cost effective tickets too. If you can study closely before buying your Disney tickets, you'll notice that there are various tickets available to the Disney theme parks that can very well fit you budget. So Disney is never too costly for a family vacation. Now that there are different types of passes to seek access to Disney World, visiting the Disney theme parks is much more fun!
Orlando Disney World at a Glance
Orlando Disney World Theme Parks have a variety of entertainment that can't be found elsewhere in the world!
Disney World Passes Options
There are many different types of passes to choice from to enjoy the fun filled world of Disney!
Magic Your Way Base Option Pass
Magic Your Way Base Option pass gives a single guest access to one theme park per day for each day of the ticket. All you have to do is to choose the number of days and the fun-filled options in any combination. Simple! Also depending on the length of the ticket purchased, the average price per day for a seven-day Magic Your Way Base Option is less than half the price of the same single-day ticket and saves over 50%. Magic Your Way Tickets expire 14 days after first use and may be upgraded in person if entitlements remain within 14 days of first use.
Magic Your Way Ticket With Park Hopper Option Pass
Purchase your Disney's Magic Your Way Ticket with Park Hopper Option pass, and enjoy traveling from park-to-park throughout your day at Disney World. With the Magic Your Way Ticket with Park Hopper Option pass, take pleasure in the flexibility to come and go through all the four theme parks, the Magic Kingdom Park, Epcot, Disney's Hollywood Studios and Disney's Animal Kingdom on the same day for the entire length of your ticket.
Disney Water Park Fun & More Option Pass
With the Water Park Fun and More Option pass, you have the choice of going to one of the four theme parks per day plus a choice of Typhoon Lagoon, Blizzard Beach, Disney Quest, ESPN Wide World of Sports Complex, Disney's Oak Trail Golf Course, Fantasia Gardens Mini Golf, or Winter Summerland Mini Golf.
The amount of days you add onto your Water Park Fun and More Option pass matches to the number of extras you will be able to enjoy. For example, a five-day Water Park Fun and More Option pass comes with five extra admissions that can be used at the bonus attractions. Also these extra admissions needn't be used on the same day as the regular admissions and that means that this ticket can be used over a period of ten days.
New Feature – Free Upgrade on Disney World Passes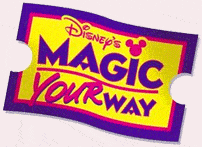 Purchase your Magic Your Way Tickets with the Disney Water Park Fun & More Option and enjoy admissions to other venues at the Walt Disney World such as:
No Expiration Option
Add the no expiration option to any Magic Your Way passes and unused days will never expire.
With all these smart Disney World Passes Options hope your trip to the Disney World Orlando will be the most memorable one!
Happy Disney Trip!