When you're coming to Orlando from afar, you'll want to come in via Orlando International Airport for the most convenient access to the city. The airport code MCO is a nod back to its former name, McCoy Air Force Base, from the 1970s. Today, the airport serves millions of passengers. In 2017, it saw over 44 million passengers to and from Orlando, earning it the rank of 13th busiest airport in America.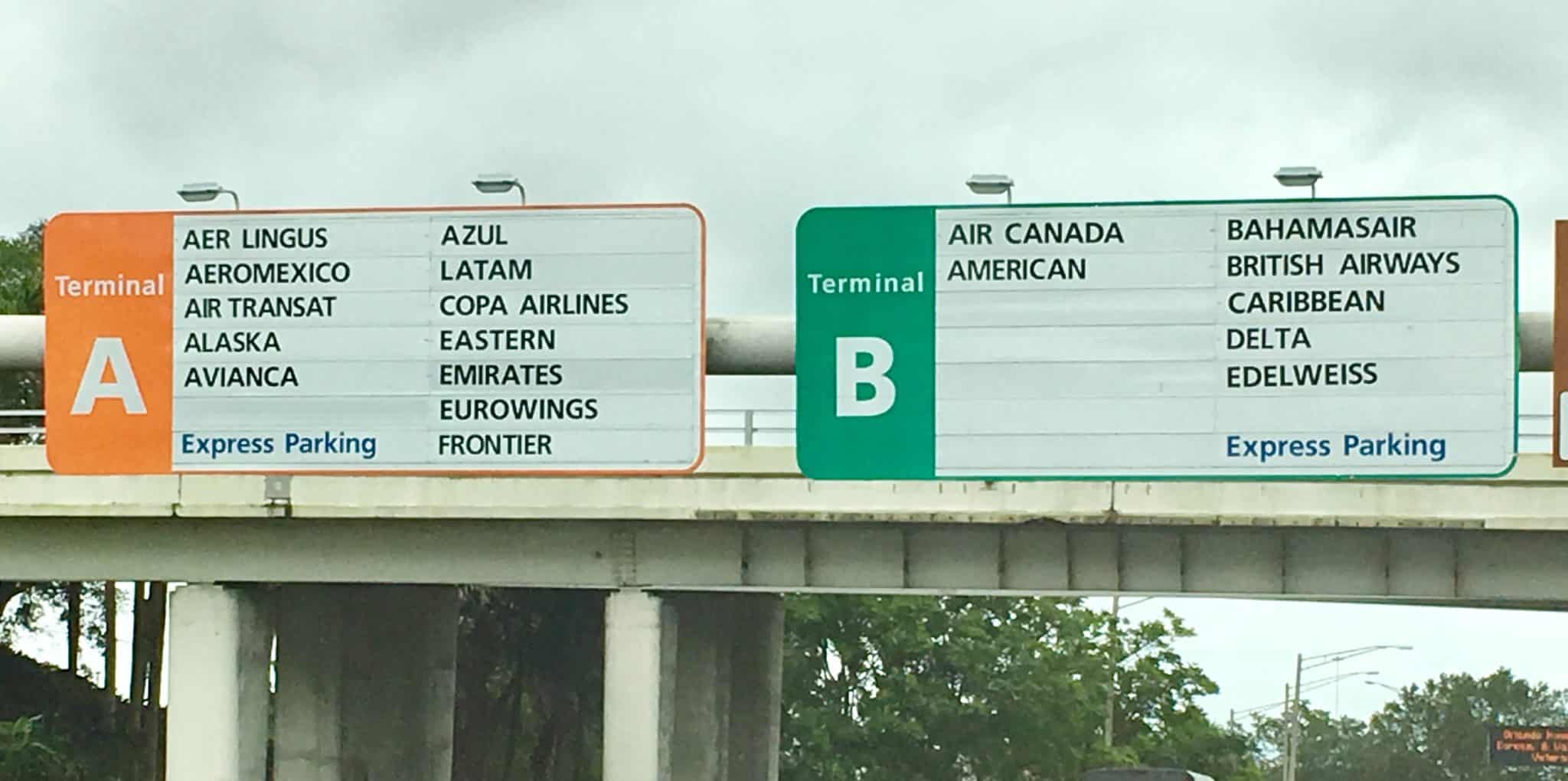 The Orlando International Airport is a hub for major airlines, making it easy to connect and transfer to other destinations and get back home again too. While you wait to board, you can find countless restaurants and shops to pass the time in. The SeaWorld Store, Universal Store, and the Kennedy Space Center Store make the perfect places to grab souvenirs for friends and family you may have forgotten or to add one last memento to your trip. If you're hungry, you'll find fast food classics like McDonald's, Nathan's, Starbucks, and Chic-Fil-A. You'll also find Pinkberry, Chipotle, and other trendier options. And if you want to sit down for a meal, you can head to Outback Steakhouse and On The Border.
It even has an express spa so you can get pampered while you wait. Could Orlando be any better? Of course, the most fun city in America has the most fun airport. And it has all the airlines you like to fly with including Delta, Southwest, American Airlines, and many more, making it your favorite destination.
Contact your favorite airline below and get your tickets today!
Air Canada
www.aircanada.com
800-247-2262
Alaska Airlines
www.alaskaair.com
800-252-7522
American Airlines
www.aa.com
800-433-7300
Avianca
www.avianca.com
800-284-2622
Azul-Linhas Brazilian Airlines
www.interline.voeazul.com.br
844-499-2985
British Airways
www.britishairways.com
800-247-9297
Copa Airlines
www.copaair.com
800-359-2672
Delta Air Lines
www.delta.com
800-221-1212
Emirates Airlines
www.emirates.com
800-777-3999
Frontier Airlines
www.flyfrontier.com
800-432-1359
JetBlue
www.jetblue.com
800-538-2583
Lan Peru
www.latam.com
866-435-9526
LATAM Airlines
www.latam.com
888-235-9826
Lufthansa
www.lufthansa.com
800-645-3880
Norwegian Air Shuttle
www.norwegian.com
800-357-4159
Silver Airways
www.silverairways.com
801-401-9100
Southwest Airlines
www.southwest.com
800-435-9792
Spirit Airlines
www.spirit.com
801-401-2222
Sun Country Airlines
www.suncountry.com
800-359-6786
Thomas Cook Airlines
www.thomascookairlines.com
866-416-6165
United Airlines
www.united.com
800-241-6522
Virgin America
www.virginamerica.com
877-359-8474
Virgin Atlantic Airways
www.virginatlantic.com
800-862-8621
WestJet
www.westjet.com
888-937-8538