ESPN Weekends is not longer taking place at Disney's Hollywood Studios. According to the Disney Parks Blog, Disney's relationship with ESPN has increased substantially via the ESPN Wide World of Sports Complex, which offers new opportunities for many athletes, coaches and fans, and of hours of ESPN programming.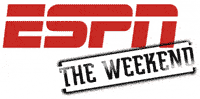 ESPN Weekend is back at 
Disney's Hollywood Studios
 and Disney's Wide World of Sports Complex. From March 3 – 6, 2011 fans of all ages will have the opportunity to see their favorite ESPN sports celebrities and famous athletes live and taped segments from both their television and radio productions.
ESPN THE WEEKEND
Hollywood-style motorcades, star conversations with sports celebrities and behind-the-scenes looks at ESPN shows will be the highlight of this year event.
ESPN Live Telecast and Tapings
ESPN Radio Live Broadcasts
ESPN The Weekend – Champion 5k
Dream Job – The Experience
Motorcades and Conversations
ESPN Interactive Sportzone
Stump the Schwab All Star Game
Also the remote broadcasts of popular ESPN shows including Mike and Mike in the Morning, NFL Live, Baseball Tonight, and ESPN First Take.
ESPN Interactive Sports Zone

 – Take your best shot in this interactive sports zone with fun for the whole family. Sample sporting activities like football, soccer, basketball, baseball, lacrosse, hockey, and team relays.

Motorcades and Conversations

 – ESPN personalities and sports celebrities parade up Hollywood Blvd. to center stage where they will take part in an onstage chat and even answer guest questions.

Inside ESPN – Live on Stage

 – Listen in as sports celebrities and athletes share their favorite moments in ESPN-themed talk shows hosted by ESPN personalities, including SportsCenter, NFL Live, and Baseball Tonight.

Post Game Interview

 – Take part in intimate conversations with a famous athlete. This small theater is the ideal setting for this celebrity experience that will get Guests up close to the athletes where audience Q&A is not only encouraged but is part of the show! If you've got a question for an athlete, this is the place to bring it!

Dream Job – The Experience

 – Take a behind-the-scenes peek at this popular show hosted by previous winners. Audience members will also have a chance to sit in the "hot seat" and see what it takes to be a SportsCenter anchor.

Celebrity appearances

 – Get up close and personal with star athletes and ESPN personalities.  It's an opportunity of a lifetime.
ESPN Athletes and TV Personalities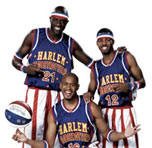 Among the sports athletes expected to appear at this year ESPN event include: Anquan Boldin, Joba Chamberlain, Tony Dorsett, Julius Erving, Larry Fitzgerald, Darrell Green, Mia Hamm, Brandon Jacobs, Karl Malone, Alonzo Mourning, Urban Meyer, Chad Ochocinco, Gary Payton, Darrelle Revis, Cal Ripken Jr., Curt Schilling, Bart Scott, Frank Thomas, Roddy White, Bernie Williams, DeAngelo Williams, Jason Witten, and the famous Harlem Globetrotters.
ESPN personalities scheduled to appear at the 2011 ESPN The Weekend include Skip Bayless, Derrick Brooks, Tedy Bruschi, Linda Cohn, Colin Cowherd, Jay Crawford, Herm Edwards, Nomar Garciaparra, Mike Golic, Mike Greenberg, Merrill Hoge, Lou Holtz, Dana Jacobson, Ron Jaworski, Brian Kenny, John Kruk, Karl Ravech, Mark Schlereth, Howie Schwab, Bobby Valentine, and Trey Wingo.
Get ready for your 5 kilometers of fame taking place on March 5 at Disney's Hollywood Studios (7:00am).  This race benefits The V Foundation for Cancer Research.
Individual Registration:
* $45.00 before January 31, 2011
* $55.00 on or after January 31, 2011
Team Registration:
* $90.00 before January 31, 2011
* $110.00 on or after January 31, 2011
Disney Kids' Races:
Children ages 1 to 8 can participate in Kids' Races ranging in distances from 100 to 400 meters as a part of the Champion® 5K at ESPN The Weekend. Entry Fees:  $10.00 per child
Schedule subject to change without notice. 2010 ESPN The Weekend is included with the regular theme park admission to Disney's Hollywood Studios.
Other things to do and see in Orlando include visiting Universal Studios Mardi Gras, enjoy mouthwatering BBQ atSea World's Bands, Brew & BBQ Fest or come see the Atlanta Braves Spring Training playing alongside the stars of tomorrow at the ESPN Wide World of Sports.
Contact Information
Disney's Hollywood Studios
Disney-MGM Studios
Access Rd, Orlando, Florida 32827
Telephone: (407) 824-4321