There are many great hotels within the thrilling city of Orlando. Selecting a hotel to stay in can be a difficult decision, they all offer something a little different. So should you stay within the parks, in Kissimmee or on the bustling International Drive? We are here to help, so here are multiple reasons why you should spend your vacation at the Holiday Inn Express & Suites on International Drive.
Free shuttle bus
One of the best reasons to stay there is the free transportation service to your favorite theme parks. You don't need to plan and organize your journey to and from Universal Resort or Disney World because The Holiday Inn has it all arranged for you.
If this is a major plus for you our article 'Great Hotels in Orlando, with a Free Shuttle to Disney World', will be of interest to you.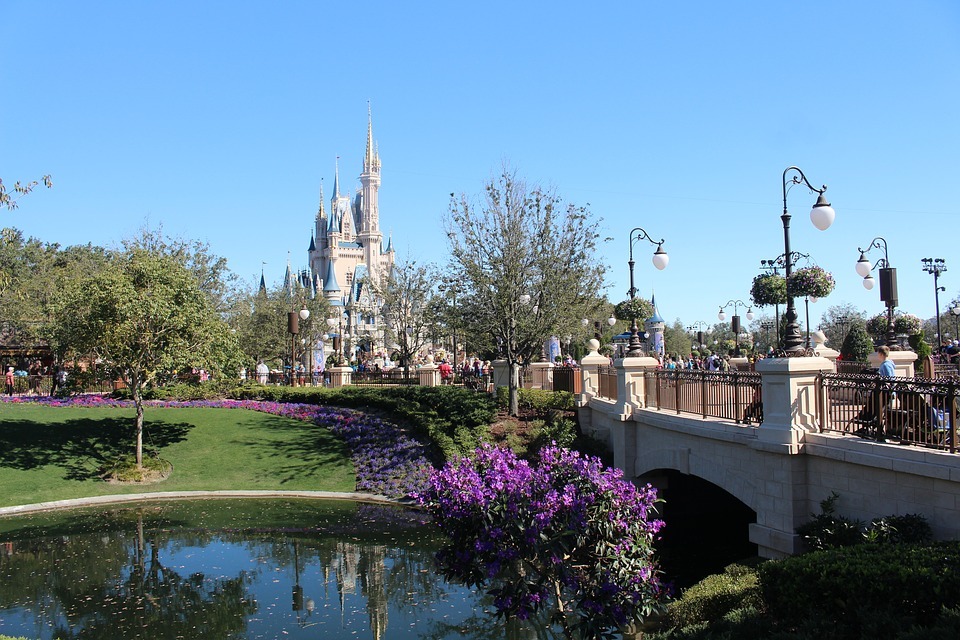 Free Wifi
Throughout the hotel, including your room, you have complimentary access to the high-speed internet. This is great for sharing your special moments with the family and friends that didn't attend your magical adventure.
Keep your fitness regime alive
The Holiday Inn International Drive has a well-equipped fitness room, so guests can continue their fitness regimes. You can work out with free weights, and the elliptical trainer, treadmill and stationary bicycle whenever you like, day or night. The choice is yours!
Complimentary breakfast
Start each and every day of your vacation fuelled and ready to rock n roll, with a hearty or healthy breakfast at the free breakfast buffet. Both, hot and cold food is available along with a selection of drink options. Fill up ready for your action-packed day.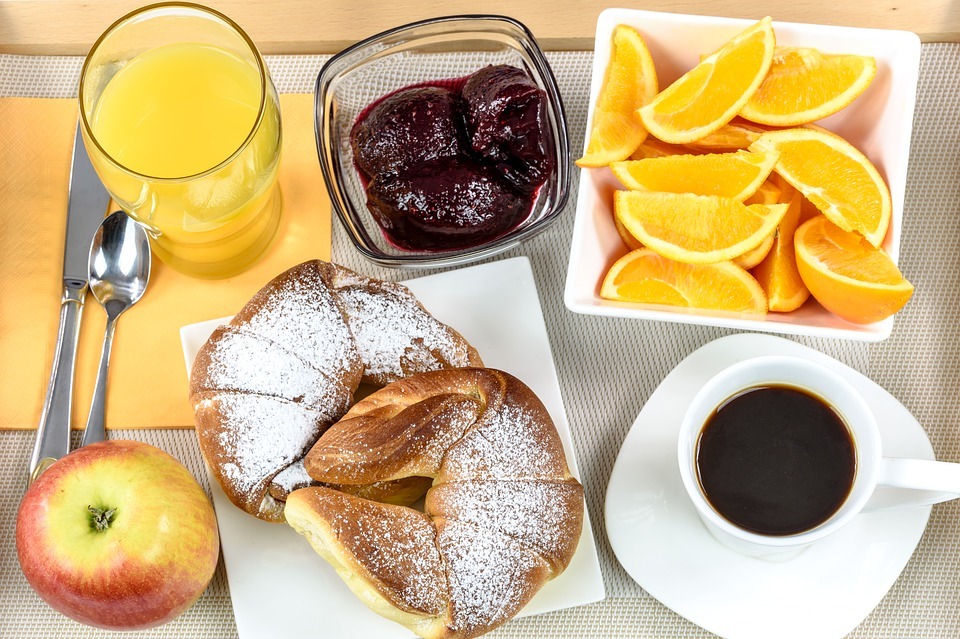 Rooms and suites have kitchenettes
You can save a few dollars by eating in. Your room is equipped with a microwave and fridge. Visit the local 7/11 and buy a traditional American meal and snacks.  For example, a pizza pocket.
Friendly and knowledgeable staff
The staff of the Holiday Inn International Drive hotel pride themselves in making your holiday as incredible as possible. If you have any questions or needs, visit the reception help desk.
Amazing water relaxation
Destress after a long and exciting day in Orlando, with a relaxing float or swim in the beautiful swimming pool. Then before heading back to your room, take a dip in the heated spa. It is available all year round!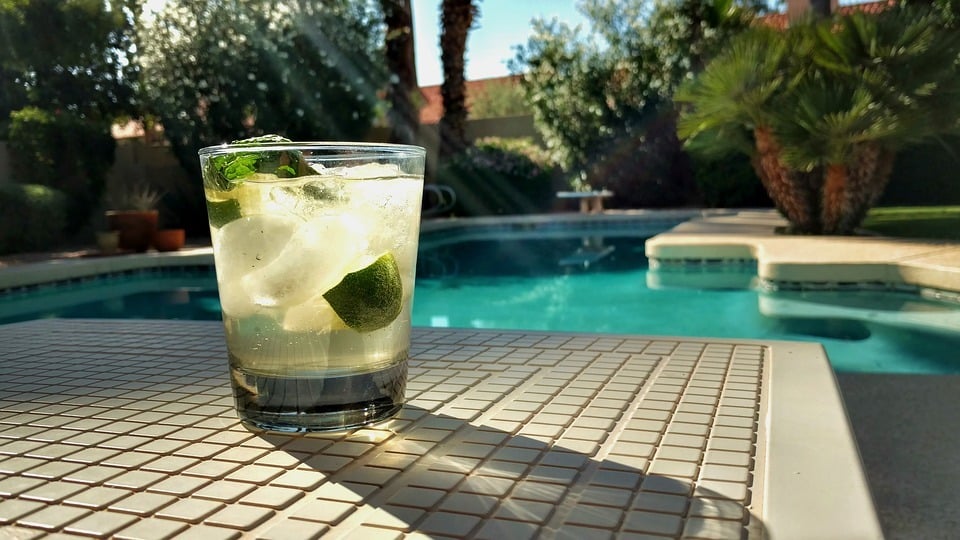 Free parking
When you stay at the Holiday Inn International Drive there is no need to search for parking or pay for it. If you do choose to hire a car, you can park at The Holiday Inn International Drive hotel for free.
Laundry facilities
Pack your suitcase for half your stay, so you have plenty of space left for your Orlando souvenirs. The hotel offers a self-laundry service, with a washer and dryer. So, you can put in a quick load of washing ready for the second half of your holiday. The facilities are open from 06:00 – 23:00.
Great location on International Drive
International Drive is THE hottest place to be in Orlando as it provides easy access to the top attractions, located on and off International Drive, like the Orlando Eye and SeaWorld Orlando. Plus, International Drive itself has lots of amazing restaurants, shops, and entertainment establishments all well worth a visit.
>>Before you leave for Orlando plan your assault on International Drive with 'Fun Things to Do on International Drive, Orlando'<<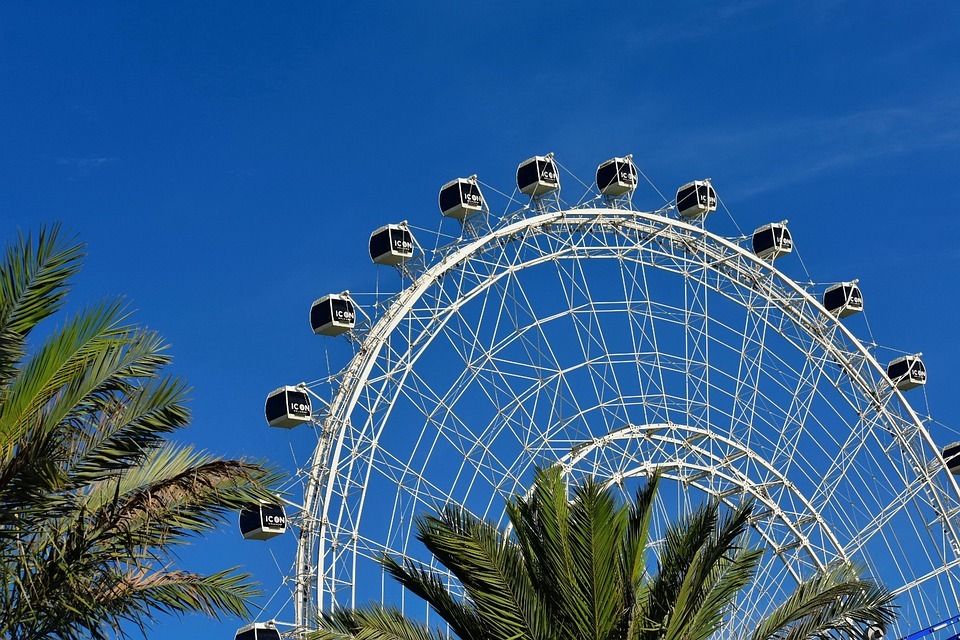 Holiday Inn keeps you cool everywhere!
In the heat of summer, the Holiday Inn International Drive helps you keep cool by providing air conditioning in every room throughout the hotel. Also, every floor of the hotel has access to a refreshing ice machine.
To book your Orlando hotel, visit Holiday Inn International Drive online and read: