Did you know that Orlando was voted the very first 'City of the Year' by gaycities.com back in 1991? Since then the LGBTQ community has continued to visit the magical city and more events, bars and activities are being organised and opened each year. Summer 2019 is sure to bring a blast of a time with the following summer events.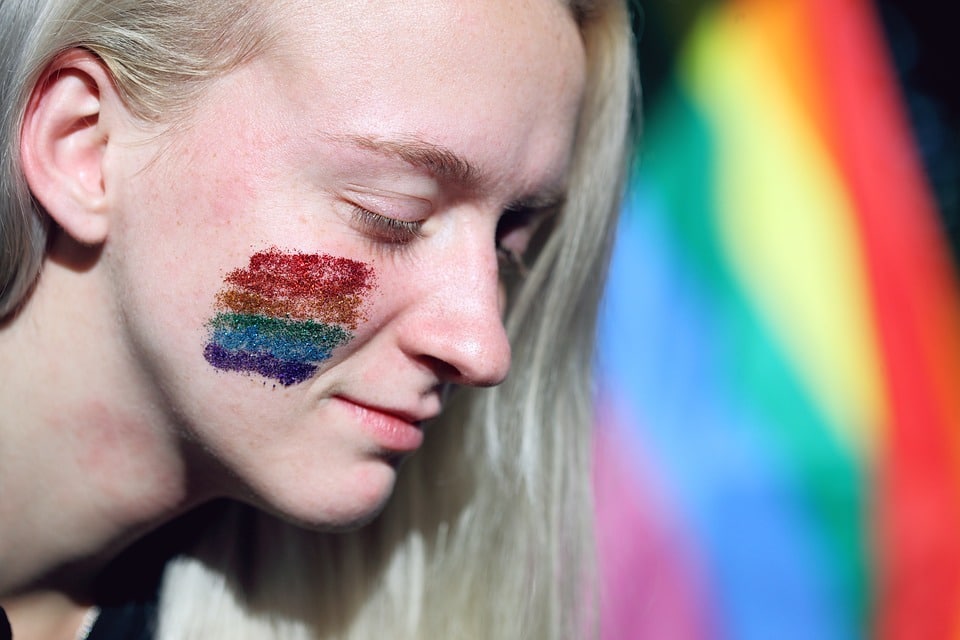 If you haven't booked your visit to Orlando yet, times-a-ticking. The following events are filling up fast.
Tidal Wave (May 30-June 2)
Disney's Typhoon Lagoon is having a private Tidal Wave Bear Party. Get yourself on the guest list! Each day a Disney theme park is suggested, together you can explore the parks or enjoy the hotel pool parties.  Each day, international DJ's will perform to provide you with a great soundtrack to keep you in the party mood. Also, there will be poolside movies, games room and more.
This event has become so popular that the Holiday Inn hotel is now sold out. Overflow has reached the Double Tree Suites at Disney Springs.
Girls in Wonderland (May 30 – June 3)
The lesbian event production company, Pandora Events, brings us Girls in Wonderland at the end of May, all in attendance will be thoroughly entertained with fantastic live music, comedy shows and pool parties. But it's not all about the entertainment, Girls in Wonderland is also about empowering women from within the LBGTQ community, helping you find love and to find intrinsic confidence.
Top activities include:
Her Mix and Match…Find your person! – Discover love or expand your crew with drinks and games
Wet Pool Party – Relax or party to the sounds of the Orlando local musicians, DJ Nela and DJ Dlu
Out for Laughs Comedy Show with Erin Foley – Have a break from partying, with a giggle
The GIW Signature Event, Wonderland! – The Veronicas will be performing live at BB Kings, Pointe Orlando.
To get your tickets and passes click here.
One Magic Weekend (May 31 – June 3)
The 29th annual One Magic Weekend will return for the first weekend of June. The main events of the three-day party-athon are:
Riptide – Disney's waterpark Typhoon Lagoon on May 31, 8 pm – 2 am.
Galaxy  – June 1 at Disney Springs House of Blues, from 9 pm until 2 am. This party has an intergalactic dress code! What will you be wearing?
Wig Party – Set your inner diva free from 9 pm – 1 am at Sheraton Lake Buena Vista Resort.
Also, there are pre-show pool parties and after-hours discos and raves, to keep you buzzing all day (and night) long.
A variety of tickets are available. For example, individual tickets for the main events and passes for the whole weekend, click here for more details.
Gay Days Orlando (Aug 13-19)
This year's Gay Days Orlando is jam-packed with fun events and amazing discounts for you and your family. The host hotel is Wyndham Orlando Resort International Drive, located at 8001 International Drive. This is an excellent  spot as you have easy access to Madame Tussauds Wax Museum and the SEA LIFE Orlando Aquarium. Events not to miss include:
Red Shirt Day's – Two theme parks are suggested each day. You choose which one you want to attend and with the people who made the same choice you explore together, in your red shirt.
Gay Days Expo – At the hotel, 10 am – 7 pm each day, you can explore the largest gay and lesbian expo, which showcases a huge variety of good and services. Plus, enter prize raffles and giveaways.
Miss Gay Days Pageant! – hosted by ChiChi Larue and CoCo Montrese, you can watch a group of queens compete for the star-studded crown of Miss GayDays.
Pulse Memorial
Also, while you are in town, pay your respects at the location of the second deadliest terror attack on US soil, following 9/11, at the Pulse Interim Memorial. In 2016, 49 people tragically lost their lives and many more were injured at the hand of a lone gunman. Pulse was a thriving gay night club, but today it serves as a beacon of hope. It is hoped that the World will become all inclusive, showing acceptance and love for all.
Pride Orlando LGBTQ
If you can't make it out to Orlando during the Summer, then visit for October 12 for Pride Orlando. The LGBTQ community and friends will come together on the streets of Orlando for a prideful walk. Gay Pride is a significant and essential movement which deserves great respect. LGBTQ citizens are encouraged to live openly.
Choose the #1 Hotel in the Greater Orlando Area for your Orlando Stay!