The friendly staff at Orlando Tree Trek Adventure Park have informed us that they now offer night-time thrills at their awesome Kissimmee attraction. Are you ready for a new challenge?
The home of 97 aerial adventures has expanded its opening hours, so that you can maximise your pine tree fun. Orlando Tree Trek Adventure Park is now operating in a whole new light!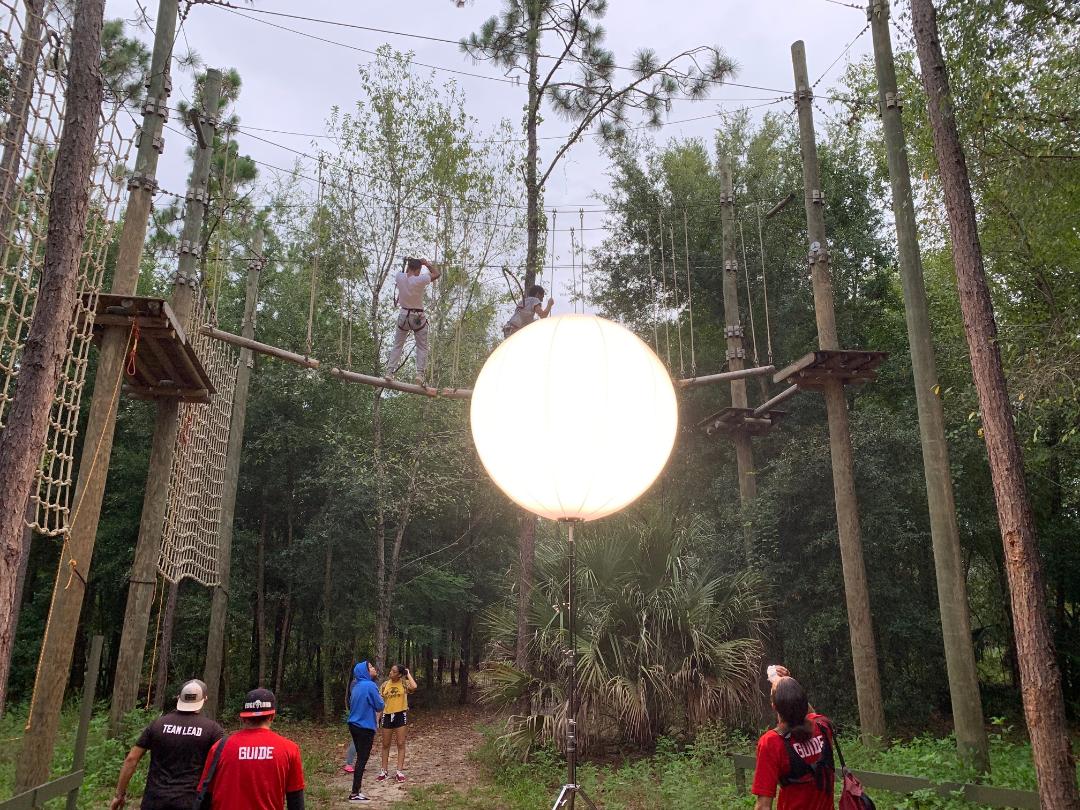 New Schedule at Orlando Tree Trek Adventure Park
The new schedule means the park will reopen in the evenings, on F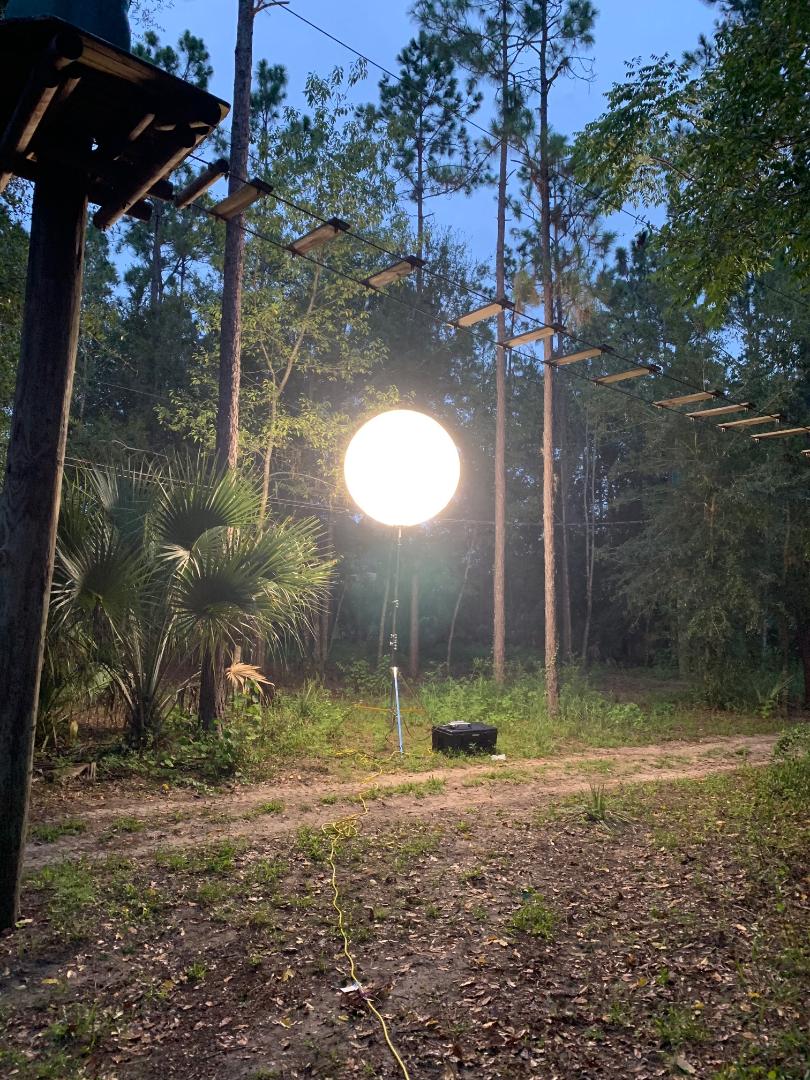 riday and Saturday, after a short afternoon closure. You'll be able to tackle the tree treks at 6, 6:30 and 7 p.m. The first climb of the day will remain at 8:30 a.m. for the early birds.
With the addition of some great lighting, three exciting courses will be open, for you and your friends. Challenge yourself on the:
Green Course (minimum elevation/minimum skill level)
Blue Course (medium elevation/medium skill level)
Silver Course (advanced elevation/medium skill).
In addition to these well-lit mid-air courses, you will be given two rides down the park's giant 425′ twin zip lines. Whoop! Whoop!
There are limited departure times available, so we suggest booking in advance. As previously mentioned, there are 3 departure times on Friday and Saturday night – 6, 6:30 and 7 p.m. Come rain or shine.
Who Can Experience the Night-time Climbs?
Everyone over the age of 9, who can reach a height of 5'9" (179 cms), are welcome to adventure amidst the trees during the evening.
Tickets are available at $44.95 each. This includes access to the 3 special courses and zip line. If you require gloves and water, they are available at an additional cost.
To book your climb, visit orlandotreetrek.com.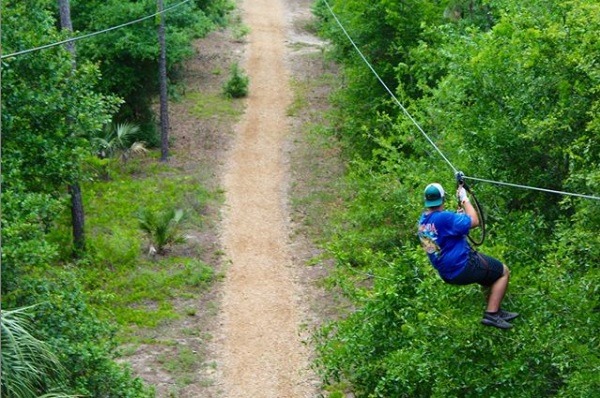 What to Wear When You Visit
You can't just rock up to Orlando Tree Trek, as there are some rules regarding your attire. For example:
Regardless of gender and age, everyone with long hair MUST tie it back. Hairbands are available on-site, ask a member of staff upon arrival for one, if you don't have one.
No opened toe shoes are allowed. Wear securely fastened and closed-toe shoes such as sneakers and boots.
Don't wear jewelry that hangs off your body like necklaces, bracelets or anklets. Best to leave them at home or secured out of sight in the car.
Wear fitted clothing like leggings and a top, opposed to baggy trousers and large jumpers. Otherwise, your clothes could get caught on wires and trees.
On the OrlandoTreeTrek website, they specifically say, "Guests not wearing the appropriate clothing may be refused access to activities to ensure that safety guidelines are met." So, please plan your outfit and accessories accordingly, to avoid disappointment.
Make your way to 7625 Sinclair Rd, (off Exit 60 on Interstate 4), in Kissimmee FL34747, for an action-filled evening.
We are so excited to put our own treetop skills to the test, during the new hours. We hope to see you there to create everlasting family memories