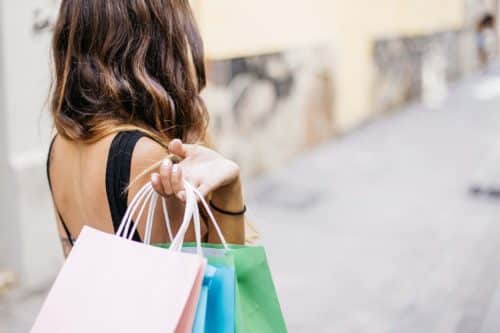 Shopping in Orlando just got better because the fantastic Orlando Vineland Premium Outlets has added two brand new stores to compliment the100+ stores it already houses. These stores include affordable designer outlets, high street brands and an exciting selection of dining options, many of which offer up to 65% discounts.
Brand New Aeropostale Store
If you like to shop at Old Navy (USA), Miss Selfridge (UK) and Cotton On (AUS) then there is a strong likelihood that you will enjoy experiencing the fashionable deals at the Aeropostale Factory Store. For the latest in casual clothing items and accessories for young women and men, add this store to your list of places to shop. If you are traveling to Orlando with 16 to 22-year-olds, it is a must visit the store.
Along with Aeropostale, Vineyard Vines is the latest store to open at the Orlando Vineland Premium Outlets, just in time for the shopping season that encompasses 'Black Friday' and Christmas. But what kind of store is Vineyard Vines?
What to Expect From The Vineyard Vines Store
This family store first opened in 1998, and now opens in Orlando. It sells clothing and accessories principally aimed at stylish, active and outdoor loving men, and have recently expanded their fashionable range to include the whole family. Vineyard Vines made a name for themselves by specializing in neckwear, hence their signature item has become the necktie. If you are looking for a special gift this holiday season for your dad, husband, uncle or son, pop in to see their collection. If Vineyard Vines is new to you, you may recognize their logo, as it is a friendly looking pink whale. The best way to visit this store within the mall is via the Adidas Entrance.
How to Find Orlando Vineland Premium Outlets
Located on Vineland Ave at 8200, this large shopping mall is the only luxury outlet village within the state of Orlando. You can easily access it by car, bus and trolley service. However, the best way is to see if your hotel operates a complimentary bus service to/from Orlando Vineland Premium Outlets with Maingate Transportation. Alternatively, you can catch the #42 iRide trolley from International Drive or one of the multiple Lynx buses, both take between 30-45 minutes.
Deals Galore at Orlando Vineland Premium Outlets
As a shopping village, the stores under the Orlando Vineland Premium Outlet roof offer all customers a good discount compared to their non-outlet counterparts. On top of this, the mall offers a variety of daily, weekly and monthly offers. To take full advantage and receive coupons, saving you even more dollars, click here. These offers include 'buy one get one free' up to 70% off and special treats when you spend a certain amount.
Not Just Shopping!
In addition, to the epic saving stores, the Orlando Vineland Premium Outlets also organize exciting events throughout the year along with some tasty dining options. For the ultimate American Experience have a steak or hamburger at Charley's Philly Steak, founded in Ohio, a delicious ice-cream from Vermont born Ben & Jerrys and of course a seasonal coffee from the world-famous Starbucks, which was founded in Seattle, Washington. If they don't take your fancy you can also have sushi, Italian dishes, burritos, fried chicken or sandwiches to keep your shopping spirits up.
You can have a wonderful day of shopping at the Orlando Vineland Premium Outlets and return home with a suitcase full of stylish clothes at majorly reduced prices. The normal opening hours are 10 am – 11 pm, but over the holiday season hours vary. For special opening hours, visit the website.
HAPPY SHOPPING!