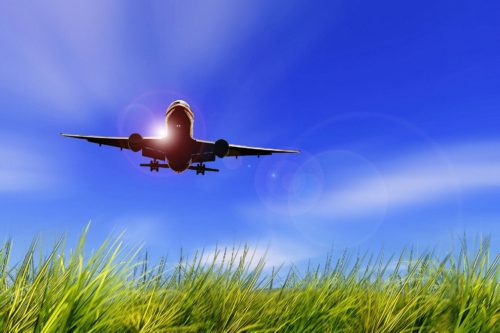 Book your flight with us and save on your trip to Orlando, Florida. Orlandoescape.com searches the lowest available fares from the top affiliated companies and more than 500 airlines instantly.
Search for multiple discounted airfares and even save up to 45% on last minute travel deals. Find your best fare, book your favorite seat and even go paperless with an e-ticket on many flights. Create your reservation safely online and we'll send you a confirmation e-mail immediately after you complete your booking.
Airline Travel Tips for discounted air fares:
Always make your airline reservations online. It is definitely the easiest way to compare with a wide variety of airline fares and get the best-discounted deals.
Make your reservations at least 21 days in advance. The best-discounted rates are those that include a Saturday night stay and have travel dates during the week.
Avoid traveling during weekends. Weekdays are usually less expensive.
Be flexible with your travel plans. You can get good airline rates by traveling early morning or late evening flights.
Take time to look for the best available rate, by doing so, it can mean great savings on your airline reservations.
As for baggage allowances, please keep it light. Remember that airlines charge a nominal fee for each bag.  They will also charge for any overweight luggage.
Remember that valid id is required for travel.
Checked Baggage Information: Most airlines are charging a fee for every checked bag.  Contact your airline carrier to verify their baggage policy prior to your trip.
Other ways to save on travel is booking cheap all inclusive holidays online.  These programs include hotel accommodations, meals, drinks, hotel activities, and entertainment giving you the peace-of-mind that everything is already pre-paid for. Therefore, you won't need to pay anything extra during your vacation getaway.
If you prefer to make your reservations over the phone, here is a list of all the airline's phone numbers that serve the Orlando International Airport.
Need assistance with your airline reservations?
Customer Service at 877-477-7441
Open 24 hours / 7 days a week