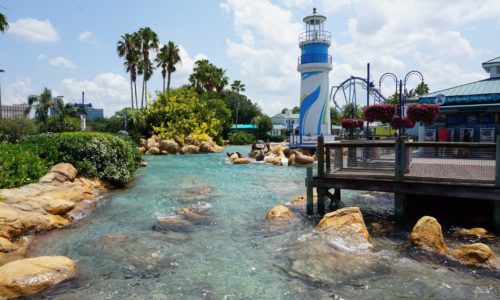 You didn't come all the way to Orlando to just see a few things, did you? When most people book their visits to Orlando, they don't just do the Disney and Universal theme parks. They also visit SeaWorld.
Visit during SeaWorld Orlando hours and you'll be treated to more than just fascinating experiences with creatures of the marine world. This theme park has rides and attractions that are just as fun as the other theme parks in Orlando and for less.
Generally, SeaWorld Orlando hours are from 10am to 6pm, though on weekends they are often open beginning at 9am and close at 7pm. SeaWorld Orlando hours tend to vary during holidays and special events so it's a good idea to check the hours during the time you'll be visiting to make the most of your time there.
SeaWorld is just off International Parkway, which is one of the main drags of excitement pulsating through the city of Orlando. This is a fantastic location that puts you in the center of everything, making it easy to access the rest of Orlando's attractions, even the other SeaWorld parks of Aquatica and Discovery Cove.
Check out SeaWorld Orlando hours for when you're visiting, then make plans to play all day at this park that has it all from thrilling roller coasters to penguins, dolphins, orcas and more.
Want some insider tips on how to make the most of your day at SeaWorld Orlando? Then keep reading!
Stash a sweater in your bag
Even though Florida is a mostly hot place, stow a small sweater in your bag (don't forget them for the kids either!) because the inside attractions are blasted with icy cold air to keep the animals comfortable. You might think those tank tops and flip flops are the ideal choice for your SeaWorld experience until you get indoors! Brrrr!
Better yet, use rain-proof materials
Big marine animals make a big splash. You're likely to get wet and while that might be very welcome for cooling off on a hot summer day, when you get inside those cold-air attractions, you won't want to be sopping wet from head to toe. Besides, Florida weather is notorious for changing on a dime so always be prepared for all the elements.
Plan your day ahead
Check out the map online to make a plan of what you'll do first. SeaWorld winds around, unlike the other parks, so it's easy to miss stuff or waste time wandering around. Mornings and evenings have lower wait times for the rides, so if you really want to check out those roller coasters, get in early and get on line to get that checked off your SeaWorld Orlando bucket list. Don't forget to plan ahead for which shows you want to see and arrive early to those too, a good 20 to 30 minutes before the show starts is a smart idea.
Do a special tour
One of the best things about SeaWorld Orlando is getting up close and personal with the animals. You can add special experiences to your day for a nominal fee that give you the chance to really get to know penguins, dolphins, beluga whales, or sea lions. It makes your visit even more memorable and reminds you why you're there in the first place.
Stay in a hotel with a free shuttle
Like all theme parks, the parking fee is pretty pricey. Save money by booking a hotel or resort that offers free shuttle service to SeaWorld Orlando as well as any other of the parks you want to visit. You'll save a bundle and have more to spend inside the park.
Give the kids a break
Shamu's Happy Harbor is a great place for the little ones with kid-sized roller coasters and fun for the little ones. So when the kids start whining, stopover in this section to let them run off their energy. Bonus: they'll fall right asleep in the hotel tonight!
Plan your SeaWorld Orlando hours today for an amazing tomorrow! View hotels near SeaWorld Orlando