Each week on Tuesdays we'll be posting a list of the events that are coming up in the Orlando area, so that our readers know exactly what's new and exciting to do.
January 26-28, 2018 featured A Celebration of Harry Potter at Universal Orlando, a wizard gathering that enjoyed its fifth anniversary this year. Attending witches and wizards were able to enjoy speakers, conference panelists, cosplay, unique vendors, and more over two days packed with adventure. No muggles were welcome, and those present may have been able to catch a glimpse of a niffler or a nargle if they only looked hard enough.
Independent Documentary film "49 Pulses" is open at the Orlando Premier Cinemas at Fashion Square. This emotional film gives survivors of the Pulse Nightclub shooting a chance to tell their stories, some for the first time. The Orlando Sentinel covers the opening in a hard-hitting opinion piece by Scott Maxwell. The film documents a crucial part of American history that deserves our attention, so be sure to stop in and support the filmmakers.
High Tea isn't just for London anymore, Orlando residents can enjoy tea time too when they visit these unique restaurants. Brooke Fehr covers some of the best spots to have a cuppa while in Orlando, so sit back, relax, and brew your favorite blend in style.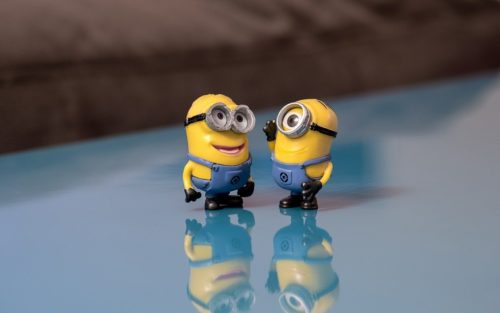 Rumors are emerging of a Despicable Me themed Ride at Universal Orlando, as fans wait anxiously to see what will be confirmed to take the place of the closing Shrek 4D ride. Theme parks thrive on buzz, and we'll follow along and keep you posted as soon as we learn what's coming up to fill this important spot.
Slayer has announced this week that they'll be taking place in an upcoming farewell tour, and Orlando is lucky enough to be a stop on their list. Excited fans can purchase tickets to see Slayer, Metallica, Megadeth, and Anthrax all in one location this summer at the Orlando Amphitheater on June 15.
Those who have always wanted to step inside of Jurassic Park can now visit the welcome center at Universal Orlando. Whether it's on your bucket list to see one of the Jeeps from the movie up close and personal or you've always wanted to see a raptor face to face, this is an exhibit that you're not going to want to miss. Check out the detailed walk through here.
iFly Orlando features their iFly for All Abilities Skydiving the Last Wednesday of Every Month, which is coming up on January 31st. This event is custom designed for those who may experience physical challenges or who may need an event geared to different cognitive abilities. This allows individuals who are uncomfortable during normal operating hours to stop in and enjoy everything that this fun indoor skydiving site has to offer, without as much noise or as many crowds.
The Orlando Museum of Art will be presenting a First Thursdays:Unhinged exhibit on February 1, 2018. This exhibit will feature artists who use the symbolism of doors and windows in their work. Each month the museum features a different exhibit for those who hold a membership, with a unique theme. Stop by for one, and then mark all the upcoming First Thursdays on your calendar so that you can enjoy them on a regular basis. They're a great way to add fine art to your schedule in the evening hours.
Starting February 9, 2018, The Orlando Ballet will be presenting Romeo and Juliet. Get your tickets now for what promises to be a romantic evening on the town. This event may just make the perfect gift for your special someone, when paired with dinner at their favorite restaurant. Keep in mind that Valentine's' Day is coming up soon, so it makes sense to make your reservations now at your favorite Orlando restaurants.
The Mayor's Job Fair is on January 31, so job seekers should take the time to stop by. Over eighty companies will be on site and ready to hire, so if you're in the market for a new position, it may be time to brush off your resume and cover letter. Job fairs are a great place to network and meet people for potential jobs, and in some cases, those who are hiring are prepared to interview on site, so come dressed to impress.
These are just a few of the things that are coming up in Orlando over the next week. If you happen to attend an event that we've missed, or if you see something you'd like to have us cover, please drop us a note in the comments section. We're happy to hear from our readers and local businesses who'd like to be featured in this column. And if you like what you see, please click the share buttons below!