The F&D Woodfired Italian Kitchen has recently opened a delectable restaurant at 2420 Curry Ford Road, Orlando to amazing reviews. (Keep reading for testimonials). We urge any pizza superfan to give it a try. Many of you may recognize the name, F&D, as we have previously shared the sublime dining experiences they provide at F&D kitchen and Bar in Lake May, Florida and F&D Cantina, outside of Orlando. Well, they have done it again! This third offering continues their delivery of excellent menu options within a vibrant and comfortable environment with professional staff.
"You can't buy happiness but you can buy pizza!"
With 15 pizzas to choose from, you know you are going to find something you like. Simpler favorites are available like the traditional Margherita, Pepperoni Overload and Tomato, with oregano. But those wanting to move the Orlando adventure from the theme parks to their plates you can also order:
Queen Bee – soppressata, fresh mozzarella, crushed tomato, chili flakes basil & local honey
Baby Blue – caramelized onions, 3 milk blue cheese, fresh mozzarella, rosemary
Due Carni – Italian sausage, pepperoni, mozzarella, oregano
Roasted Veggie – bianca pizza, roasted yellow squash, zucchini, mushrooms
F&D also cater to the pizza lover who follows a restrictive diet. For example, 3 Vegan pizzas are available, all perfectly baked in the wood-fired stove and made from fresh ingredients.
For more pizzas and tasty Italian dishes, check out the online menu.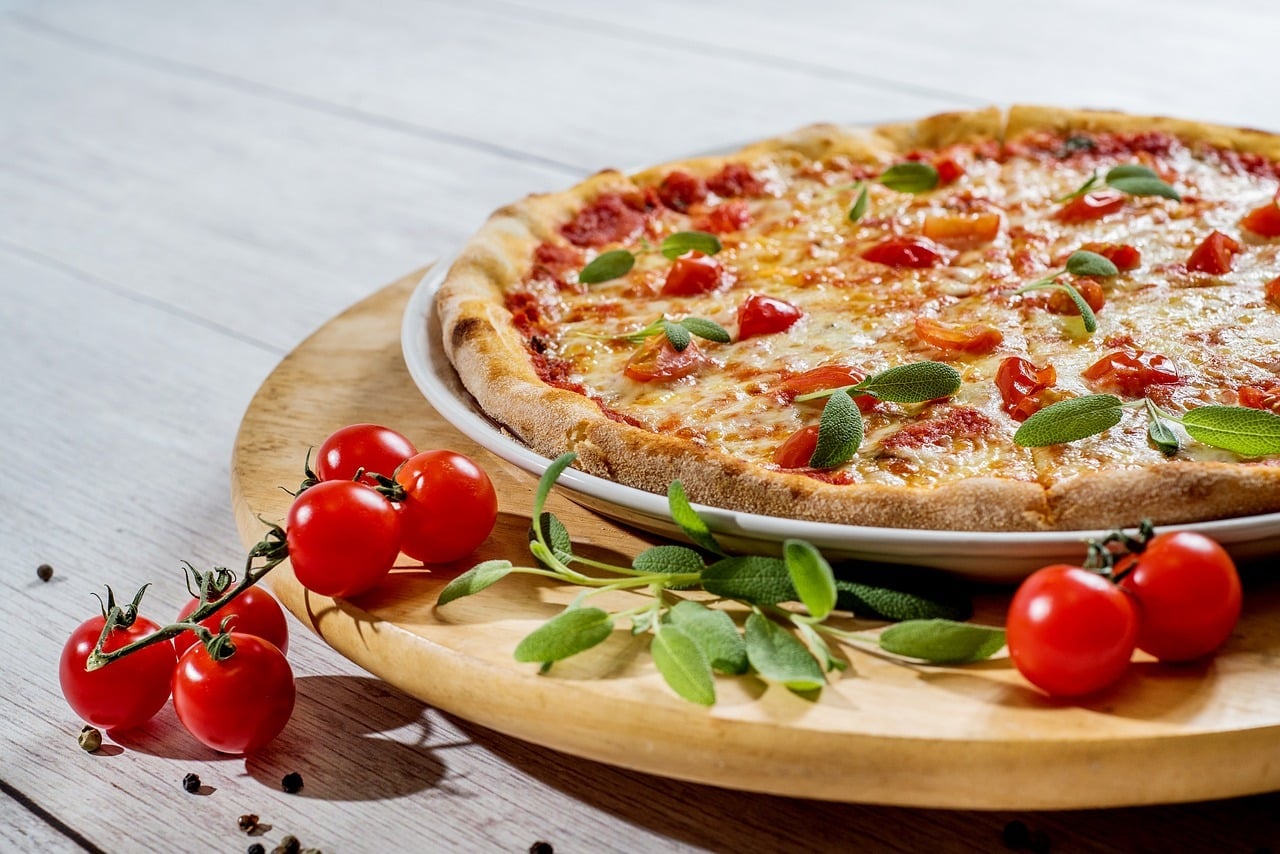 F&D Woodfired Italian Restaurant Reviews
A great place to find customer reviews is on Trip Advisor and Yelp. Here are some recent ones from Yelp. I wonder what yours will read.
"Wow wow wow! I'm so happy we stopped in here for dinner." – Luis M, Orlando
"This place is amazing! The ownership, service and food are exactly what you want in a local spot." – Wesley, from Altamonte
"Excellent pizza and gorgeous restaurant overall. The Bianca pizza was a win and the perfect size for 1 person." – Melissa, Orlando
Is there more to life than Pizza?
With an exciting ambiance, fresh décor and top-quality tasting food, you'll probably want to return and explore the menu again. Weekly specials are available, to get your mouth watering, visit on Mondays to experience the Black Iron Mussels or take advantage of the weekend Brunch session, which includes bottomless Mimosas and Sangria. The sangria is famously infused with Britt's fruit, choose between Pear or Blackberry and Strawberry. What a treat!
After a day exploring Orlando, make a scheduled stop to refuel your energy tanks, so that tomorrow can be even better. The F&D Woodfired Italian Restaurant is open:
Monday: 4pm- 9pm
Tuesday – Thursday: 4 pm – 10 pm
Friday: 4pm- 11pm
Saturday: Noon-11pm
Sunday: Noon 9-pm
Are you hungry yet? Time to finish reading and go get a pizza.
F&D Woodfired Italian Kitchen Address, Telephone Number, and Social Media Pages
2420 Curry Ford Road Orlando, Florida 32806
Telephone: 407-751-5697
Website | Facebook | Google Maps | Instagram