Central Florida's "The City Beautiful" is more than just a hub of mouse-themed amusement parks; it's also rich in natural beauty and one-of-a-kind experiences. Browse these interesting locations for a truly unforgettable trip the next time you're traveling through Orlando.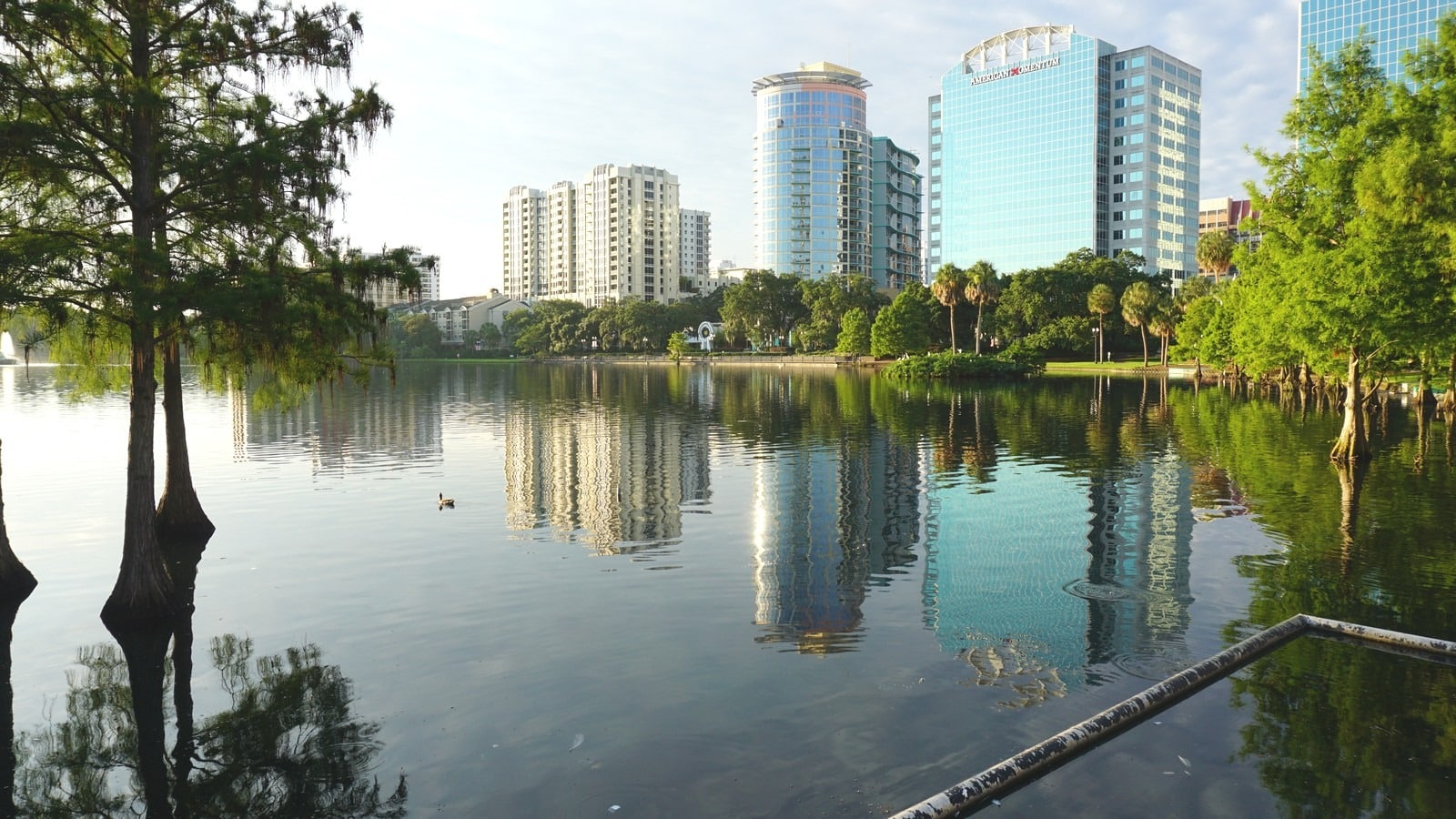 Eat Inside an Airplane Hangar
As the home of Disney, Orlando has a lot to live up to when it comes to food. That's probably why it is home to some of the best restaurants in the state. Want to dine inside of a real airplane hangar? Visit Jock Lindsey's Hangar Bar in Disney Springs and channel your inner Indiana Jones.
Visit Wonderworks
It won't cost you a fortune to get in, but once you're there you may not want to leave. This upside-down attraction is among the most eye-catching in the city and admission gets you everything from unique exhibits to laser tag. Fun for the entire family, Wonderworks is a great place to stretch your legs.
Glide Like a Swan
Trade-in your wheels for wings at Orlando's Lake Eola, which is located just northeast of downtown. In addition to The Eola House and the lake's natural beauty, Lake Eola has one thing most lakes don't: swan-shaped paddle boats. Create the perfect photo opportunity when you explore the lake's serene waters in a swan. If you happen to be traveling on a Sunday, don't forget to stop by Orlando's Famers Market for the freshest produce, baked goods, and live entertainment.
Hang Out with Gators
You can't really say you've been to Florida if you haven't made friends with an alligator, can you? Gatorland, the self-described alligator capital of the world, is a great place to enjoy some of Florida's local animals. Learn about alligators, crocodiles, tortoises, wild cats and snakes in Gatorland's massive park and get up close and personal with animals at the petting zoo.
Soak Up Serenity at the Botanical Gardens
If you're looking for something to do that involves fewer reptiles, check out Leu Gardens. Orlando's local botanical gardens featuring over 1,000 rose bushes, flowering trees, and elm-covered walkways. Leu Gardens' 50 acres also features a museum, tropical stream garden and picturesque view of Lake Rowena.
Geek Out at The Cloak & Blaster
What do you do when you and your crew are a bit on the nerdy side and within 15 miles of Orlando? Why visit The Cloak & Blaster, of course. This shelf-lined pub dubbed "A Gaming Pub for Geeks" is a fun experience for the entire family. Inside you'll find 500 different tabletop games ranging from Dungeons and Dragons to Candyland. If you're lucky, you might even visit on trivia night where you can truly flex your nerdy knowledge.
Experience Florida's Natural Beauty
With more than 400 acres of natural Florida pines and relaxing trails, the Tibet-Butler Preserve is the perfect place to get away from the hustle and bustle of Orlando's theme parks and into Florida as it used to be. Visit the preserve for free and have a picnic, commune with nature at the butterfly garden or take a short hike to get your blood pumping.
Don't Pass Up Orlando's Finest Activities
The next time you're traveling through Orlando, resist the temptation to stay on I-4. Instead, embark upon a new and exciting adventure with family and friends at one of the city's unique attractions. Who knows, you may just love the city so much you'll find yourself driving down the road to your home, thinking about searching available houses for sale in Orlando, planning your next move and laying down some roots in your new dream home.