Florida's highest-rated schools, suburbs, business districts, and live music all surround downtown Orlando, the iconic center of an international melting pot and the funniest source of crazy American news headlines. If you find yourself near this bustling heart of activity, you'll find it easy or even unnecessary to prepare for a successful day packed with activities. There are tons of water attractions and a place for everything within an hour radius.

Before you plan anything major, check if the Orlando Magic, City Soccer Club, or Solar Bears have a big game at one of the arenas! Sporting events and concerts at Amway Center, Dr. Phillips Center, and Camping World Stadium stir up traffic.
Starting near Wall Street
Try The Great Escape Room with a group for exciting team-building challenges and adventures in just one hour! Head next door for an excellent pub, The Harp & Celt, and sample their Irish soups and dishes. A bowl of their shrimp chowder is an excellent deal. A few minutes walking down the adjacent Pine Street and Church Street will lead you to several recently opened bars in like Room 22, The Robinson Room, Celine, and Joysticks retro arcade bar (which are all quite fancy).
Tanqueray's plays fusioned genres and allows indoor smoking. If you like cigars and expensive spirits, Corona Cigar Co. is directly across the street. To get really intimate, find elite hospitality at top speakeasy bars like Hanson's Shoe Repair, The Courtesy, The Treehouse, The Woods, and Mathers. Alternatively, stay on a budget with $1 slushies at Chillers or about $1 off anything during happy hour at Irish Shannon's and Finnhenry's. Other popular spots tend to have daily specials clearly labeled on sidewalk signs. Saddle Up will do $1 shots of Fireball at midnight!
North and East brings style and relaxation
A little farther away, The Hammered Lamb gives free shots when trains pass by! Thornton Park and the Ivanhoe areas are a little more upscale and seem to collect countless great wines now. Audiophiles and history lovers should visit the gigantic record store Rock and Roll Heaven, not far from the greasy yet perfect Hideaway Bar full of Miami Dolphin fans. Uncle Tony's Donut Shoppe is another fantastic source of curated vinyl records and lies right on the corner of the biggest intersection, Orange Ave and Colonial Drive.
South feels independent and underground
The Milk District is a region right next to downtown nightlife, but a little more relaxed and offers niche options for food and music. This zone is mostly below State Road 50. Barley & Vine Biergarten, The Iron Cow, and Johnny's Fillin' Station are always a good time with quality beers and cocktails. Sportstown is nearby with the most billiard tables. Some parts of this area are dimly lit, so be careful with parking. On the bright side, Uber and Lyft are extremely cheap almost every night and Orange Ave has pedicabs for even faster rides across town. Florida just exploded with breweries this past decade, so almost any bar will offer excellent local standards and seasonal options. Orange County Brewers is fairly recent and seems to release a new creation every month!
Be careful West of I4
For the most part, spontaneous adventuring is the best East of Amway Center. While the City Soccer Stadium and Camping World Stadium aren't too far away, those areas are more industrial and best for daytime errands. They aren't in ideal walking range from Lake Eola.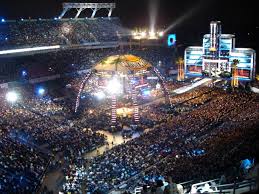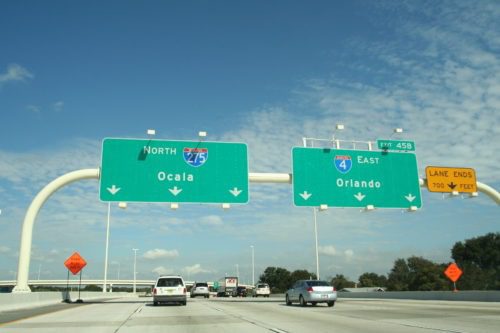 Calendar sources
Outside of normal daily and nightly activities, be sure to check Meetup.com for local meetups like entrepreneurship pitch nights, networking events with prizes, and interactive artistic performances. Free parking after 6 pm is usually abundant at metered spots on and around Rosalind Avenue south of Lake Eola. For ad-free FM radio and news on local music events, listen to UCF's 89.9 jazz and more station. Orlando Weekly has the biggest frequent reports. Finally, search for downtown Orlando's Facebook, Instagram, and Snapchat activity for the most trendy and social updates.